Project Update: KAICIID-SFCG Hold Training Workshops in CAR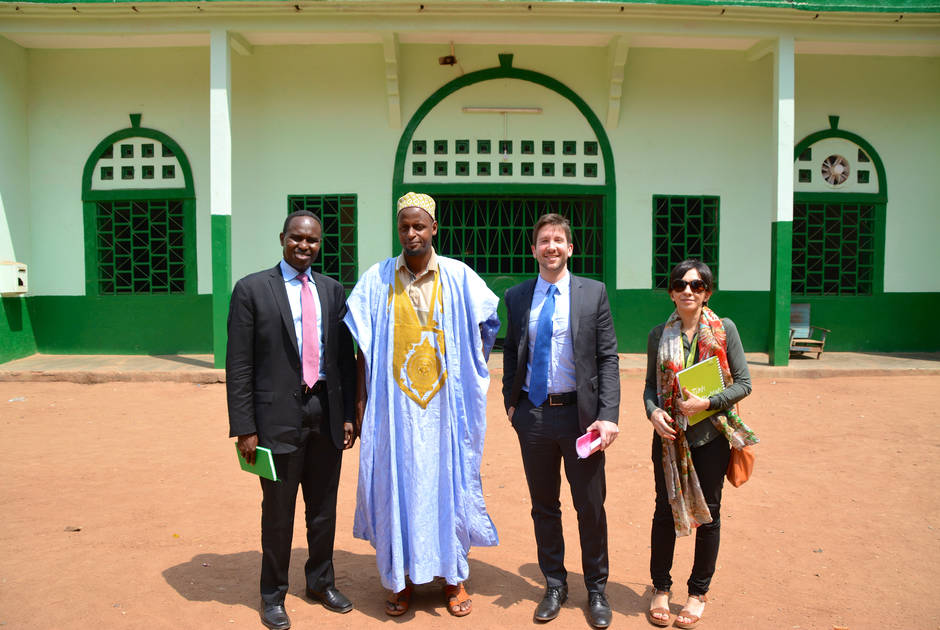 The International Dialogue Center and Search for Common Ground's joint project in the Central African Republic reached an important milestone in December when 50 Muslim and Christian religious leaders joined together for an intensive training course to build their capacity for supporting the process of national reconciliation.
During the three-day retreat, which took place December 17-19, 2015, the participants were introduced to a new training module that centers on three key themes: finding common values, understanding the conflict and techniques for promoting peace. The first two days of the retreat were dedicated to discussion and  training on these themes, while the final day was dedicated exclusively to the formation of an action plan for promoting social cohesion.
"The central message communicated to the participants during the retreat was that they, as religious leaders, must stand up and act, denouncing violence and actively promoting peace amongst their communities. It was clear that the religious leaders understood the important role they must play as peace-builders within their communities and amongst their followers," said Agustin Nunez, KAICIID Programme Manager for CAR.
One of the pastors in attendance, Pastor Kabwara, said that seeing the group of imams, priests and pastors gathered together in one place made him realise that they cannot allow themselves to be manipulated by politics.
"Rather, it is up to us to influence the course of events, to influence the people who listen to us," he said.
Mr. Nunez explained that the goal of the KAICIID-SFCG project is to harness this broadly expressed desire for peace and to focus it on specific activities that support the overall process of national reconciliation.
"The training module is at the centre of this project. By building the capacity of religious leaders – and especially grassroots religious leaders –  to promote dialogue and reconciliation, we hope to empower them to form specific action plans, such as the one that was begun during the retreat," he said.
The project - Reducing Interreligious Tensions in the Central African Republic – is split into two phases.
During the first phase, the focus is on the development of the training module and the development of action plans.
"In addition to the larger interfaith retreat, the module has also been presented and discussed at two intra-religious workshops, which took place on the 16th and 21st of December. The first comprised 30 Christian participants and the second comprised 30 Muslim participants. Following these consultations, we are now ready to begin finalizing the module," he said.
The second phase of the project will focus on refining and implementing the action plans developed by the religious leaders, and aligning them with the work being done by the Interfaith Platform. KAICIID and SFCG will provide logistical, financial and technical support.