Pope Francis Ordains Secretary of Pontifical Council and KAICIID Board Member Bishop Ayuso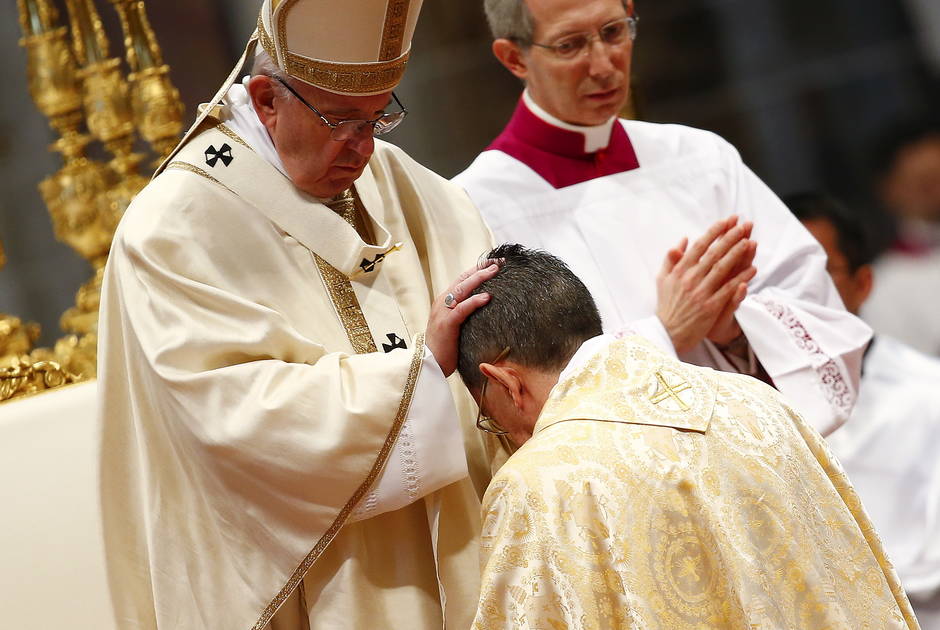 On a day that marked the Catholic "Solemnity of St. Joseph" and the third anniversary of Pope Francis' installation, Pope Francis celebrated a Holy Mass for the Episcopal Consecration of Miguel Ángel Ayuso Guixot, M.C.C.I., as Titular Bishop of Luperciana, Secretary of the Pontifical Council for Interreligious Dialogue, and Peter Bryan Wells, as Titular Archbishop of Marcianopolis, and Apostolic Nuncio to South Africa, Botswana, Lesotho, and Namibia on 19 March 2016 in Rome at St. Peter's Basilica. A video recording of the full service can be viewed here .
Bishop Miguel Ayuso has always been active in interreligious dialogue, teaching in both Cairo and Rome, as well as writing several important publications on issues related to Chri­stian-Muslim dialogue. As a member of the Order of the Comboni Missionaries, he worked in the local Church in Egypt and Sudan from 1982 to 2002. While serving as President of the Pontifical Institute for Arabic and Islamic Studies (PISAI), he taught courses in interreligious dialogue and participated in meetings and conferences on interreligious relations in various countries in Africa, Asia, Australia, and Europe. In addition to his native Spanish, His Excellency Ayuso speaks Arabic, English, French and Italian. He has been the Secretary of the Pontifical Council for Interreligious Dialogue since 2012.
tags: