PMI/KAICIID Hold Confidence Building Training in Farming and Dialogue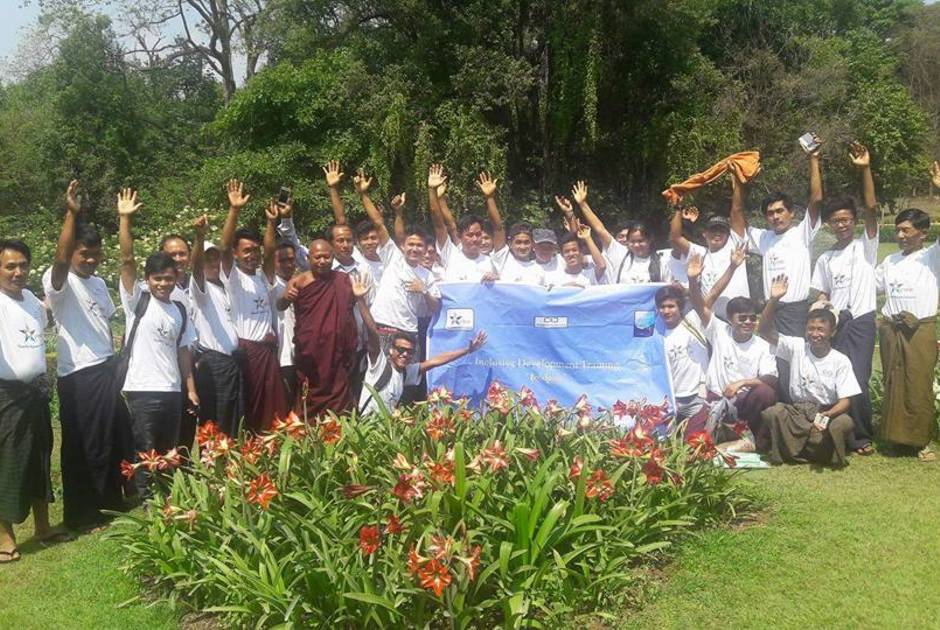 The Peaceful Myanmar Initiative (PMI) with the support of the International Dialogue Centre (KAICIID) organized a dialogue and confidence building training in partnership with the Asia Light Foundation in Pyin Oo lwin, Myanmar, to build capacity among rural famers of different faiths. Thirty farmers from four townships of different faith backgrounds took part in the workshop that trained participants in farming techniques and business, but also included interreligious dialogue to explore how different faith communities can contribute to communal peace for sustainable farming and community development.
Asia Light Sayardaw, a member of PMI's executive committee and host of the workshop said, "Peace and harmony cannot be made possible only through religious leaders talking in a room, we need to lead and need to cultivate opportunities for people to meet and discuss common challenges and find ways to overcome them. This is a very important step by PMI to promote inclusive peace at a larger scale with greater impact." 
The event was part of PMI's broader approach of promoting dialogue and training in dialogue skills to build social cohesion in Myanmar through creative approaches such as confidence building trainings, community dialogues and cultural events.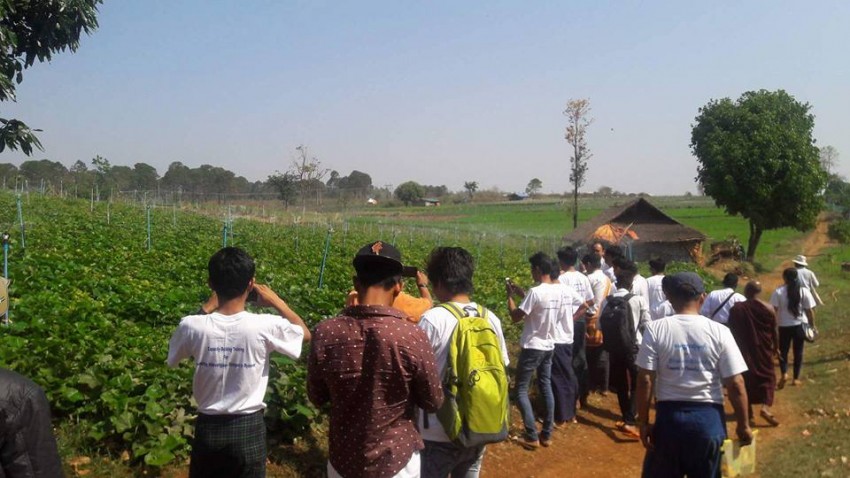 Participants from different religious backgrounds were trained in dialogue and farming skills side-by-side. Photo: KAICIID
"I never imagined learning about different faiths while I am doing my own work" said Ko Tin Tun Aung, a participant from Meikthilar. "The workshop gave me the opportunity to meet a farmer who works like me but faced a lot of violence because of his religious background, it was so touching. I hope we can continue to support each other". 
The PMI is committed to continuing similar initiatives throughout Myanmar to foster interreligious harmony in the country.
 About the Peaceful Myanmar Initiative (PMI)
The PMI is a multi-religious and inclusive network composed of 22 prominent religious leaders from different faith traditions (Buddhism, Christianity, Hinduism and Islam) and civil society organizations aiming to promote peaceful dialogue across Myanmar. Led by respected religious leaders and civil society activists, the PMI is working in partnership with KAICIID to pilot various IRD activities and trainings in selected regions in Myanmar. PMI and its partners aim to serve as a sustainable dialogue network to build bridges between religious, ethnic, political and regional communities in Myanmar. After launching its first pilot activities in December 2016, the PMI actively promotes interreligious dialogue in Myanmar. Since then, the PMI network has trained nearly 350 participants in promoting interreligious harmony and inclusive dialogue.
KAICIID's Myanmar Country Programme
The Myanmar programme focuses on the development of interreligious networks as part of local peace advocacy efforts, with the aim to revive the spirit of tolerance in the country. The purpose is to contribute to the active involvement of religious actors and community leaders to promote acceptance, mutual respect and social cohesion. KAICIID's activities in 2017 centre on several activities that were planned in 2016 by the members of the Peaceful Myanmar Initiative. They focus on capacity building activities in key pilot regions in Myanmar, through the provision of expertise on IRD methodologies and tools in promoting dialogue and conflict prevention.