Online Resources and Inspiring Stories in the Time of COVID-19
Religious leaders, communities and organizations all over the world are rapidly responding to the challenges of the COVID-19 pandemic. Leaders have moved much of their pastoral work online, and continue to provide guidance and solace to those suffering from anxiety, fear, isolation and bereavement. Faith-based organizations are stepping up to support communities in need and educate others about avoiding infection. Religious communities are taking action to ensure that there is adequate social provision for vulnerable groups.
We at KAICIID are reaching out to inspire people to take action and respond to the needs of their communities.  We are showcasing stories of hope from diverse religious communities around the world and highlighting resources and training on how to use online tools to worship, spread messages of cooperation and engage in practical measures to alleviate suffering.
Below you will find stories, testimonials and statements highlighting how religious leaders, friends of KAICIID and our Fellows are helping the vulnerable and calling for renewed solidarity in their communities. You will also find tools for e-worship, webinars, meeting tools and even reading recommendations.
On social media, you can find these stories, testimonials and initiatives under our hashtag #ReligionsRespond. Community organizations, religious congregations, medical professionals, religious leaders, social activists, individuals, families, friendship circles and social networks all have a shared, global commitment to supporting one another in these difficult times.
Stories and Resources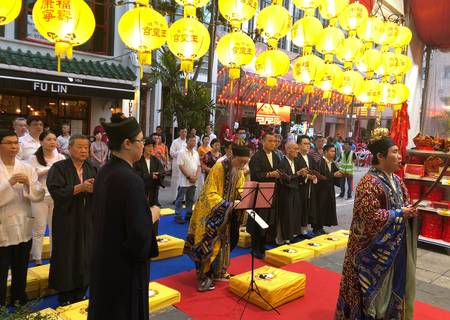 The KAICIID International Fellows are leading the way on the COVID-19 response, presenting practical solutions and guidelines to reach vulnerable communities, provide pastoral care and offer new tools for worship. They also propose recommendations for responsible ways to conduct community outreach while practicing social distancing.  
---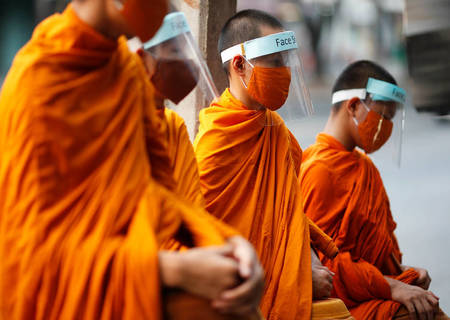 Religious leaders and institutions are standing up for vulnerable communities, actively partnering with policymakers and intergovernmental organizations to mitigate the social, economic and political impacts of COVID-19.
---
Uniting Faith Leaders and Policymakers in Iraq against COVID-19
As part of KAICIID's efforts to help actively address the pandemic in 60 countries around the world, 2019 Fellow Barzan Baran Rashid brought together the Ministry of Endowment and Religious Affairs and the Ministry of Health in Kurdistan to raise awareness of the dangers of COVID-19. Partnerships between policymakers and religious communities are crucial in tackling COVID-19 in a region where more than a million people gather in most Kurdistan mosques for Friday prayers.
---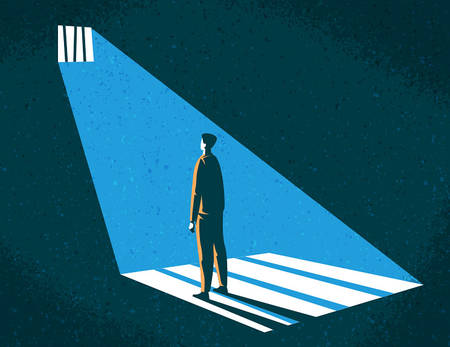 Faith Leaders Step in to Provide Humane Treatment of Incarcerated Individuals During COVID-19
Nearly 11 million prisoners and other detainees are being held worldwide in often overcrowded and unsanitary conditions. The widespread transmission of COVID-19 within jails and detention centres means that some incarcerated individuals are facing a literal death sentence. Faith Based Organizations and religious insitutions are stepping in to meet the need - providing health and wellness services, spaces to quarantine, pastoral care and resocialision programmes, and donations such as soap and masks.
---
During COVID-19 Religious Communities Leverage the Internet to Foster Greater Dialogue
In response to the millions of people at home during COVID-19 lockdowns, KAICIID Fellows are helping religious communities leverage the power of social media and the internet to foster greater digital dialogue. 
---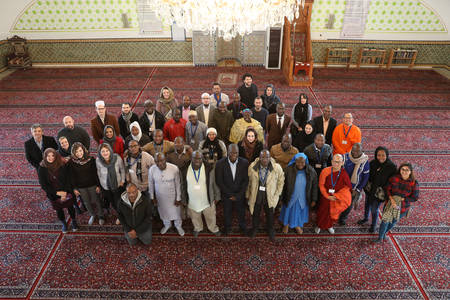 Fellows Target Initiatives at Hate Speech Prevention and COVID-19 Response 
KAICIID Fellows from over 60 countries across the Arab Region, Asia and Africa have launched targeted initiatives, working with faith leaders to raise awareness of e-worship and fight hate speech. 
---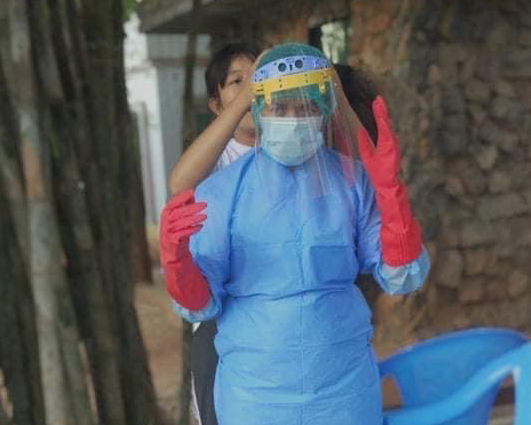 "We Need Each Other to Survive": How KAICIID Platforms, Fellows, Are Responding to COVID-19
In response to the overwhelming need brought on by the pandemic, KAICIID developed a plan to address the crisis by increasing and re-directing resources to support interreligious leaders like the KAICIID Platforms and Fellows around the globe.
---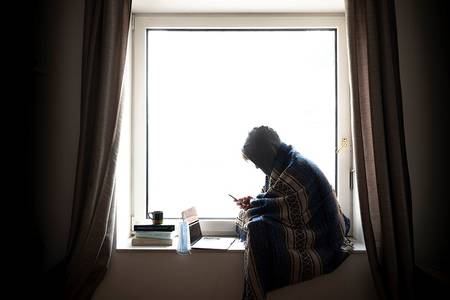 A Faith Based Call to Protect the Vulnerable
Due to the fierce economic, social and human toll of the current pandemic, members of KAICIID's multireligious Board of Directors met virtually to discuss the role of religious leaders in protecting vulnerable communities during COVID-19.
---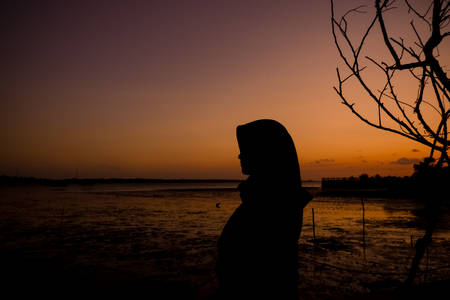 "Violence against women is a pandemic without borders"
According to a the United Nations, more than 243 million women and girls globally have been subjected to physical or sexual violence in the last 12 months. This number is expected to increase throughout the COVID-19 pandemic, as security, health and financial concerns heighten tensions exacerbated by lockdown and isolation measures.
---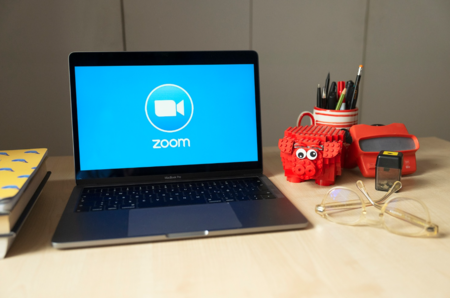 Overcoming the Digital Divide: Dialogue in the Age of COVID-19
KAICIID staff and partners are finding inventive ways to bring dialogue online, building a virtual community based on trust and safety and discovering that online dialogue can foster transformative relationships across differences.
---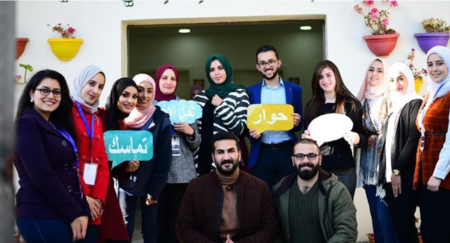 Young Leaders in the Arab Region Take on Covid-19 through Social Media 
Graduates of KAICIID's Social Media as a Space for Dialogue Programme have launched a series of online campaigns in response to a rise in hate speech during COVID-19, working to combat discrimination and misinformation, raise awareness and source funding and supplies for humaintarian relief.
---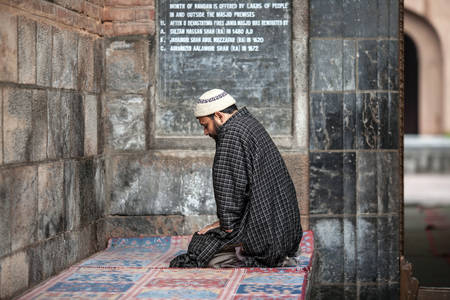 Religious Holidays under Lockdown: Praying and Celebrating in Unusual Ways
As governments around the world have imposed lockdowns and implemented social distancing measures to fight the COVID-19 pandemic, important religious holidays like Çarşema Sor, Easter, Passover, Ramadan and Vesak are being celebrated online.
---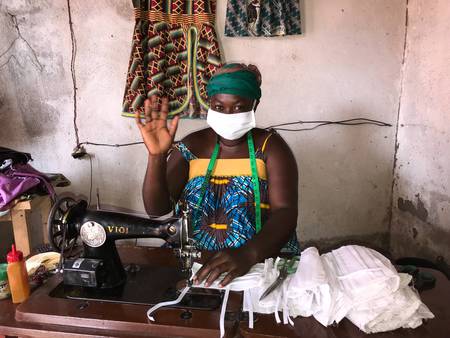 Young people are formulating an active global response to COVID-19 through dialogue and cooperation with other religions. Their responses have been as original as they have been effective – countering fake news and hate speech on social media, providing relief services and raising awareness in their local communities.
---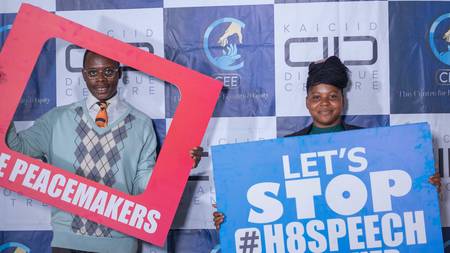 Young People Launch Virtual Peacebuilding Project in Nigeria 
Through the support of KAICIID, youth leaders in Nigeria have launched a virtual peacebuilding project during COVID-19 with two cohorts in Abuja and Lagos. The online course aims to educate young people on the drivers of conflict, how to resolve violence through constructive dialogue, and how to foster religious tolerance.
---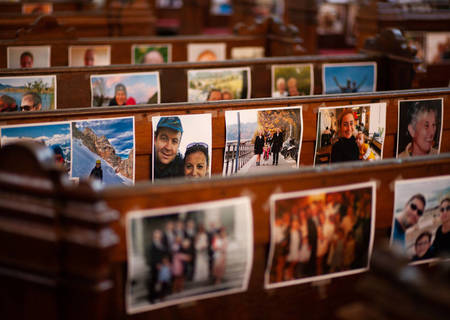 Father Andreas Kaiser: "If We Can Give People Hope and Stability, We have Fulfilled our Mission"
As COVID-19 forces people to stay home, Father Andreas Kaiser of the Ober St. Veit Parish in Vienna moves worship services online and finds innovative ways to keep his parishioners connected.
---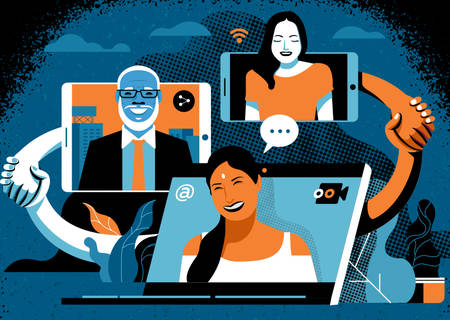 Religious institutions and faith communities are turning to conference apps and streaming services to provide virtual worship, online classes, counselling and support. Check out some of our favourite digital tools to help you stay connected during COVID-19.  
---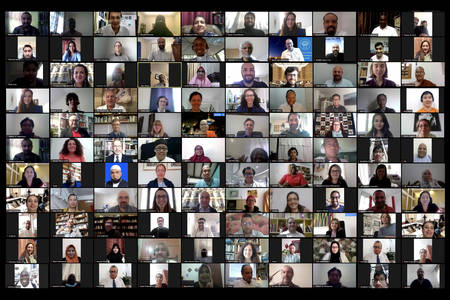 Over 120 KAICIID Fellows from all over the world took part in a virtual conference on COVID-19 this week, providing a vivid picture of how the pandemic is affecting their respective communities and outlining their efforts to mitigate its effects. The conference coincides with efforts by KAICIID to identify and support, with funding where necessary, initiatives by the Fellows related to countering the effects of COVID-19.  So far 26 projects have been identified, ranging from social media campaigns to combat disinformation linked to the disease, to setting up an online database of interreligious initiatives, to care programmes for the vulnerable in isolated areas.
---
Stuck at home during COVID-19? KAICIID has launched a series of e-learning tools including webinars and online courses on interreligious dialogue to help you learn from home. These digital offerings are designed to support educators, policymakers, religious communities, IRD practitioners and researchers.
---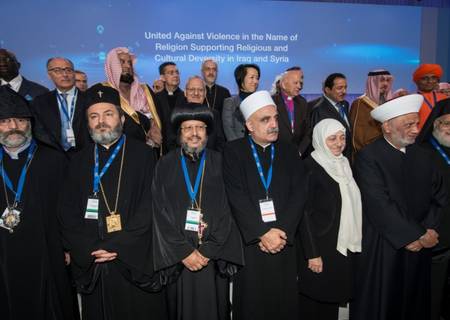 The KAICIID-supported Interreligious Platform for Dialogue and Cooperation in the Arab Region urges religious institutions and communities to stand in solidarity and raise awareness about COVID-19.
---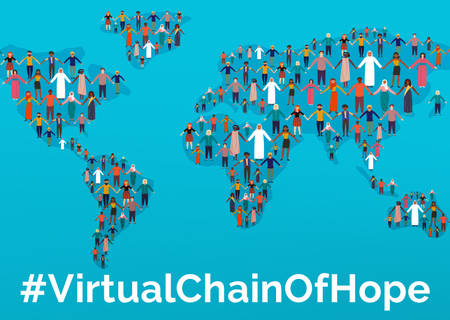 KAICIID has launched a new digital campaign called Virtual Chain of Hope which invites participants to express the value of human interconnectedness during COVID-19 on social media.
---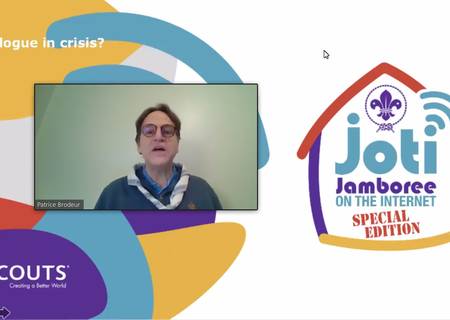 KAICIID and WOSM bring Dialogue Tools to 4,000 Scouts Online
KAICIID and WOSM have taken dialogue online, hosting a special edition of Jamboree on the Internet (JOTI) which connects young people during COVID-19. The digital sessions encouraged youth to avoid loneliness and isolation by actively reaching out in friendship to one another.
---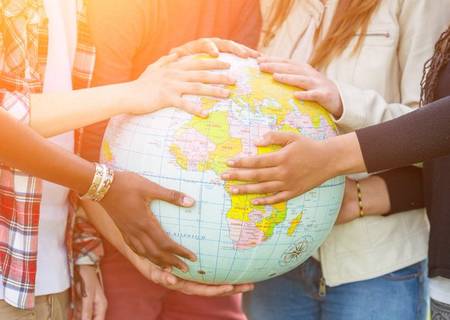 KAICIID joined Arigatou International, senior religious leaders and children from diverse religions for an interfaith prayer and a message of unity for the world's youngest citizens. The event is part of a larger campaign which focuses on the well-being of children during COVID-19.
---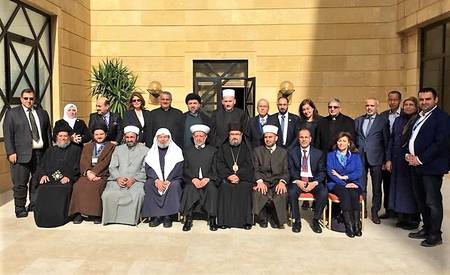 Standing Shoulder to Shoulder: Religious Leaders from the Arab Region Call for Solidarity
As part of KAICIID's #ReligionsRespond campaign, senior Muslim and Christian leaders from the Arab Region, as well as KAICIID Fellows, have drafted 11 articles tackling topics such as the social impact of COVID-19, reducing the pandemic's spread, and humanitarian responsibilities for vulnerable communities. 
---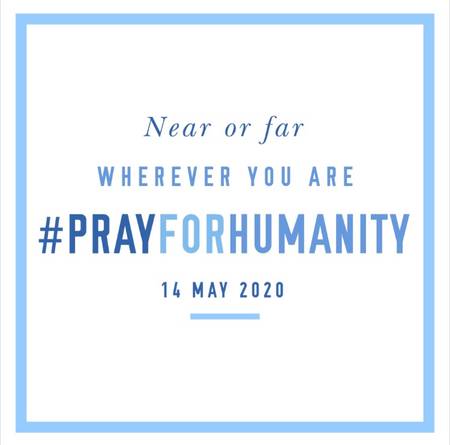 Interreligious Communities Come Together by Staying Apart: Each in their Own Way #PrayforHumanity
As COVID-19 sweeps the globe, people following diverse religions around the world answer the Higher Committee of Human Fraternity's call to join together on May 14 for a day of reflection; each from their own home, within the parameters of their own faith, in their own way. This demonstration of interreligious solidarity comes in a time of social distancing and is intended as a demonstration of global solidarity and hope at a time when collective worship is actively discouraged.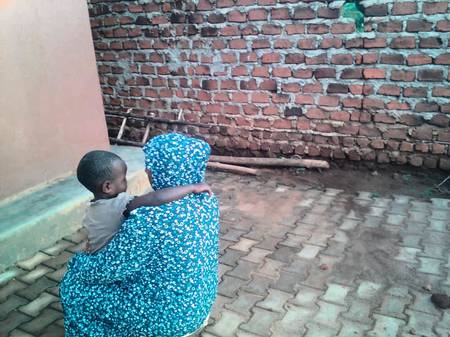 KAICIID Fellow Leads Meditation for Dialogue, Helps Families in Uganda Cope with COVID-19 Lockdown
Since worldwide lockdowns have been imposed to combat the spread of COVID-19, there has been an alarming rise in domestic violence everywhere. KAICIID Fellow Nageeba Hassan is trying to support families in her community by offering live online interreligious meditation guidance for parents and their children during the lockdown.
---
Call for Proposals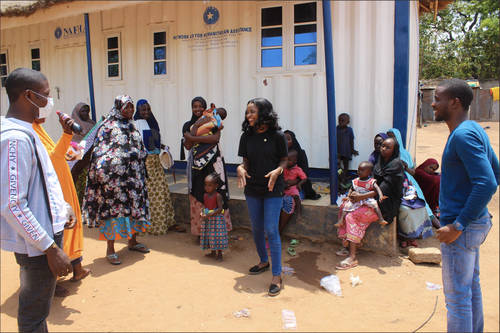 Religious communities are on the front lines of responses to the COVID-19 pandemic, preventing the spread of infection and supporting the most vulnerable groups in society. The International Dialogue Centre (KAICIID) is offering small grants for short-term initiatives for organizations and individuals in the Arab Region, Myanmar and Nigeria responding to the pandemic, particularly through an interreligious approach.
KAICIID is calling for proposals for projects that enhance the role of interreligious dialogue in responding to COVID-19 and promoting public health.
---
Webinars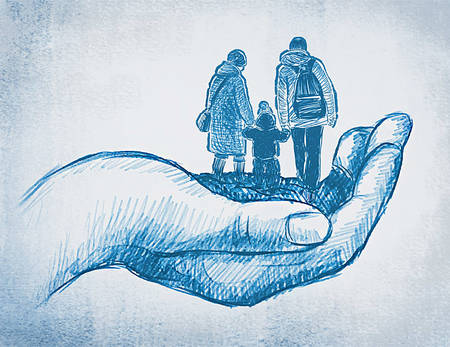 Protecting the Vulnerable: A Multireligious Call for Solidarity and Action
How have religious leaders acted upon their responsibilities to intervene in response to the COVID-19 pandemic? What should religious leaders be saying to policymakers and the public, as the disease progresses through parts of the globe less empowered to deal with its social and economic effects?
---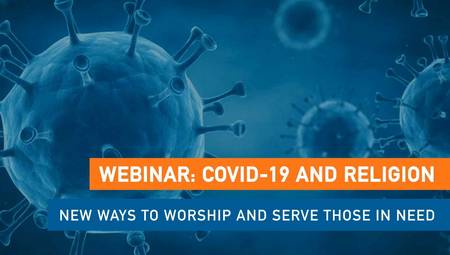 What are religious communities doing to modify their observance practices as a response to the COVID-19 crisis? Bringing together expert speakers from around the world, this webinar examines moving community gatherings online, praying for relief and deepening engagement with communities through digital means. 
---

How are religious communities responding to the challenge of COVID-19? This webinar examines diverse initiatives on relief work, providing mediation and counselling, as well as useful tools and strategies that faith leaders can use during uncertain times.
---
KAICIID Statements 
KAICIID BoD Commends Measures to Fight COVID-19
Protect the Vulnerable Statement from the SG
Revisiting Operations in Light of the Pandemic