OIC -KAICIID Conference on Interreligious Dialogue tackles Muslim-Buddhist relations in South and South-East Asia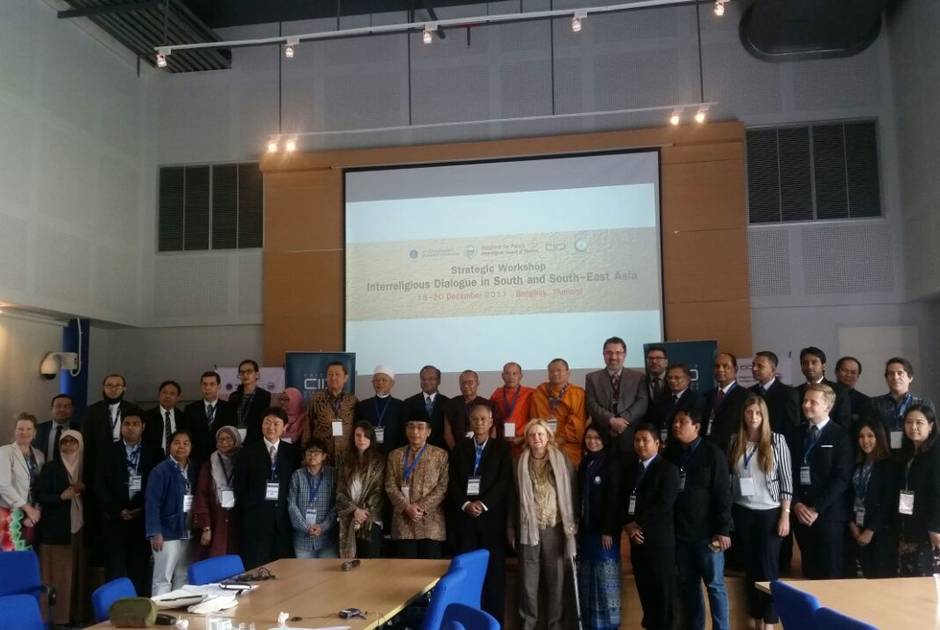 BANGKOK, 17 December: In order to promote better understanding, cooperation and partnership between faith communities across South and South-East Asia, a meeting of religious and civil society leaders, academics, policy makers and intellectuals from Myanmar, Thailand, Indonesia, Sri Lanka, Bangladesh, Singapore, and Malaysia will take place in Bangkok, Thailand, 18-20 December 2017 to discuss how religious and cultural coexistence can be fostered.
The organizers of the meeting are the Vienna-based International Dialogue Centre (KAICIID) and the Organisation of Islamic Cooperation, with the support of the Religions for Peace / Interreligious Council of Thailand.
The participants will discuss the current challenges to interreligious coexistence in South and South-East Asia, particularly with reference to Buddhist-Muslim relations, and propose policies, recommendations and action points that can strengthen their protection and acceptance in their respective countries.
The recent outbreak of violence in Myanmar has thrust this issue into prominence, but the growing tensions between Buddhist and Muslim communities in the region have been a source of concern for some time now. The participants at the meeting will discuss the historical development of Buddhist-Muslim relations in South and South-East Asia, and explore the challenges of identity and belonging in multi-ethnic and multi-religious societies.
"Buddhism and Islam share deep roots in the history of South and South East Asia. These religions have shaped the region for centuries. They have enriched every aspect of life, art, culture, music, literature in the countries of the region. It is regrettable that the manipulation of religion by some forces, and the misinterpretation of religion by others is now threatening to erode the coexistence between these groups. We need to return to the shared principles of peace and coexistence shared by these faiths, and religious leaders need to be at the forefront of this effort" said Safiullah Munsoor, Director of Programmes, KAICIID.
"The Organization of Islamic Cooperation (OIC) emphasises the importance of inter-culural encounters, dialogue and exchange between leaders of different faiths in order to build bridges of understanding, mutual respect and trust. Through this meeting, the OIC hopes to engage religious leaders and policymakers in constructive dialogue on how multi-religious societies, including Buddhist and Muslim communities, across the region can come together not only for the wellbeing of followers of Islam and Buddhism but for the betterment of humanity at large," said OIC Secretary General Dr. Yousef A. Al-Othaimeen.