KAICIID Welcomes Local Religious Community Leaders at Open House Event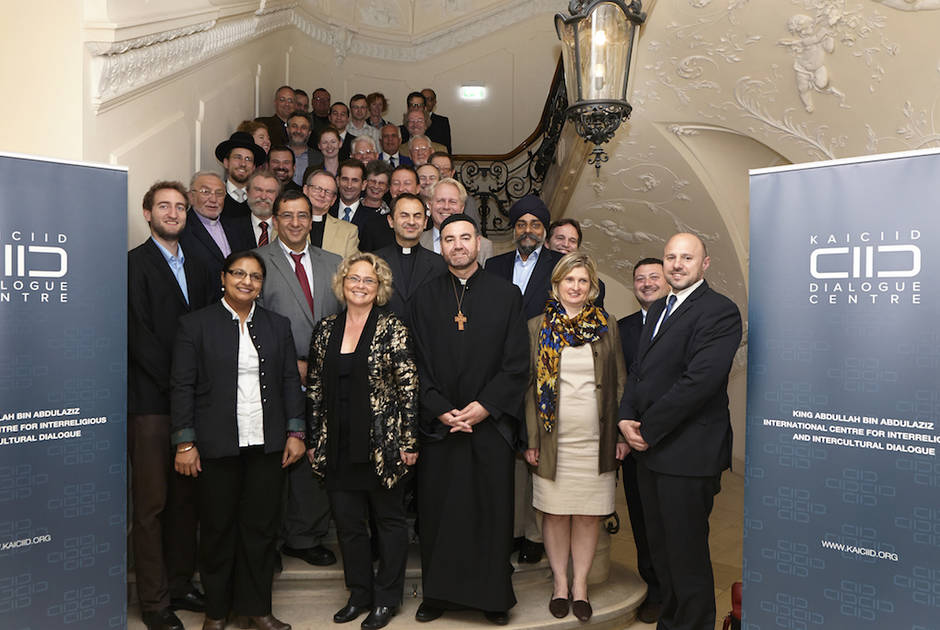 The KAICIID Dialogue Centre opened its doors to over 30 religious leaders, representing a diversity of Buddhist, Catholic, Hindu, Jewish, Mormon, Muslim, and Protestant faith communities in Vienna and in Austria on 27 May 2014.
At the open house, local religious leaders and their communities discussed the Centre's international activities with the Centre's staff. The event also introduced the Centre's headquarters in Vienna as a space for learning and engaging leading dialogue experts and organizations from around the world.
The open house and other public events in Vienna are aimed at connecting local leaders to the Centre's current international activities and work.
Addressing the Austrian religious leaders, KAICIID Secretary General Bin Muaammar recalled that the Centre was built for them, and for all people, all countries, all cultures. " This is your centre. We depend upon the religious leaders in Austria to help us make it a place where people can come together in dialogue to learn about each other, to build bridges between lives and communities, and to learn more about the thinking and the hearts of the others", he said. The Secretary General stated that the vast majority of people of all religions and cultures wish to know more about each other, and this Centre is designed to offer people that opportunity by creating a space for dialogue. "Communities today are threatened by growing conflict. We need dialogue more than ever before, because I am convinced that the wisdom of religious leaders needs to be shared in dialogue with policy-makers to ensure that the solutions we choose will make the world more peaceful", the Secretary General concluded.
With the objective of combating stereotypes and promoting mutual understanding among followers of different religions, KAICIID began to work in 2013 with educators, experts, policymakers and religious leaders in the field of interreligious and intercultural education. Building on this work, KAICIID is focusing in 2014 on helping the media more accurately represent different religious and cultural communities, and amplify "voices of dialogue"-interreligious and religious leaders who promote peaceful ways of living with others.
The KAICIID Peace Mapping project will chart interreligious dialogue around the world in the context of other indicators such as conflict, poverty and human security. An interactive exhibition resulting from this project will be a powerful platform to demonstrate the tangible impact of interreligious dialogue in inoculating societies against conflict. Both of these resources will contribute greatly to the academic study and general knowledge base for interreligious dialogue.
KAICIID Deputy Secretary General Claudia Bandion-Ortner said: "The Centre connects Vienna to interreligious dialogue around the world. We hope that existing local dialogue initiatives in Vienna will benefit from the Centre as a resource to become part of a broader dialogue with global interreligious and intercultural dialogue initiatives. It is our hope that the Centre will be viewed as a local asset for those committed to constructive dialogue between religions and cultures."
The Centre initiated a series of public dialogues that provide local leaders, including religious leaders, the rare opportunity to engage with leading international experts on topics related to dialogue in high-interest regions around the world. As part of the series "Voices of Dialogue", religious leaders and interreligious dialogue experts from Nigeria and the Central African Republic have gathered at the Centre to talk to local audiences about their own personal experiences with reconciliation and peacebuilding. In another dialogue, media and social media experts discussed the role the media plays in shaping images of religious people and their beliefs.
Plans are underway to continue the public dialogues.
Interested in our local events? Click here to request invitations.