KAICIID Supports Social Cohesion and Diversity in the Arab region Through Interreligious Dialogue Training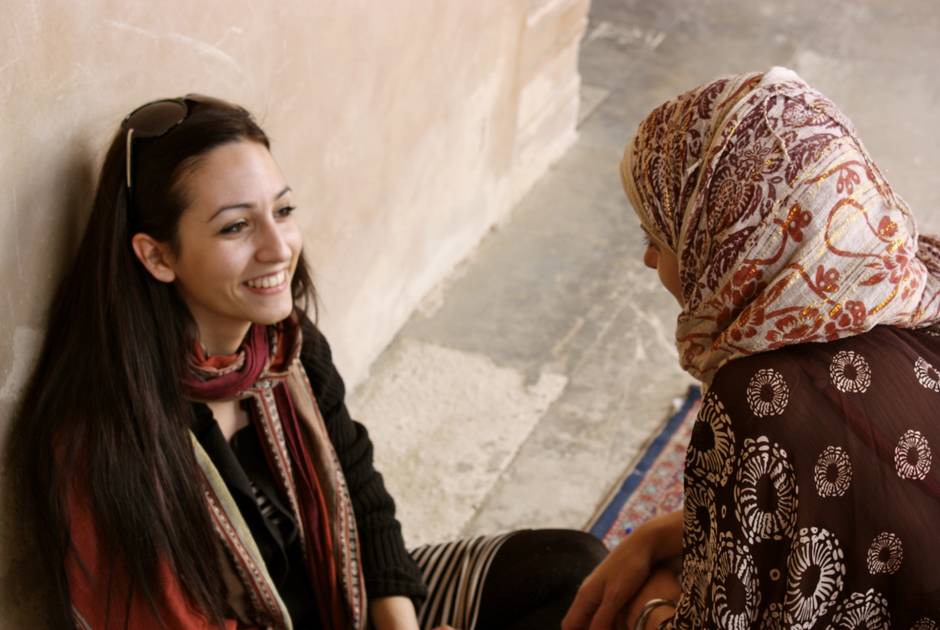 The International Dialogue Centre (KAICIID) will train educational institutions and interreligious dialogue practitioners across the Arab world in a significant expansion of its "International Fellows Programme". The KAICIID International Fellows Programme is a training programme that supports interreligious dialogue (IRD) practitioners and educators all over the world with dialogue training, and connects them through its international network of IRD practitioners.
Educators and practitioners of interreligious dialogue will join an international network of more than 100 KAICIID Fellows. Over a year, they will work closely together with people from other religions and cultures, learning about promoting dialogue and coexistence, as well as gaining other skills they can use in their communities through face-to-face and online trainings. Based on training and guidance from KAICIID experts, the Fellows also develop and implement small-scale local or international projects through micro-grants. Projects have ranged from leading local dialogues, developing educational curricula, books on dialogue, trainings and religious site visits.
KAICIID Secretary General Faisal Bin Muaammar said: "Around the world, and in the Arab World, there is an urgent need for voices of peace and dialogue. Confronted with growing violence in the name of religion, we need more role models, more experts who can teach the benefits of interreligious dialogue, and through their actions and teachings, can spread the culture of dialogue and peace among religious communities. Nowhere is this more true than in the Middle East.
Through the Fellows programme, and through our other programmes and activities, we hope to make a positive contribution to the vision of the late king, His Majesty King Abdullah Bin Abdulaziz, of building bridges between religious communities, and which led him to establish the Centre with the support of His Holiness Pope Benedict XVI, and the governments of Austria, Saudi Arabia and Spain with the Holy See as a founding observer."
About the Fellows Programme
The Fellows are mid-career interreligious dialogue practitioners and educators who aim to build peace and social cohesion in their communities that are often fraught with conflict or at the risk of conflict due to deteriorating social cohesion. Dialogue, both inter- and intra-religious, is key to bridging the growing divisions between communities and individuals and transforms prejudices and misconceptions into mutual appreciation and acceptance.
The Fellows Programme seeks to reach out to educators and practitioners of different religions from around the world for in-person and online training in dialogue, mediation and peacebuilding over the course of the year-long programme by KAICIID experts. The Fellows programme equips participants with the skills to educate and train others about interreligious dialogue; become active facilitators and leaders in interreligious dialogue; and to train others in peacebuilding and conflict transformation to spread the culture of dialogue in their respective communities.
The KAICIID Fellows Network encompasses more than twenty countries and more than 100 interreligious practitioners and scholars from all of the major world religions. The network is a platform to exchange experiences and best practices regionally and globally that will continue to evolve, grow and offer the Fellows opportunities for training and development. Later this year, the Fellows programme will expand to include an African regional programme, in addition to its current programmes in Southeast Asia and the Arab region.
Interested applicants are encouraged to apply at www.kaiciid.org/fellows.