KAICIID Secretary General Welcomes Meeting Between Pope Francis and Dr. Al-Issa, Leader of the Muslim World League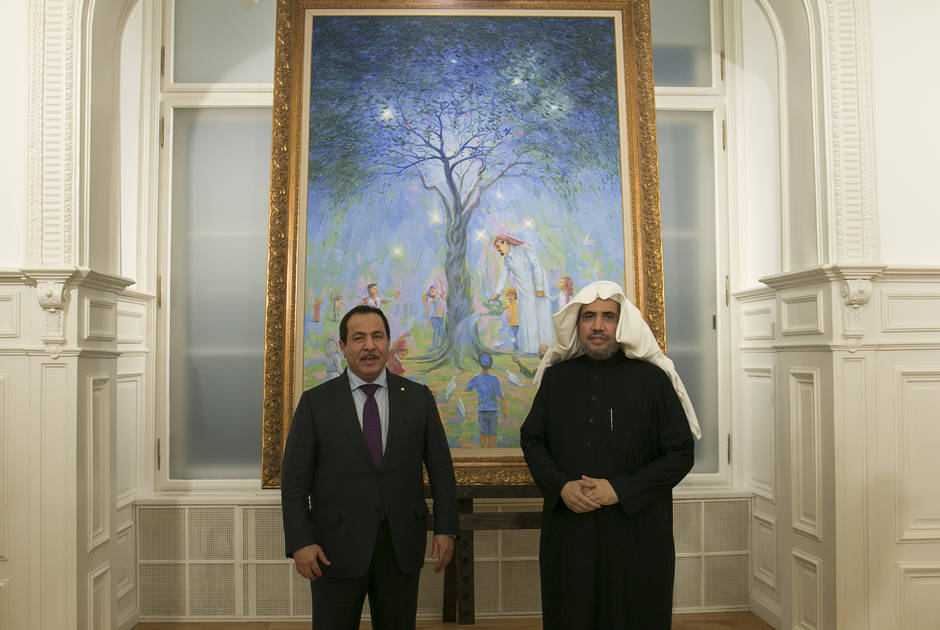 ROME, 22 September: KAICIID Secretary General Faisal Bin Muaammar welcomed the news of the meeting between Dr. Mohammed bin Abdulkarim Al-Issa, secretary-general of the Muslim World League (MWL) and His Holiness Pope Francis in Rome yesterday, calling it a "historic" event.
"We welcome news of this historic meeting, and support the joint initiative of His Holiness and Dr. Al-Issa to establish a joint permanent committee in the near future. We support this endeavor, as we support all endeavours that further interreligious dialogue and reinforce the power of religions to contribute to fraternity and peace. We live in troubling times, when violence due to the manipulation of religion is driving societies and communities apart. Continued cooperation and exchange between leaders of different religious communities is essential for peace and understanding, and we congratulate His Holiness Pope Francis and Dr. Al-Issa for their renewed commitment to dialogue," said Bin Muaammar.
The Holy See is a founding Observer of the International Dialogue Centre (KAICIID) and is represented on the Board of Directors through the presence of Bishop Miguel Ángel Ayuso Guixot, secretary of the Pontifical Council for Interreligious Dialogue.
The Secretary General was speaking from Rome, where he was speaking at a conference organized by the European Academy of Sciences and Arts and KAICIID.
During his visit, H.E Bin Muaammar also met with president of the Pontifical Council for Interreligious Dialogue, Cardinal Jean-Louis Tauran, and Msgr. Antoine Camilleri, Under-Secretary for Relations with States of the Holy See.