KAICIID, Religious and Traditional Peacemakers Network Support Religious Peacebuilders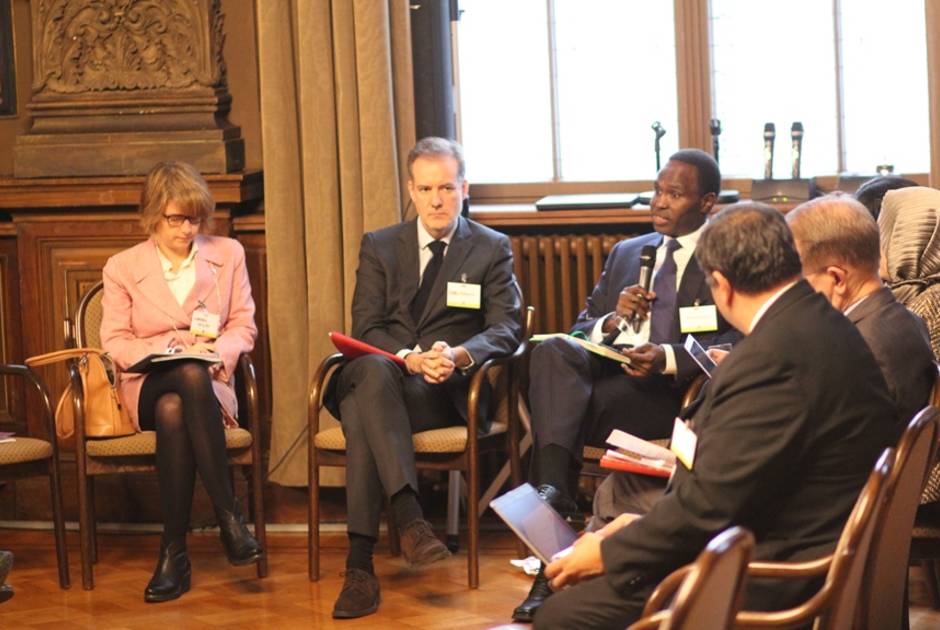 15 November 2015, Helsinki: Religious and traditional leaders are powerful sources of influence in communities around the world and can play a substantial role in mitigating conflict and building peace. However, they are often isolated and need financial and capacity-building support from governments and civil society, according to the members of the Advisory Group of the Network for Religious and Traditional Peacemakers.
The Network convened an Advisory Meeting in Helsinki on 15 November to advance the engagement of traditional leaders in peace processes and share tools and methods that support religious and traditional peacemaking. The International Dialogue Centre (KAICIID) is a core member of the Network, which is composed of intergovernmental organisations, policy makers, civil society and faith-based organisations which work together to support religious and traditional peacemakers working at the local and national level.
The Network supports these leaders by providing peacemaking expertise and training,  building connections and networks among them, and carrying out research into effective peacebuilding mechanisms. For instance, KAICIID and the Network are collaborating on projects that strengthen religious and community leaders in countries facing or recovering from conflict such as Kenya, Libya and Nigeria.
KAICIID was represented at this meeting by the Deputy Secretary General for External Relations, Alvaro Albacete, and Senior Advisor Mohammed Abu-Nimer.
"KAICIID is deeply concerned by the rising number of groups that use religion as a justification for violence around the world," the Deputy Secretary General said. "Religious and traditional leaders are often the first to see the warning signs, and to take action against them and to maintain social cohesion and diversity in their communities. The Network's work is an integral part of this process."
"KAICIID can offer support by networking and training  peacemakers to strengthen their peacemaking efforts in their own communities," Abu-Nimer said. "KAICIID is committed to this role, and we are thrilled to be part of such an important initiative."
As a result of this meeting, the Network has streamlined its work and clarified its focus areas under four clusters. These clusters include peace support, inclusivity, thematic expertise on preventing violent extremism, and methods and tools.  During the meeting, the participating organizations shared their needs and commitments regarding each cluster and planned collaborative action in 2016. Participants also examined peace support based on experience in Libya and Myanmar. In-depth discussions on these case study countries was enabled by the panellists' first-hand experience of peacebuilding in these countries.
The Network was launched under the stewardship of a Core Group: Religions for Peace, the Organization of Islamic Cooperation, and Finn Church Aid. The International Dialogue Centre joined the Core Group in August 2015. The Finnish Ministry for Foreign Affairs is also actively participating in the Core Group Meetings. The Network also regularly consults with the Mediation Support Unit in the UN Department of Political Affairs and the UN Alliance of Civilizations.
tags: