KAICIID Regional Conference Featuring Experts and Policymakers Examines Role of Education in Promoting Peace and Interreligious Understanding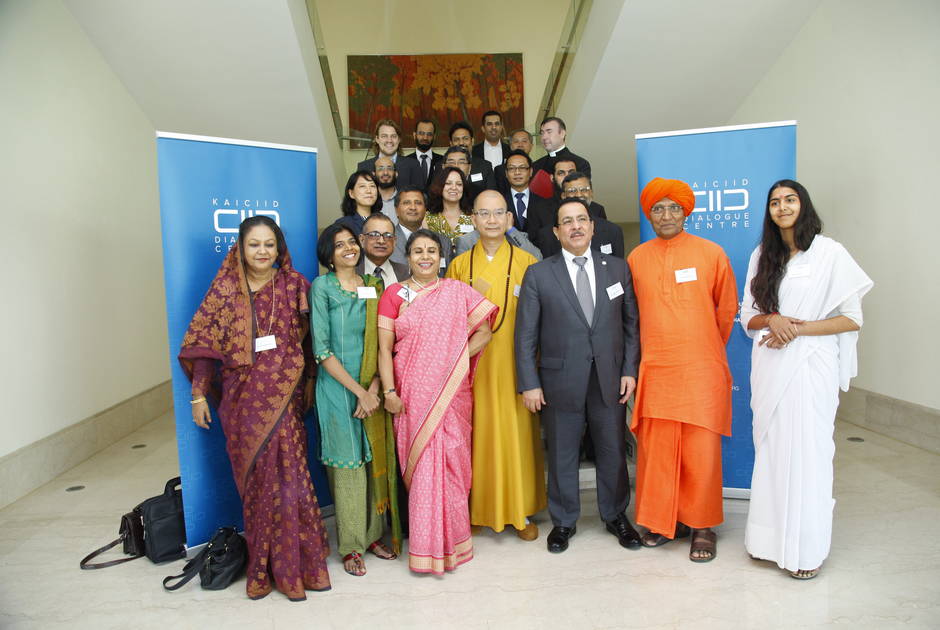 The Vienna-based King Abdullah Bin Abdulaziz International Centre for Interreligious and Intercultural Dialogue (KAICIID) recently concluded a regional conference exploring the "Image of the Other" in intercultural and interreligious education in New Delhi, India.
On 26 September, the newly founded KAICIID Dialogue Centre, headquartered in the Austrian capital, provided a robust platform on which prominent policymakers, researchers and practitioners in the field of intercultural education, from across Asia and the Gulf region, examined how religion and faith-based learning can promote peace and understanding. Of particular focus was the role of education in advancing the universal values shared by all religions.
The one-day workshop was designed to strengthen regional cooperation, address gaps in intercultural education and seek solutions for problems encountered in the implementation phase. Also examined were the role of the state and NGOs, as well as that of policymakers in effective intercultural education. Participants noted that in order for interreligious education to be inclusive and effective, a greater focus on the integral role of women in religion was required. They also drew attention to the need to invest in training of educators and for the expanded use of creative and innovative methodologies.
As well as addressing the event, KAICIID Secretary General Faisal Bin Muaammar met with representatives from research institutions, intergovernmental bodies, educational establishments, religious organisations and civil society. He also engaged with policymakers and ambassadors from numerous Asian and Middle Eastern countries, and held a bilateral meeting with the Indian Vice President Mohammad Hamid Ansari.
"There is no doubt that we're faced with grave challenges on the road to peace. Interreligious strife and the abuse of religion as a justification for violence continue to be causes of great concern across the global community", the Secretary General said. "Dialogue is what connects followers of different religions and cultures. Today, its potent ability to produce a cohesive effect is taking on magnified importance in a changing world marked by growing division.
"Right now, KAICIID is developing a roadmap to benefit communities worldwide," he said. "Our work on the Image of the Other explores how education impacts the way people perceive themselves and view others. It examines how practitioners in this important field can optimise results through cooperation and innovation."
During the workshop sessions, participants stressed the need for religious education to provide space for learning about belief systems other than one's own. It was agreed that there is a need for critical thinking through methods that actively promote interaction, cooperation and dialogue.
The New Delhi conference was the third in KAICIID's series of four regional consultations taking place in 2013. The first two were held in Vienna, Austria and Addis Ababa, Ethiopia. A fourth takes place this month in Buenos Aires, Argentina. The year's work will culminate in a KAICIID Global Forum on "Image of the Other" on 18 and 19 November in Vienna. The aim of the forum will be to highlight best practices and existing standards. At this meeting of the world's leading influencers in interreligious and intercultural education, recommendations will be gathered to achieve the dual purpose of closer connecting the cross-border community of individuals actively engaged with these fields of learning, and decisively propelling their purpose forward.