KAICIID Pays Tribute to Imam Kobine Layama, Notable Peacebuilder in CAR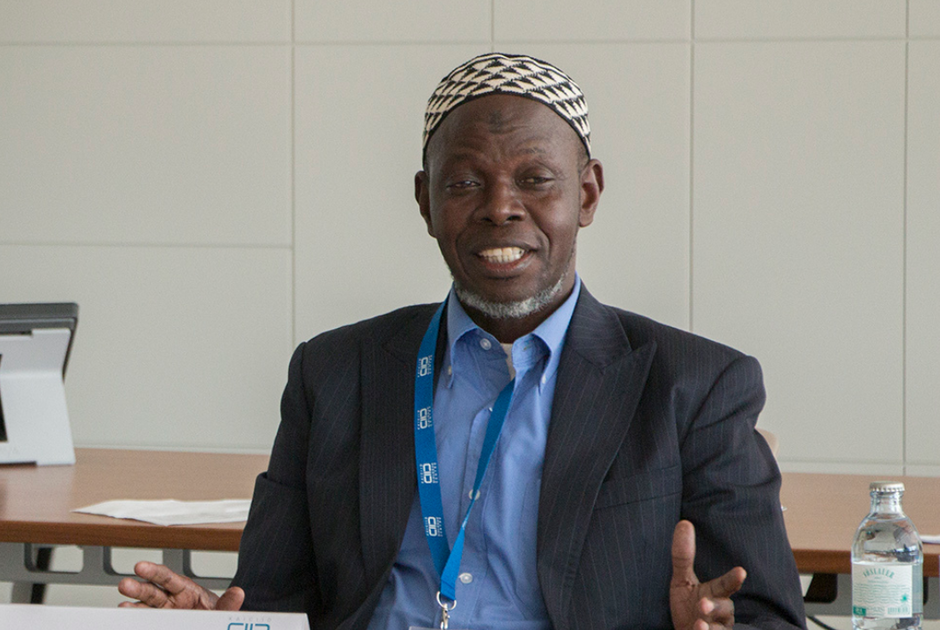 Imam Kobine Layama, notable peacebuilder and conflict mediator in the Central African Republic (CAR), has passed away at the age of 62.
"This is a great loss for the community of peacebuilders in CAR, working towards a common united future for all Central Africans. Imam Layama was not only one of the founders of the Plateforme des Confessions Religieuses de Centrafrique (Platform of Religious Confessions of CAR or PCRC) and instrumental to its growth and development, but a key figure for the CAR Islamic community," said KAICIID Secretary General Faisal bin Muaammar.
Layama, who served as President of the Higher Islamic Council of the Central African Republic, was committed to his mission of preventing intercommunal violence, which has torn the country apart since 2013. With more than one million people forcefully displaced, the crisis has become one of the worst humanitarian disasters of our time.
In 2014, he made international headlines when he was named one of Time Magazine's 100 most influential people, along with his fellow peacebuilders Archbishop Dieudonné Nzapalainga and the Rev. Nicolas Guérékoyame-Gbangou, with whom he founded the interreligious platform in 2012 to promote reconciliation in the country.
"Politics try to divide the religious in our country, but religion shouldn't be a cause of hate, war or strife," Layama said in his interview with Time.
As a testament to his impact on the country, Layama's funeral service was held at at PK5, the Muslim district in Bangui, with guests including the President of the Central African Republic and members of the Christian and Muslim communities.
Over the years, KAICIID has worked closely with Layama as both a collaborator and friend. The Centre was honoured to welcome the Imam several times to its headquarters in Vienna, Austria to discuss opportunities to support the growth and efforts of the KAICIID-supported PCRC and other peacebuilding efforts in CAR.
Layama's vision for social cohesion throughout CAR aligned well with KAICIID's mandate and programme of work, which has been implemented through the invaluable partnerships forged with individuals like the Imam and organizations such as the PCRC.
"I trust that the labour of Imam Layama will continue through the perseverance of the PCRC," bin Muaamar said. "KAICIID remains committed to supporting the Platform and to the implementation of our common goals in CAR."