KAICIID Opens Fellows Programme for Latin America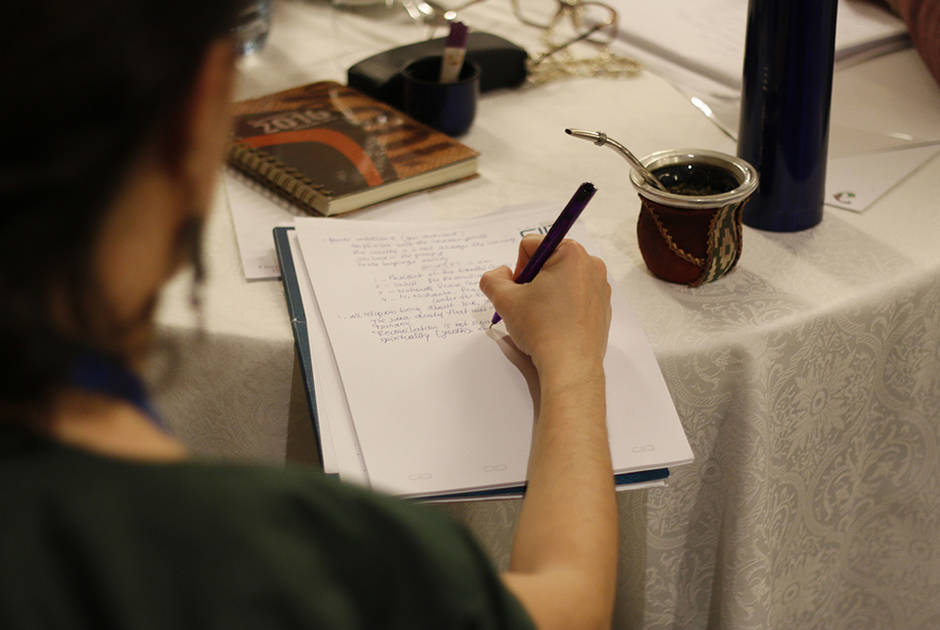 The International Dialogue Centre (KAICIID) is opening its Fellows Programme for 2020 to professionals from Latin America who work in institutions that educate future religious leaders.
The Fellows Programme is designed to equip participants with skills that will enable them to become leaders and active facilitators of interreligious dialogue, and train them in the transformation of conflicts so they can be active peacemakers in their respective communities.
For the first time, KAICIID will select 20 participants from the region. These participants will receive in-person and online training throughout the year from the Centre's experts.
The fellows will also receive funding to implement small-scale local and international projects and they will have the opportunity to organize and participate in debates, talks, field visits and conferences.
The KAICIID Fellows Programme started in 2015. Since then it has benefitted nearly 250 fellows from 60 countries. All those who have graduated from the programme go on to form part of the Fellows Network alumni, which gives them access to professional and financial development opportunities.
Requirements:
1. Teach in an institution that educates future religious leaders (seminaries, temples and similar institutions); and/or dialogue professionals with access to the education at said institutions.
2. Be affiliated with (and/or have the support of) an institution.
3. Educators under 40 years of age are given preference.
4. Willingness to learn and cooperate with leaders of different religious backgrounds.
5. Capacity to participate in and commit to the whole programme, which includes: three in-person trainings, online training and the implementation of a small-scale interreligious dialogue initiative during the programme.
Applications must be received by 6 October 2019.
The fellowship is open to citizens of the following countries:
Argentina
Bolivia
Brazil
Chile
Colombia
Costa Rica
Cuba
Ecuador
El Salvador
Guatemala
Honduras
Mexico
Nicaragua
Panama
Paraguay
Puerto Rico
Peru
Dominican Republic
Uruguay
Venezuela
Additional information:
The working language is English, with simultaneous translation to Spanish.
Applicants: please follow this link to fill out the form in English or Spanish.