KAICIID Mourns Loss of Swami Agnivesh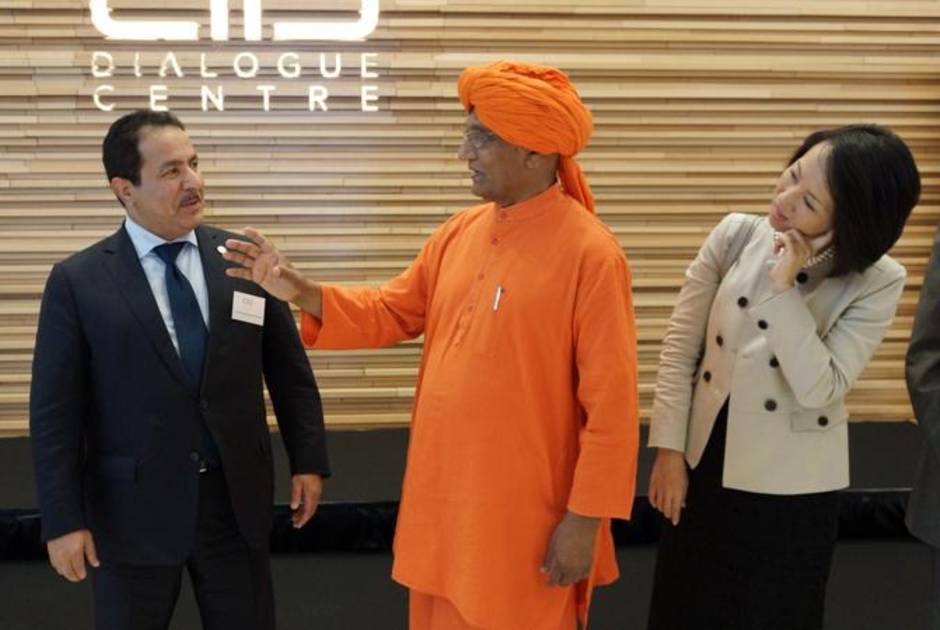 Swami Agnivesh, a tireless activist on behalf of the poor and marginalised and a former Board Member of the International Dialogue Centre (KAICIID) has passed away aged 80 after succumbing to illness.
Swami Agnivesh, who campaigned for women's rights and against issues such as bonded labour, female foeticide and the treatment of the so-called "untouchables" in his native India, was a passionate advocate of interreligious dialogue, pointing always to the common strands among religious traditions defending the fundamental dignity of all human beings and the overriding need for equal rights.
Faisal bin Muaammar, Secretary General of KAICIID, mourned the loss of "a dear friend and dialogue advocate:
"I am deeply saddened by the passing of Swami Agnivesh, whom I worked alongside for years promoting interreligious dialogue and world peace.  He will be missed, but all we have learned from his journey will remain with us as we continue our mission," bin Muaammar said.
Throughout a life characterised by deep spirituality and social and political activism, Swami Agnivesh was President Emeritus, World Council of Arya Samaj, Chairperson of the Bonded Labour Liberation Front and Founder and Coordinator of the Parliament of All Faiths.  He was awarded the Right Livelihood award, known as the Alternative Nobel, in 2004 for his work in social justice.  Born part of an Orthodox Hindu family, he later obtained Law and Business Management degrees, lectured in Kolkata and practised law.
He began his association with the Hindu reformist Arya Samaj in 1968 before renouncing worldly possessions and becoming Swami Agnivesh. He served as Chairperson of the United Nations Voluntary Trust Fund on Contemporary Forms of Slavery from 1994 to 2004.
Swami Agnivesh was committed to dialogue as a lived principle and was known among those who lived and worked with him for his dynamism in seeking out opportunities  to speak with, and on behalf of, those who are different, excluded or marginalised by society. His life, and work, were an embodiment of the ancient Sanskrit adage, "Vasudhaiva Kutumbakam", "the world is one family."
As a member of the first Board of Directors of KAICIID, Swami Agnivesh was instrumental in pioneering this unique institution. In Board meetings, he proved to be a  powerful advocate for a continued focus on the grassroots, on the marginalised and dispossessed, for women, young people, and indigenous communities everywhere.