KAICIID launches #VirtualChainOfHope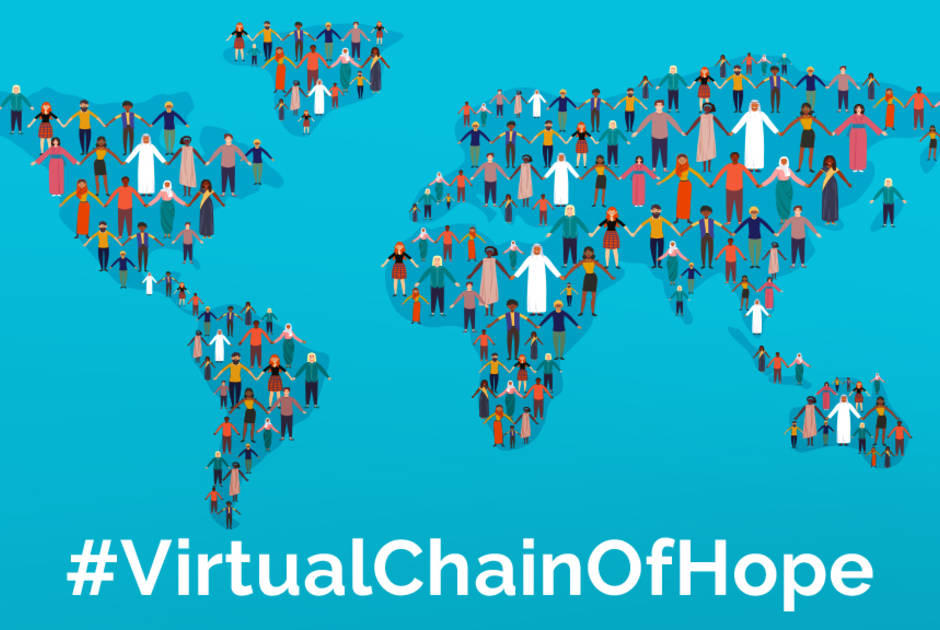 The threat presented by the COVID-19 outbreak calls for unprecedented unity and common purpose between different cultures, religions and societies. As part of its efforts to engage and encourage joint action, the International Dialogue Centre (KAICIID) has launched a social media photo challenge as part of its #ReligionsRespond campaign intended to underline the importance of global solidarity at this difficult time.
As large parts of humanity are asked to social distance and isolate themselves to fight the pandemic, our photo challenge serves as a reminder of the importance of human interconnectedness, expressed through digital means.
Under the hashtag #VirtualChainOfHope, people from around the world, including religious leaders, group members and staff from international organizations, are invited to take a picture of themselves as though they were forming part of a human chain and to then post the image on a digital platform such as Instagram, Twitter or Facebook.
#ReligionsRespond aims to raise awareness about the work of religious communities in response to the current crisis.
Join us on Instragram, Twitter and Facebook.
tags: