KAICIID Launches Southeast Asia Fellows Programme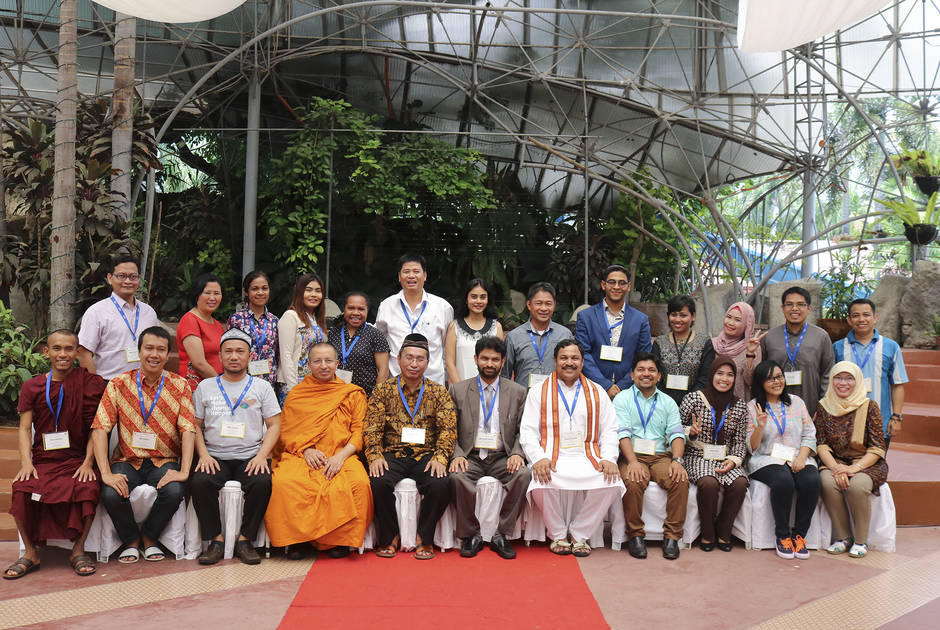 The International Dialogue Centre (KAICIID) has successfully launched the KAICIID Fellows Programme in the Southeast Asia region. This regional programme trains interreligious dialogue practitioners from countries in Southeast Asia, and similar training programmes will shortly be launched for the Africa region and the Middle East. The training modules are based on the KAICIID International Fellows Programme, which has been in operation since 2014.
In the first of a series of three trainings over the course of a year, twenty-four Fellows from six different religions were trained to become trainers and resources in the field of interreligious dialogue (IRD) and interreligious education. With the tools gained in the trainings, the Fellows will implement projects to promote social cohesion, dialogue and IRD education in their communities and institutions. The Southeast Asia Fellows are drawn from seven different countries: India, Sri Lanka, Bangladesh, Myanmar, Indonesia, Philippines and Pakistan.
The Fellows training model encourages trainees to share experiences and insights on interreligious dialogue in their countries, which are too often beset by tension and conflict. Through this process of sharing, the Fellows are able to learn from each others' experiences and best practices for conflict resolution and mitigation that have worked in different geographical contexts.
Hosted by the Mindanao Peacebuilding Institute in the Philippines, the curriculum for the Southeast Asia Fellows training included dialogue and facilitation, communication and presentation skills, community problem-solving and outreach, peacebuilding and conflict transformation as well as monitoring and evaluation techniques. The training also included visits to religious sites of different religious traditions including the Davao Indian Temple, a house of worship for both Hindus and Sikhs, as well as the San Pedro Cathedral, a Catholic Church. The Fellows also had the opportunity to interact with local peacebuilders at the Al Qalam Institute for Islamic Studies and Dialogue at Ateneo University, a Christian Jesuit university. The final sessions were spent developing peacebuilding projects with support and feedback from experts from KAICIID.
The Southeast Asia Regional Fellows Programme is integrated into the International Fellows Network, a network of peacebuilders that has been established to provide training opportunities, networking opportunities and support for interreligious dialogue practitioners all over the world. The goal of the programme is to advocate for and promote IRD education and practice in institutions that train future religious leaders.
The twenty practitioners who graduated in the first class of Fellows have already reached hundreds of IRD practitioners and educational institutions around the world and have served as an inspiration to many young peacebuilders, often in conflict zones. By the conclusion of the international and regional programmes in 2017, the KAICIID Fellows network will have grown to 100 members and will continue to grow with each successive year.