KAICIID Joins PaRD Annual Conference on Faith and Climate Ahead of COP 27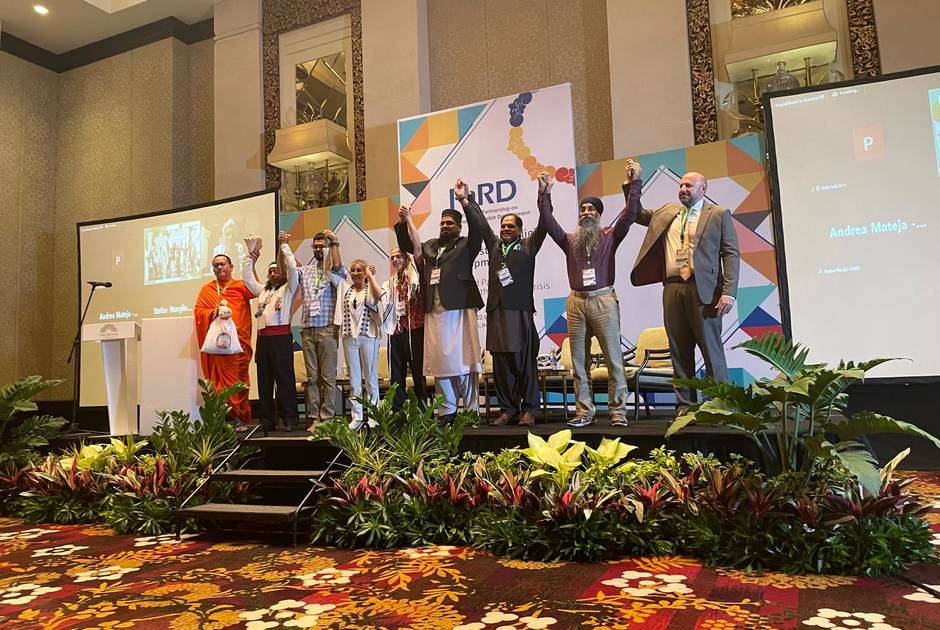 Ahead of the UN Climate Conference (COP27), KAICIID joined PaRD's Annual Forum on Religion and Sustainable Development this week to discuss how faith leaders can help the international community address growing climate crises.
The event, which was organized in cooperation with the Indonesian Ministry for Religious Affairs, kicked off with a General Assembly of PaRD's members on 31 October. On the first day, members discussed future of PaRD's work and how to secure joint implementation. The conference opened to the wider public today, 1 November, with sessions focused on climate-related emergencies and the intersectionality of gender and religion.
The gathering convenes more than 100 representatives from the United Nations, the World Resources Institute, the World Council of Churches and a number of other prominent religious institutions, government ministries, academics, civil society organizations and indigenous groups. 
Joining the event, KAICIID Secretary General, Dr. Zuhair Alharthi commended PaRD for engaging with interreligious actors and creating spaces to increase multi-sectorial cooperation. He also praised faith leaders for showing up in force to address climate change.
"Events like these demonstrate the commitment of religious leaders and institutions to support Agenda 2030 and the SDGs," he said. "Many are already implementing innovative solutions – from designing eco-friendly houses of worship, to encouraging their followers to practice sustainable lifestyles and holding government leaders accountable on clean energy."
Alharthi added that the Forum was especially timely given the UN's recent report which shows that the international community is falling behind on the goals of the Paris Agreement.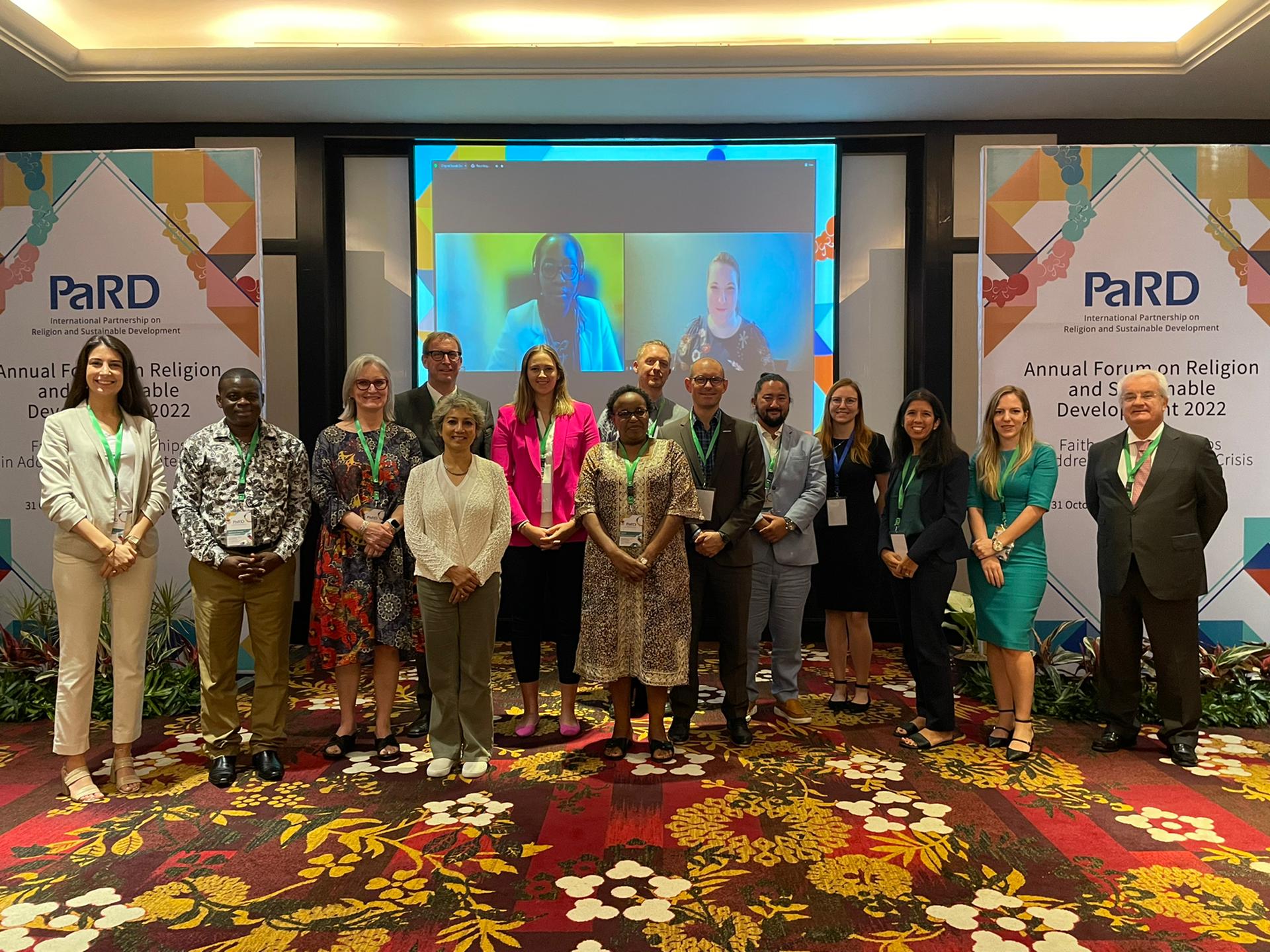 "Extreme weather patterns are predicted to drive thousands of climate refugees from their homes and contribute to poverty and food insecurity. Many faith-based organizations are on the frontlines of these humanitarian crises and need to be equipped to deal with the impacts of climate change," he said.
KAICIID Deputy Secretary General Ambassador António de Almeida-Ribeiro, who also attended the event, expressed his hopes that the recommendations raised at PaRD's Annual Forum will be taken into the conference rooms of COP27.
"The upcoming UN Climate Conference is the most important global conversation on climate change," he said. "Scientists have painted a pretty bleak picture this year on our progress. However, religious leaders have the attention of 80% of the world's population and the potential to drive forward immense change. I urge our UN partners to help elevate their voices at the conference and highlight the importance of their partnerships."
Over the next few days, panellists at PaRD's Annual Forum will include Mike Waltner, Senior Manager for KAICIID's Asia Region Programme, as well as KAICIID Fellows Rabbi Jeff Berger, Yudhistir Govinda Das, Ganga Nandini and Amanah Nurish. KAICIID´s Renata Nelson is going to act as a moderator in a number of panels and will also represent KAICIID at the Steering Group. They, and other KAICIID partners, plan to raise key issues including mobilizing faith leaders on the SDGs, implementing solutions tied to water and sanitation (WASH), promoting science-based targets for faith actors and highlighting the needs of women and indigenous peoples.
On the sidelines of the event, Alharthi and de Almeida-Ribeiro also took time to meet with longstanding partners of KAICIID and fellow PaRD members.
As a member of the PaRD Steering Group, the KAICIID leadership conveyed the Centre's commitment to PaRD's mission and mandate to increase multisectorial cooperation on sustainable development, with a particular focus on religious and interreligious actors and organizations.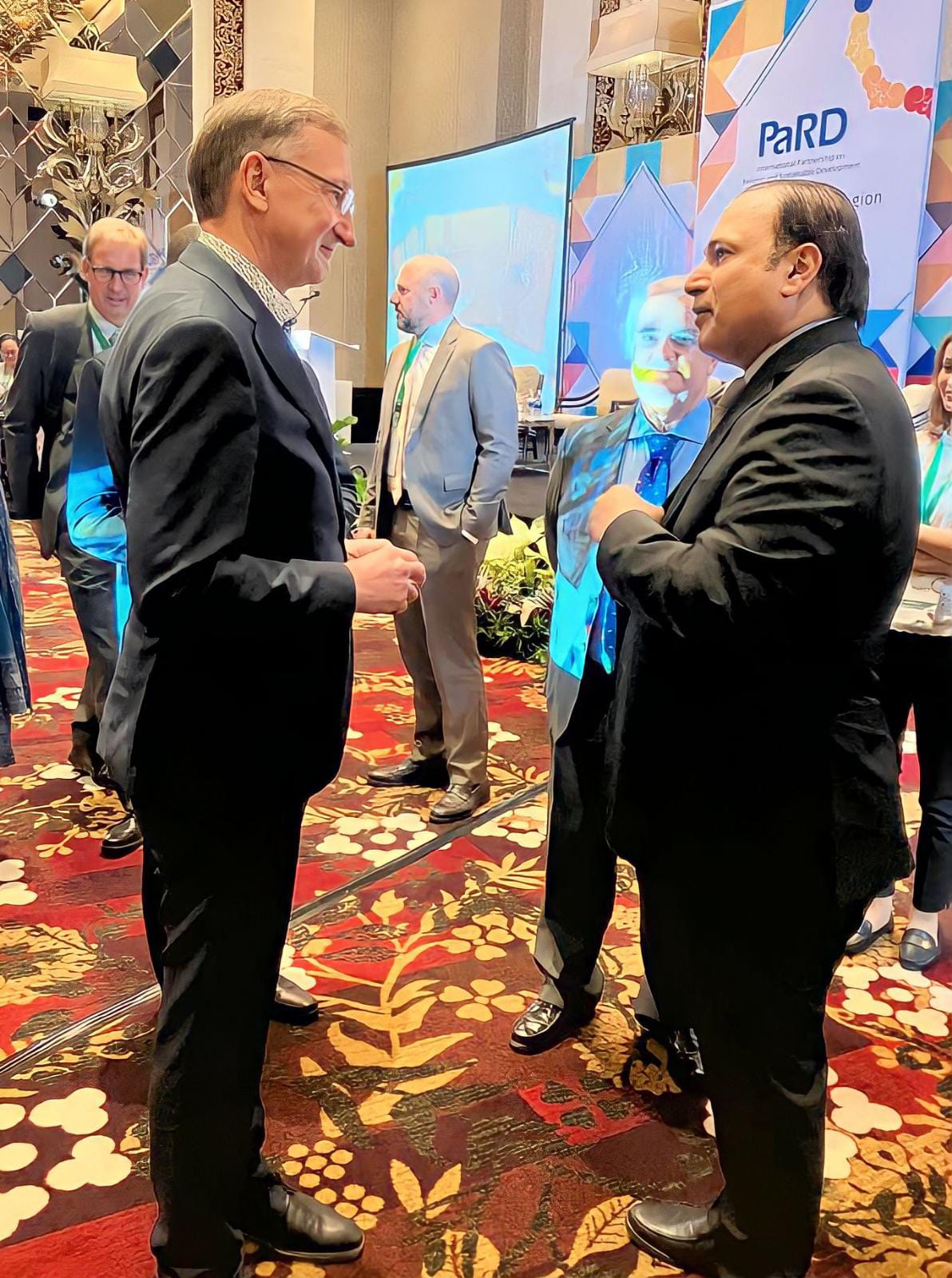 Since joining PaRD in 2016, KAICIID has been active in contributing to the evolution and strategy of PaRD workstreams and initiatives including "Sustaining Peace," "Gender Equality and Empowerment," "Health," "Water, Environment and Climate Action/WECARE," "Freedom of Religion or Belief," and "Food Crisis Response."
In addition to working on four of the workstreams, in 2022 KAICIID has collaborated on PaRD events such as the Wilton Park Meeting on Freedom of Religion or Belief and the SDG agendas (UK), Women, Youth and Religious Leaders and Peace and Security (Thailand), Engaging Religious Actors on Issues related to Food Insecurity (Nigeria) and a policy round table (Bali).
"KAICIID has spent years bringing the faith community together with policymakers, particularly on development issues," de Almeida-Ribeiro said. "PaRD has been an important partnership in this respect, and we are eager to drive this work forward."