KAICIID Hosts Three Simultaneous Events in Jordan with Women and Peace at the Centre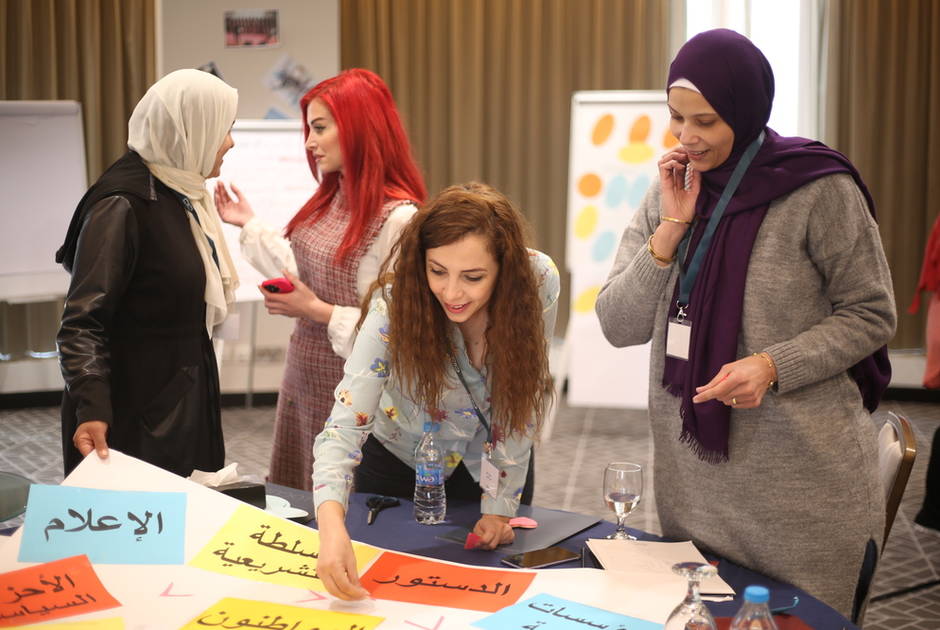 KAICIID's Arab Region Programme hosted three simultaneous events in Amman, Jordan between 25 and 29 March 2022. The three events included a wide participation from activists and religious leaders from across the region with diverse backgrounds and religious affiliations. While the events occurred at the same time and place, each activity was unique in its impact and value.
The events, a Fellows training, a She for Dialogue training and the Steering Committee Annual Meeting of the KAICIID-supported Interreligious Platform for Dialogue and Cooperation in the Arab World (IPDC), came as a milestone for KAICIID's Arab Region Programme and for interreligious activities and women's participation in the region.
The IPDC meeting discussed and presented the platform's most prominent achievements in the Arab region in 2021, while also outlining its plans for 2022. The meeting also addressed ways to strengthen strategic partnerships with national and international faith based organizations, research centres, and academic institutions.
The event hosted the Fellows programme's second training and allowed the participants to meet in person for the first time after meeting each other at the first training, which was conducted online. The training included approximately 17 Arabic speaking Fellows from eight different Arab countries that came together to discuss topics related to interreligious dialogue, with the aim of enabling them to implement interreligious dialogue initiatives in their local communities. This included training on the principles, tools, and methodologies of conflict analysis, in addition to approaches to conflict prevention, resolution, and transformation.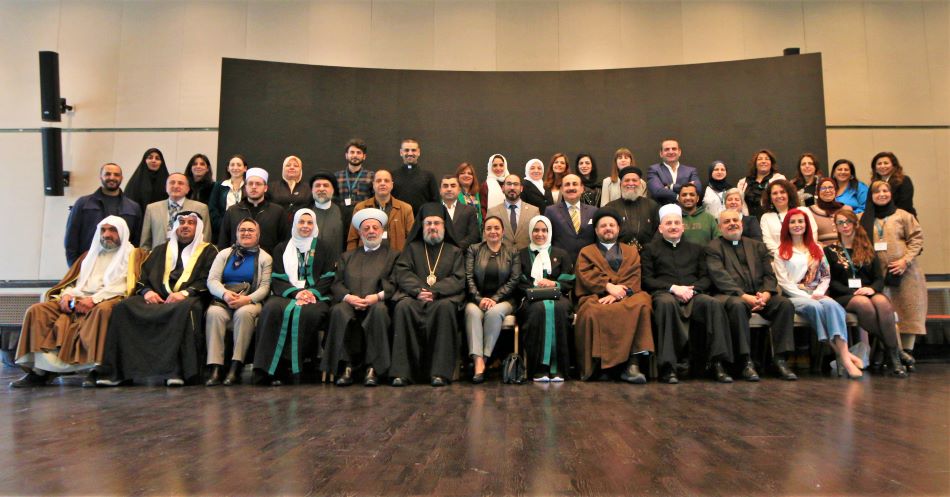 Women at KAICIID's Front and Centre
KAICIID strongly believes in the role of women in peacebuilding and interreligious dialogue, that is why the event hosted a training for participants of She for Dialogue programme in collaboration with the IPDC. 17 women from five different Arab countries were invited to the event in Amman, with the aim of strengthening their negotiation and facilitation skills, as well as empowering them to promote the values of coexistence, social cohesion, and common citizenship.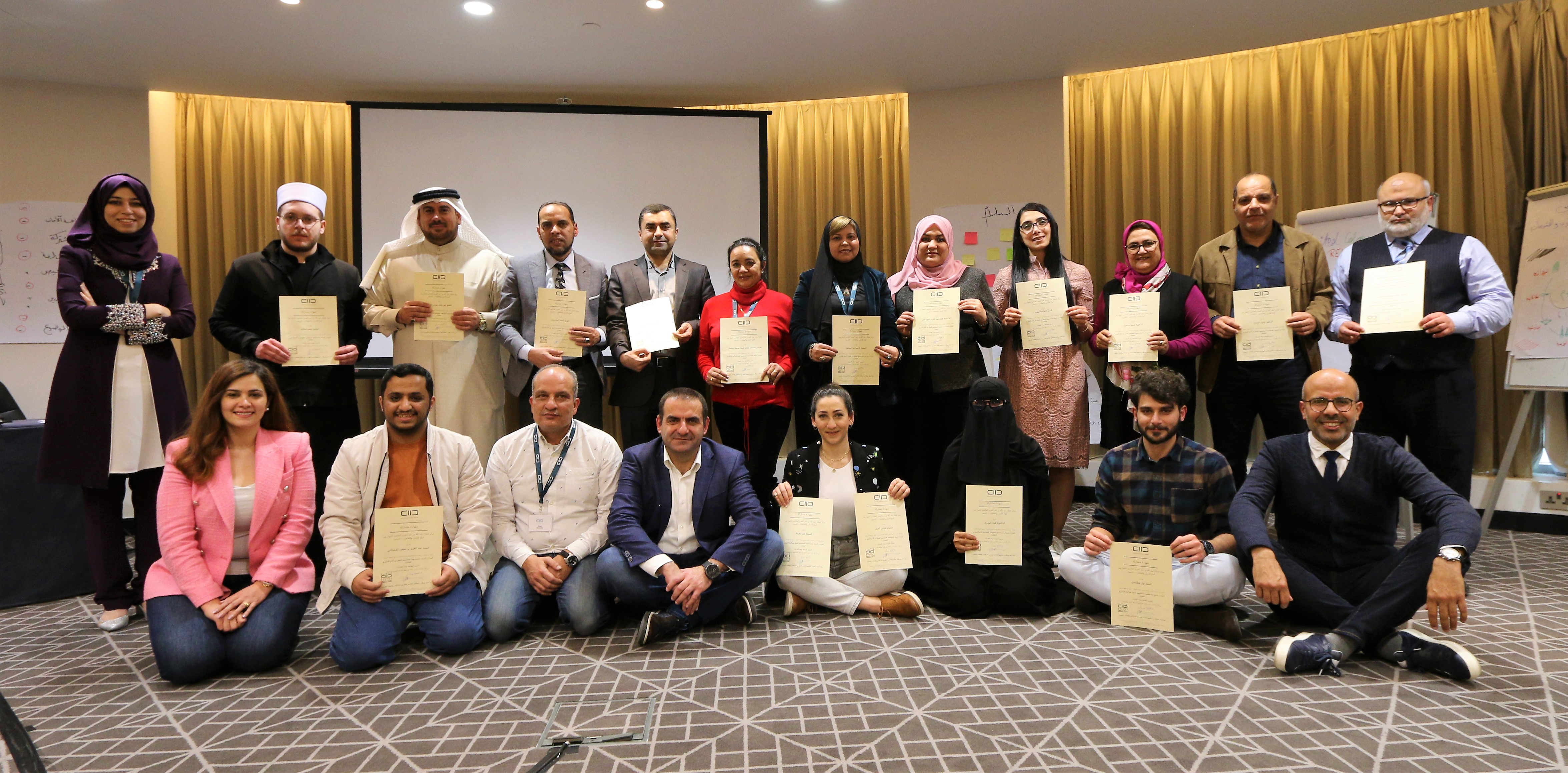 One participant from the She for Dialogue initiative discussed her views on women's qualities and capacities that make them more influential in interfaith dialogue, conflict resolution and peacebuilding. Judi Sabat, a communications associate at the United Nations Development Programme (UNDP) in Syria, argued that "there are no universal qualities or capacities that make women more effective in this arena, but rather every community has its own needs."
However, she added, "it can be said that having communication skills is key, including negotiation and facilitation skills". Sabat also highlighted that understanding the conflict dynamic is vital. As for the role of the community in including women in this field, she said that raising awareness of the role of women in peacebuilding would pave the way for more inclusion.
Raghad Al-Hamedawi, from Iraq, said that women's capacities should be "built to help them take more leading roles in negotiation and conflict resolution".

Al-Hamedawi also thinks that it is crucial for women to have hands-on experience in resolving conflicts, and acquire knowledge on the social, economic, and cultural environment in which they operate in.
However, this does not come easy for women, not just in the Arab world but also at a global scale. Sabat said that women face "socio-political and economical challenges manifested in the absence of women's representation in civil society", adding that stereotyping women and restricting them to their socially constructed gender roles remain the main reason for the limited women's participation. Sabat also believes that "the misinterpretation of religious texts often contributes to the exclusion of women from peacebuilding and conflict resolution activities". Sabat deemed women's participation in interreligious dialogue "a necessity, not a luxury".
Raghad sees women's participation as an opportunity for integrating a gender perspective into peacebuilding initiatives to make them more inclusive and sustainable. As for resolving the challenges that women face, Raghad believes that these can be partially addressed by implementing national plans for the 1325 Security Council Resolution in parallel with advocating for more women's participation in peacebuilding initiatives at the community level.
Waseem Haddad, Arab Region Senior Programme Manager stressed that KAICIID genuinely believes that women are an integral part of any interreligious dialogue and peacebuilding process and that women are essential in bringing about sustainable peace.
Haddad explained that the She for Dialogue initiative was launched to empower women in the Arab region to help them be part of promoting dialogue between communities from different religious affiliations.