KAICIID Hosts Panel on "Religious Sensitivity in Breaking News Coverage" at International Press Freedom Conference: Religious leaders and journalists explore how crisis news reporting shapes perceptions of religio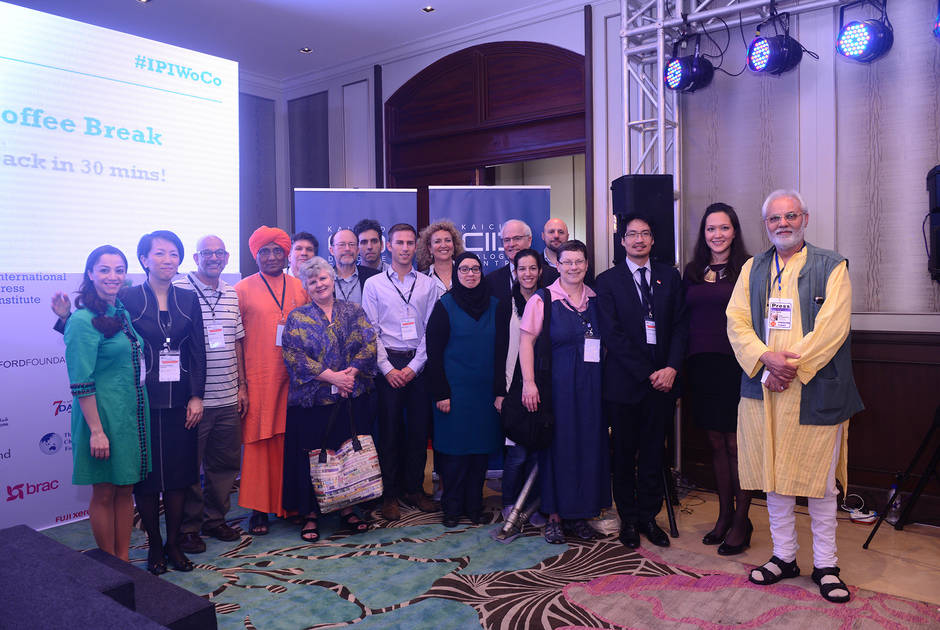 In the panel discussion "Religious Sensitivity in Breaking News Coverage", hosted by KAICIID at the International Press Institute's 2015 Annual World Congress in Yangon, Myanmar on 27 March, participants discussed how journalists can meet high ethical standards to ensure accuracy in reporting despite the contstraints of news cycle. 
During the hour-long panel discussion, religious leaders, journalists and experts working in different countries introduced diverse perspectives. The group included KAICIID Board of Directors members Swami Agnivesh and Kosho Niwano, as well as President Emeritus of World Council of Arya Samaj; Kadri Gürsel, Columnist for Milliyet and Al-Monitor; Debra Mason, Director of the Center on Religion & the Professions at the University of Missouri, USA; and Roxana Saberi, reporter for Al Jazeera America. The panel was moderated by KAICIID Programme Officer Naomi Hunt.
Swami Agnivesh said that the media's commercial concerns lead to the overrepresentation of "lunatic fringe" voices. He noted that human rights are at the heart of religion, and shared the idea that the desecration of the environment is perhaps as offensive to the Creator as any insult or caricature.
Rev. Niwano spoke about how media and religious leaders share the goals of serving people, speaking truth and supporting the weakest.
Kadri Gürsel spoke about the recent tendency of media to stereotype Islam in particular, giving the example of the recent Germanwings airplane crash in which at least one early TV report noted that the "religion of the pilot was still unknown." Gürsel spoke about the importance of classic journalistic principles (as opposed to the controversial notion of so-called "peace journalism"), and explained that journalists have an obligation only to the facts, and not to their consequences. That is, it is not their job to present a positive picture of religion, but only an accurate one.
Debra Mason cited U.S. research from 2010 that showed most Americans think coverage of religion is too sensationalized. She noted that reporting on religion requires special knowledge, just like reporting on medicine or science. Journalists should be aware of this need, and those covering religion should be provided with the necessary training.
Roxana Saberi discussed how reporters have extremely limited time to file stories or deliver television packages, but within that framework they can do their bes t— even if religion is not their area of specialization. The best way to ensure the representation of authentic voices is to have a diverse array of sources on hand. Saberi also noted that in some parts of the world, reporting on religion can have security consequences for the journalist — and for this reason press freedom guarantees are important to ensure accurate reporting. 
Discussants concluded that journalists shouldn't treat religion with care because religion is holy, but rather because religion is complicated and an important feature in many people's lives and that accurate reporting about religion doesn't require any special rules or ethics, but rather journalists should strive to uphold the voluntary ethical principles already set in many industry-created codes around the world.