KAICIID Hosts OPEC Ministers at Introductory Event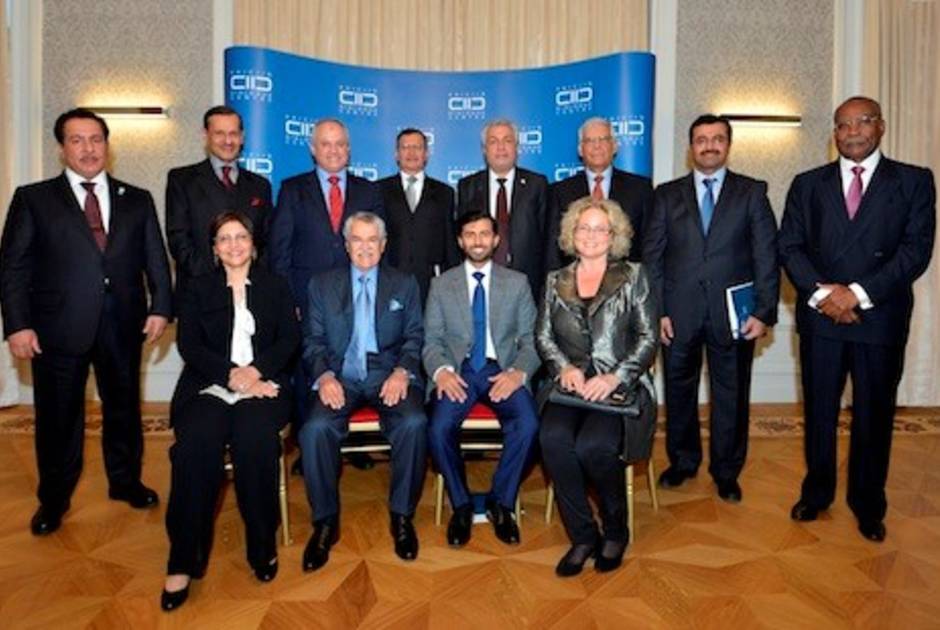 Faisal Bin Muaammar, Secretary General of the King Abdullah Bin Abdulaziz International Centre for Interreligious and Intercultural Dialogue (KAICIID), together with other KAICIID senior executives, hosted high-ranking representatives of the Organization of Petroleum Exporting Countries (OPEC) on Thursday, 30 May. The gathering, held in the heart of Vienna at the newly renovated KAICIID Headquarters, took place one day after representatives of key OPEC divisions had engaged in joint exchange with KAICIID members during the 163rd (Ordinary) OPEC meeting.
The reception, the first of many to be hosted by KAICIID for Vienna-based international organisations, was attended by OPEC Secretary General Abdalla Salem El-Badri and representatives of his office, as well as OPEC ministers and their accompanying delegations. Before the dinner, KAICIID Secretary General Bin Muaammar and his management team introduced the Dialogue Centre. The speakers gave attendees an overview of the organisation's status in Vienna, an insight into the KAICIID journey, from concept to reality, and an outline of programmes the Centre will undertake.
The evening began with a speech by Secretary General Bin Muaammar, in which he welcomed guests, extended a warm welcome to diplomatic emissaries from KAICIID's Council of Parties and emphasized the importance of a spirit of collaboration in today's society. He also highlighted the advantages of locating such an organisation in Vienna, both geographically and in terms of the stellar reputation enjoyed by Vienna amongst international organisations. The Secretary General commented that these factors will play an important role in defining the Centre's success.
OPEC, also headquartered in the Austrian capital, has been one of the most important international organisations in Vienna since it relocated therein 1965. The city thrives as a junction where diverse cultures intersect and a premium location for people from all over the world to gather and hold meaningful discussions. As the calm core of a sometimes socio-economically/politically volatile Europe, Vienna is often where solutions to conflict situations are born.
Speaking during the event, KAICIID Secretary General Bin Muaammar said, "While OPEC has been integral in making Vienna a hub for energy issues, and the UN and OSCE use Vienna as a centre for security matters, KAICIID, a new face on the scene, will enhance Vienna's credentials as a city for dialogue and a prime proponent of a culture of peace."