KAICIID, Finnish Government and Organisations Discuss Collaboration on Peacebuilding Initiatives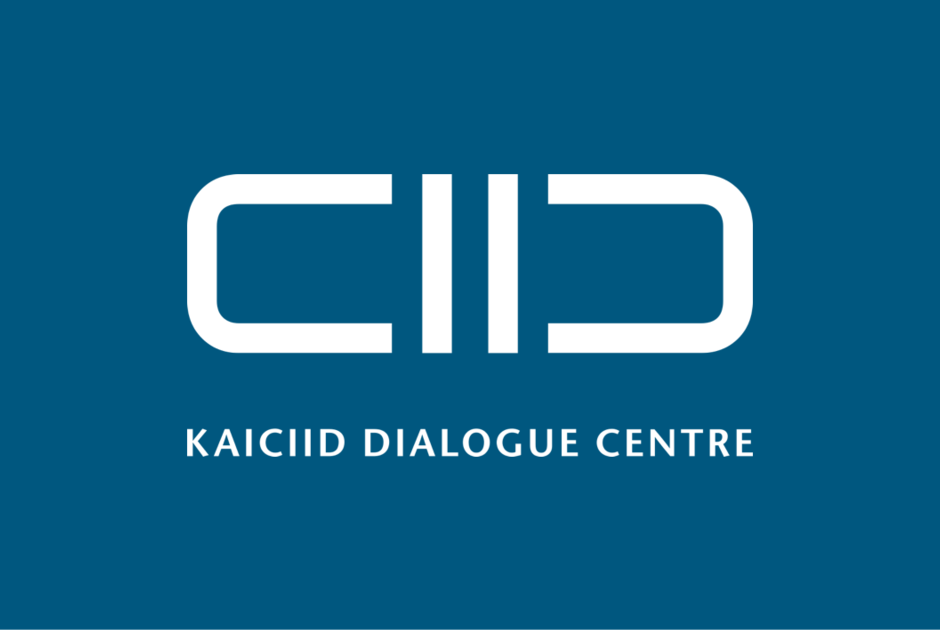 Helsinki, 17 September 2014: The Secretary General of KAICIID, Faisal Bin Muaammar travelled to Helsinki, Finland in September 2014 to strengthen ties with organisations and policy builders in the country, especially as they relate to KAICIID's peacebuilding programme.
At a lunch hosted by the Ambassador of the Kingdom of Saudi Arabia, the KAICIID SG met with former President of Finland, Nobel Peace Prize awardee and senior diplomat and peacebuilder Martti Ahtisaari. President Ahtisaari spoke in his capacity as President of CMI (Crisis Management International), as well as member of 'The Elders' (a group of global leaders who work together for world peace), and member of the ECFR (European Council Foreign Relations). He explained the contacts between CMI and the African Union (with whom KAICIID have a Memorandum of Understanding) in the area of peace mediation, the links with ECCAS (Economic Community of Central African States), and CMI engagement in promoting dialogue in South Sudan and Yemen.
The KAICIID SG also met with the Minister for International Cooperation of Finland. During the meeting, they exchanged views about the situation in the Middle East and in other areas of the world, and the manipulation of religions for violent ends. Both agreed that a military solution to conflict is not a sustainable solution, and agreed on the need for dialogue and reconciliation.
During his visit, the KAICIID SG also met with senior representatives from the Ministry for Foreign Affairs of Finland, the Ambassador of KAICIID Founding Member Country Spain to Finland, as well as with the President of FOKUS (Forum for Culture and Religion) and with the President of Islamic Council of Finland.
FOKUS is seeking to conduct training for Imams in Finland, in association with the Islamic Council of Finland, as a result of a joint survey of the Muslim community in Finland where training of Imams was identified as a major need by the respondents. The project was commenced in 2011.
The KAICIID delegation, which included Advisors to the Secretary General, Mohammed Abu-Nimer and Alvaro Albacete, also met with Finn Church Aid (FCA) to discuss cooperation on peacebuilding initiatives. FCA participated in KAICIID's consultation meeting on Central African Republic in May 2014, and as a result of that meeting both institutions have collaborated together in the implementation of the initiatives adopted.
KAICIID and FCA also explored the possibility of partnership on the Peace Network of Religious and Traditional leaders which was launched in 2013.