The KAICIID Fellows Programme Brought Interreligious Dialogue Training to Latin America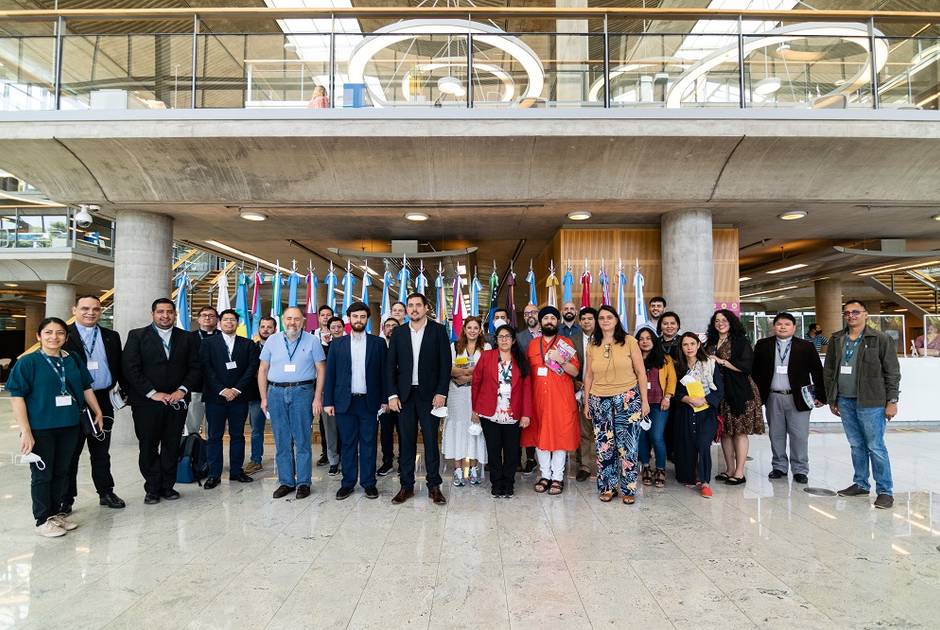 The International Dialogue Centre (KAICIID) concluded its first ever Latin American Fellows training this week in Buenos Aires, kicking off a one-year intensive programme which will equip educators, faith leaders and dialogue practitioners from the region with advanced skills in interreligious and intercultural dialogue.
Welcoming 21 participants from 12 countries, the first Latin American Fellows cohort brings a unique religious diversity, not always seen in the region.  According to Pew Research nearly 69 per cent of Latin Americans identify as Catholic. The Fellows, however, represent 5 religions including Christianity, Islam, Judaism, Sikhism and Mayan.
During the first training, Fellows had the chance to dive into their interreligious dialogue education not only in the classroom, but also through visits to key houses of worship and cultural sites in Buenos Aires, including Metropolitan Cathedral, Orthodox Church of Antioquia, King Fahd Islamic Cultural Center, Anglican Cathedral of St. John the Baptist, Liberty Temple , Casa de Gobierno and Teatro Colón.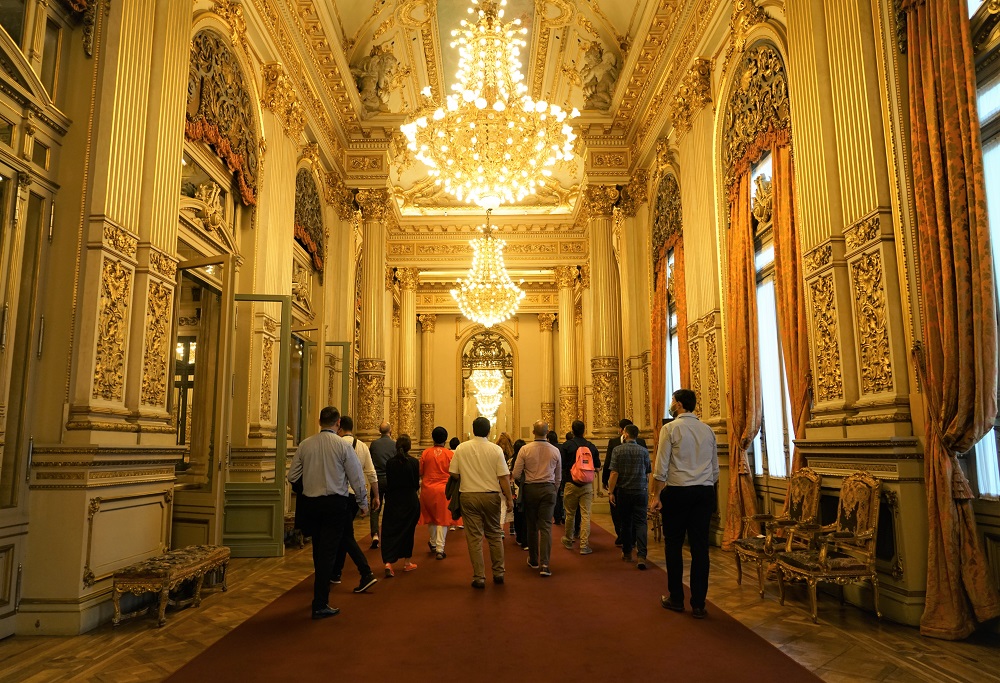 Partners for Peace and Dialogue
Religions for Peace, the world's largest coalition of religious leaders working for peace and religious cooperation, was a critical partner in implementing the KAICIID Fellows programme in the region.
"The collaboration between the two organizations was something natural," said Elias Szczytnicki, Regional Secretary General of Religions for Peace in Latin America and the Caribbean.
"We are thrilled we were able to encourage high-level people committed to this issue to participate [in the Fellows programme], as well as to contribute our knowledge of the situation in the region. That way the programme is implemented, not as a closed package that is facilitated externally, but from a local context, with an understanding of regional needs, which ultimately drives the success of the programme."
An Expert Regional Perspective
It is that added regional perspective that many of the participants are eager to get during their interreligious dialogue trainings, in order to support their planned initiatives during the programme.
For example, Joel Kapplan, a teacher at the Scholem Aleichem High School in Argentina and a member of the Federation of Jewish Youth of Latin America, hopes the Fellows programme will help him reach out to local teenagers, supporting them to have a "path of education in diversity in dialogue with the others, which can be very beneficial to society".
Catholic priest, Raul Frega, from Cordoba, Argentina, hopes his time in the programme will help him better highlight the importance of diversity and the beauty of different religious traditions. Recognizing Latin America's predominate Catholic demographic, Frega has developed a prayer and dialogue programme for Catholics and Pentecostals. He has also partnered with the Jewish community on shared celebrations of holidays such as Hanukkah and Christmas.
Frega explains that his community dialogue initiatives often have social justice or humanitarian aspects as well. For example, after COVID-19 hit Latin America, Frega gathered Catholics, Evangelicals and members of the Jewish community to support Senegalese immigrants (mainly Muslims) who worked as street vendors and were particularly marginalised during the quarantine and isolation periods.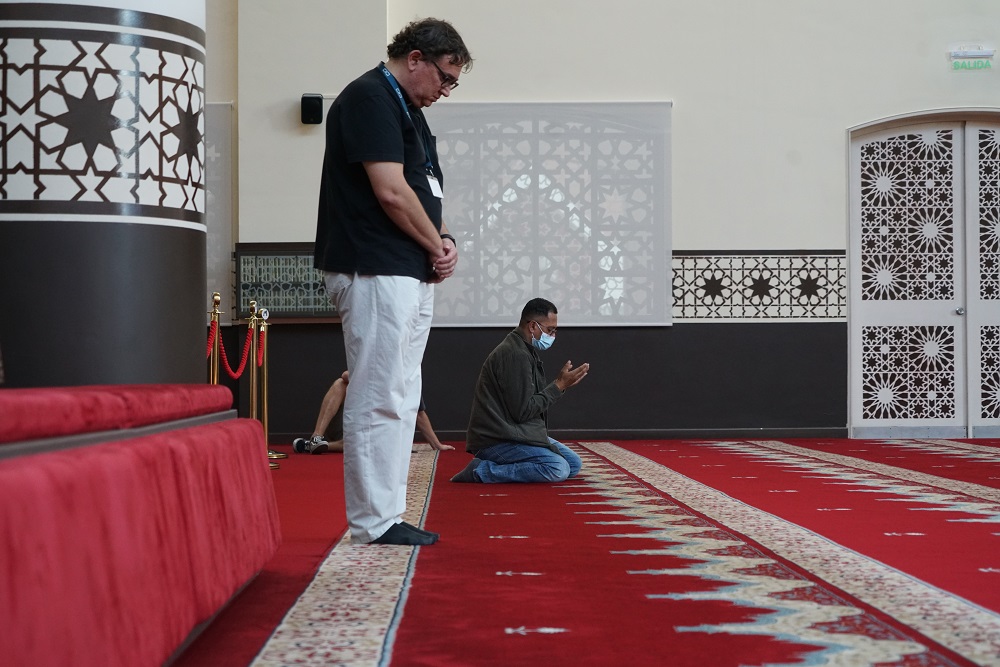 Beantpal Singh Khalsa, a university professor, teaches meditation and mindfulness at various universities in Mexico. As a member of Latin America's Sikh community, Khalsa believes, "it is very important for religious minorities to maintain openness, to be willing to receive questions and understand them with intelligence and compassion."
The programme is, in his opinion, a real opportunity in Latin America, where there may be difficulties or even fear of other lesser-known religions. However, it is only out of pure ignorance, there is no explicit rejection or open hate speech towards us," he adds.
One of Beantpal's main projects is the development of a podcast which interviews members of majority and minority religions. Podcast participants are encouraged to discuss their vision of God and the way they live their spiritual life, despite the challenges of living in Latin America.
Although Beantpal hopes that the KAICIID training will help him expand this project, he is also eager to delve into the role of interreligious dialogue in furthering development goals, addressing environmental concerns and water scarcity in his hometown of Monterrey, Mexico.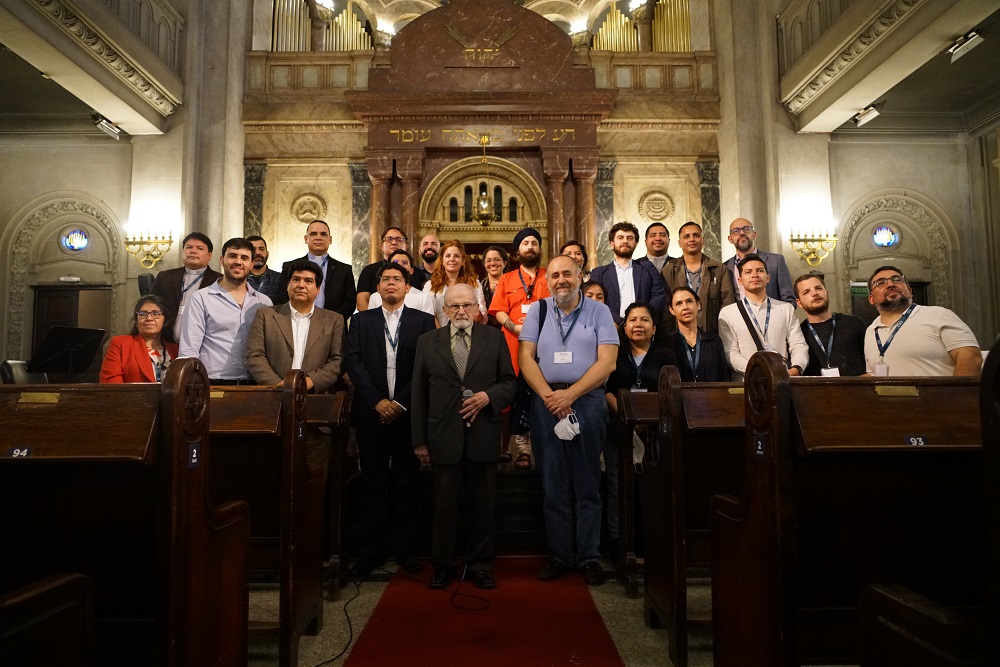 tags: