KAICIID Experts' Meeting Highlights Importance of Religious Heritage Sites in Education, Understanding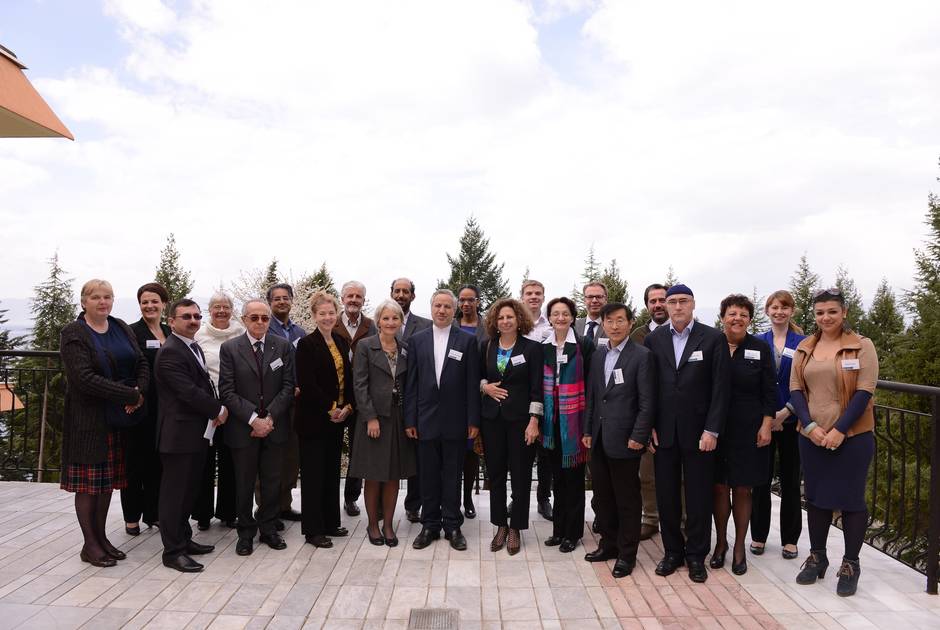 6 April 2014: KAICIID convened a meeting of experts on sacred sites and heritage education from the Balkans, Europe, the Middle East and beyond in Ohrid, Former Yugoslav Republic of Macedonia from 3 to 6 April 2014. The meeting served as field survey of best practices and current initiatives which could support future work to enhance the understanding of sacred heritage sites and their role in education, dialogue and reconciliation.
Members of the KAICIID Board, Dr. Hamad Al-Majed and Dr. Seyyed Mohajerani, also participated substantively as religious leaders and experts.
Protection and respect for the sacred character of these sites are highlighted in KAICIID's Establishment Agreement. This mission embraces the understanding of sacred sites and, through them, the understanding of our faiths, cultures and history.
 
Symbols of The Sacred
Religious heritage sites are symbols of the sacred, as well as points of direct experience. This significance gives them the potential to advance education, dialogue, peacebuilding and social cohesion. Integrative approaches were recommended, inclusive of groups such as diverse religious leaders and faith communities, educators and students, experts and policymakers. The preservation of the sacred character of both natural and cultural sites requires the combined efforts of many groups.
Speaking after the meeting, Christian Manhart, Chief of the Section of Museums and Creativity at UNESCO-Paris said: Sacred sites can divide people, but can also be a powerful instrument for mutual understanding, dialogue of communities, social cohesion, reconciliation and peace building."
The experts' meeting was held in tandem with the Annual Conference of the European Association of History Educators (EUROCLIO) in Ohrid from 31 March to 6 April, which was focused on Education through and about shared cultural heritage. The KAICIID meeting concluded with a dialogue with educators on the topic "How can we understand sacred sites?"
 
Cultural and Religious Heritage
The Former Yugoslav Republic of Macedonia is rich in cultural and religious diversity. Ohrid and Lake Ohrid were accepted as Cultural and Natural World Heritage Sites by UNESCO in 1979 and 1980. The town of Ohrid is one of the oldest human settlements in Europe, and Lake Ohrid is ringed with sites of religious significance including monasteries and churches.
The event's location in Ohrid supported the programme's and included visits to local sites and occasions for dialogue on issues related to sacred spaces, their uses and misuses, their potential for inclusion and reconciliation, and the role history and heritage education play.
 
Background
EUROCLIO, the European Association of History Educators, was established in 1992 at the request of the Council of Europe to build bridges between history education professionals from all parts of the then recently reunited Europe. A partner of KAICIID's work in education since 2013, EUROCLIO started as an umbrella organisation gathering 14 Associations from 14 predominantly Western countries and grew to become a far-reaching network of 44 member Associations and 15 associated members from 52 countries 20 years later.
EUROCLIO supports the development of responsible and innovative history, citizenship and heritage education by promoting critical thinking, multi-perspectivity, mutual respect, and the inclusion of controversial issues.