KAICIID Convenes Meeting of Experts in Peace Mapping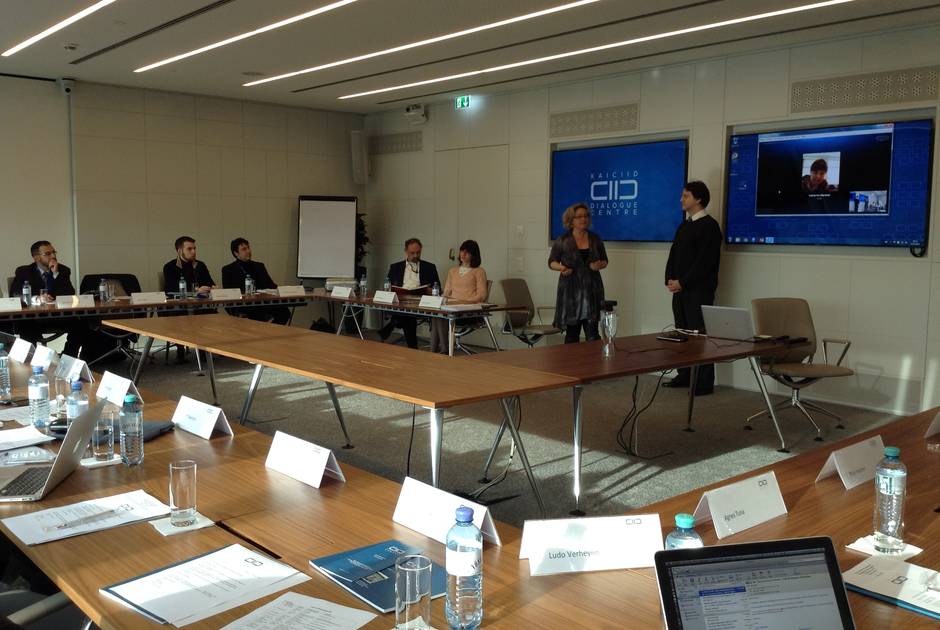 Through its Peace Mapping Project, KAICIID is creating awareness of the value of dialogue in transforming conflicts and addressing global challenges. (Image of Global land and undersea elevation from the National Geophysical Data Center, reproduced here via Wikimedia Commons)
International experts in the gathering, analysis and dissemination of data in peacebuilding, conflict resolution and interreligious dialogue met at the KAICIID Headquarters in Vienna, Austria.
 The one-day consultative meeting, organized by the KAICIID Research Department, formed part of the KAICIID Peace Mapping Project, which includes a planned database on interreligious dialogue. The Peace Mapping Project aims to collate and collect data on vulnerability indices amongst populations, and on interreligious dialogue activities. Vulnerability indicators measure exposure and sensitivity to a range of factors, from armament to water scarcity. These indicators will be mapped alongside interreligious dialogue initiatives.
The Peace Mapping Project forms part of KAICIID's focus on capacity-building amongst organisations working in the field of interreligious and intercultural dialogue as well as its aim of contributing to the scientific analysis of dialogue activities around the world.
Remarking on the outcomes of the project, KAICIID Director of Research Patrice Brodeur said, "The data collected by KAICIID as well as other institutions active in the field will considerably further our own work in promoting interreligious and intercultural dialogue. It will also be a valuable resource for researchers and academic experts working in this field, as well as policymakers seeking data on these sensitive issues."
The Peace Mapping Project will culminate in an interactive exhibition and website.
"We hope that the exhibition and the online tools will help disseminate information on interreligious dialogue, and stimulate debate on the relationship between dialogue and a diverse range of factors. It is our hope that our work can be a useful tool also for educators, and for creating awareness of the value of dialogue in transforming conflicts and addressing global challenges," said Brodeur.