KAICIID Celebrates 8 Years of Dialogue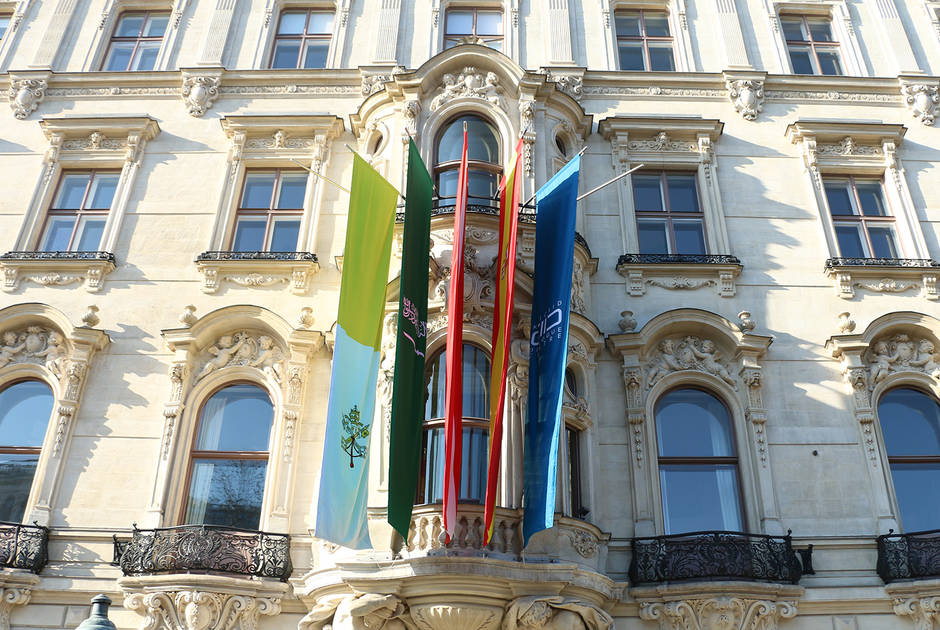 Eight years ago, the International Dialogue Centre was founded by the Council of Parties: Saudi Arabia, Spain, Austria, and the Holy See as a founding observer. Since its inception, the Centre has been driven by a unique collaborative approach between its founding member states and its Board of religious leaders. Its unique structure enables it to convene religious leaders and policymakers for sustainable solutions to global challenges. Secretary General Faisal Bin Muaammar marks this occasion with special remarks, which you can watch here.  
Below, we look back at some of our most significant highlights over the years.
2012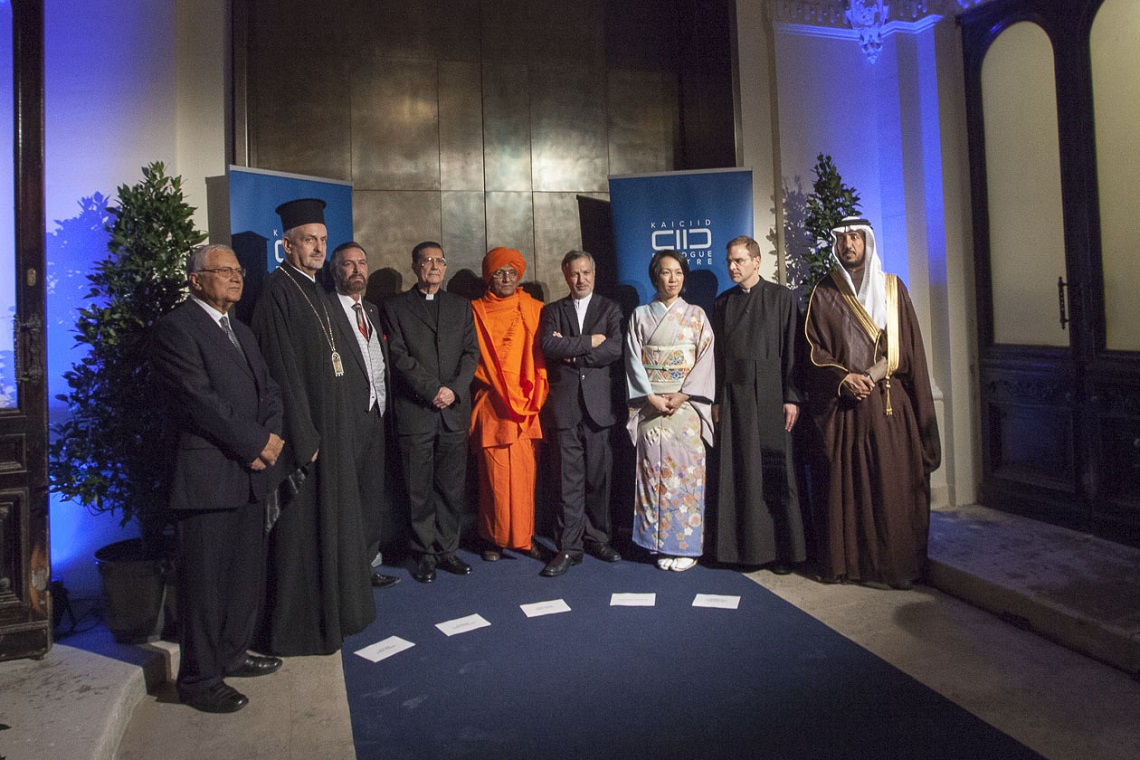 Founded to enable and encourage dialogue amongst followers of different religions and cultures around the world, KAICIID was formally opened on 26 November 2012.
2013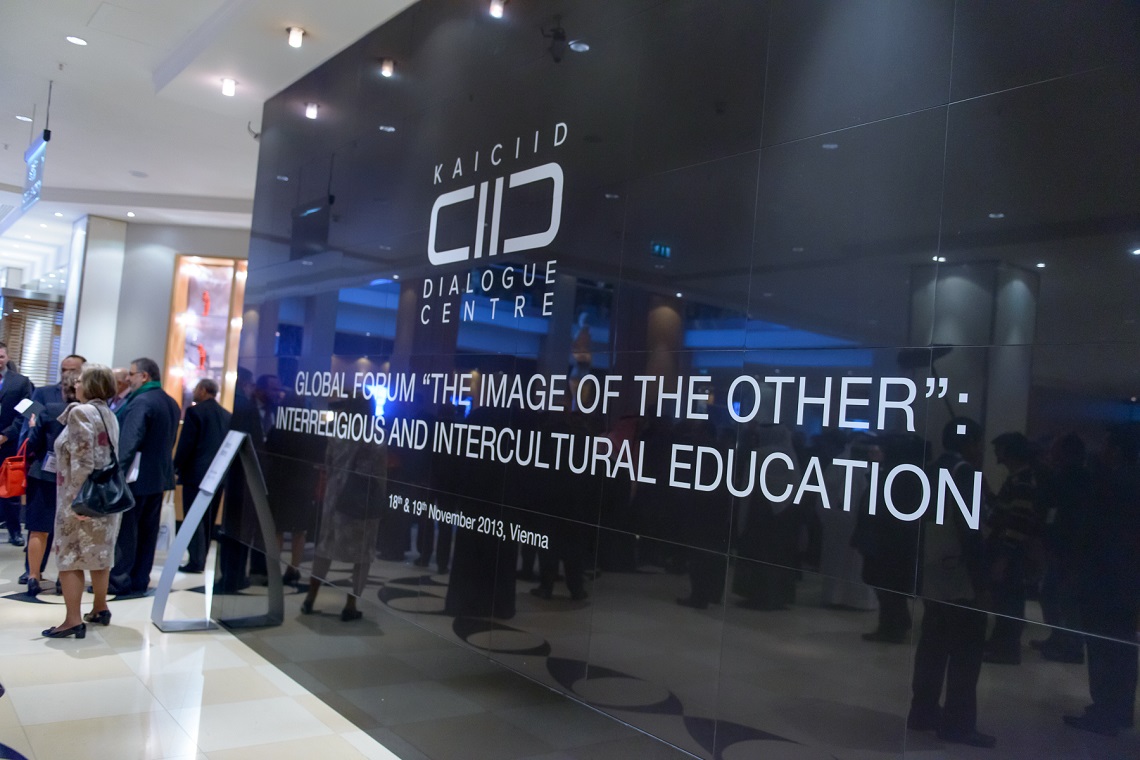 "The Image of the Other" was a culmination of four regional conferences on education, bringing together policymakers, civil society and religious leaders in Vienna, Austria, to discuss how to make global education possible for young people everywhere, so they may more accurately understand and depict people of other religions and cultures. As a result, several partnership agreements were signed between KAICIID and organizations with similar goals, including a memorandum of understanding with the World Organization of the Scout Movement.
2014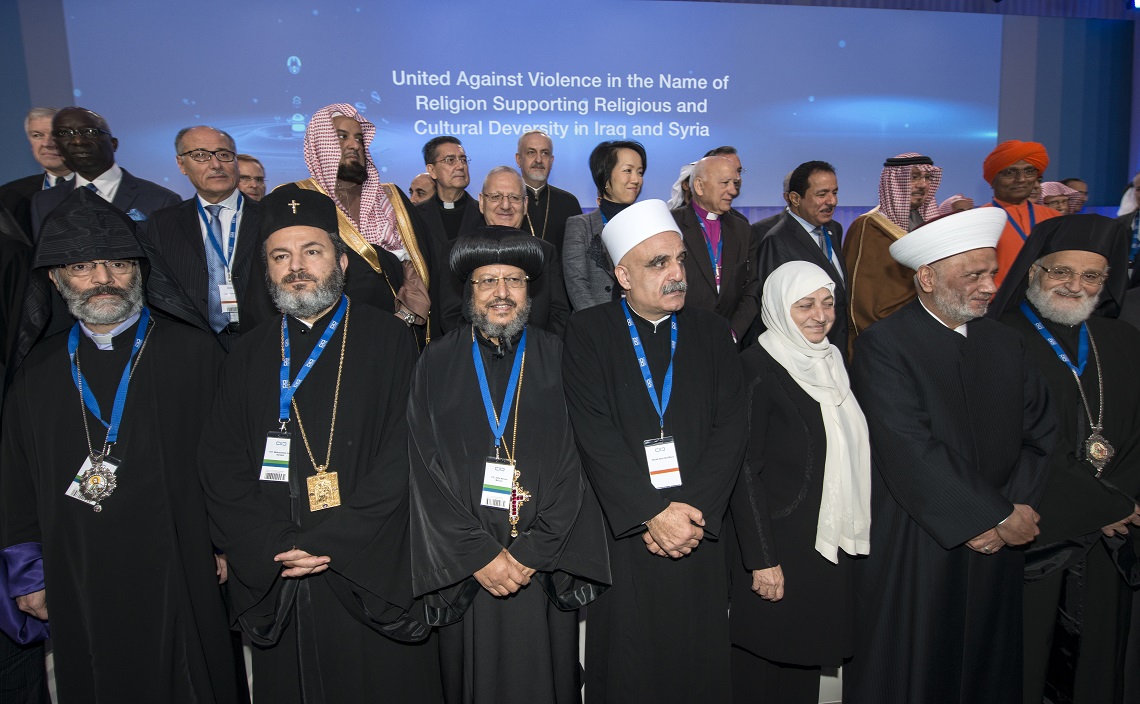 In an unprecedented demonstration of multi-religious solidarity, leaders of Christian, Muslim and other religious communities from Iraq, Syria and the larger Middle East region came together and denounced, with one voice, all violence in the name of religion, and called on the international community to protect religious and cultural diversity in Iraq and Syria. The conference resulted in a list of recommendations to mitigate violence in the name of religion, summarized in the Vienna Declaration.
2015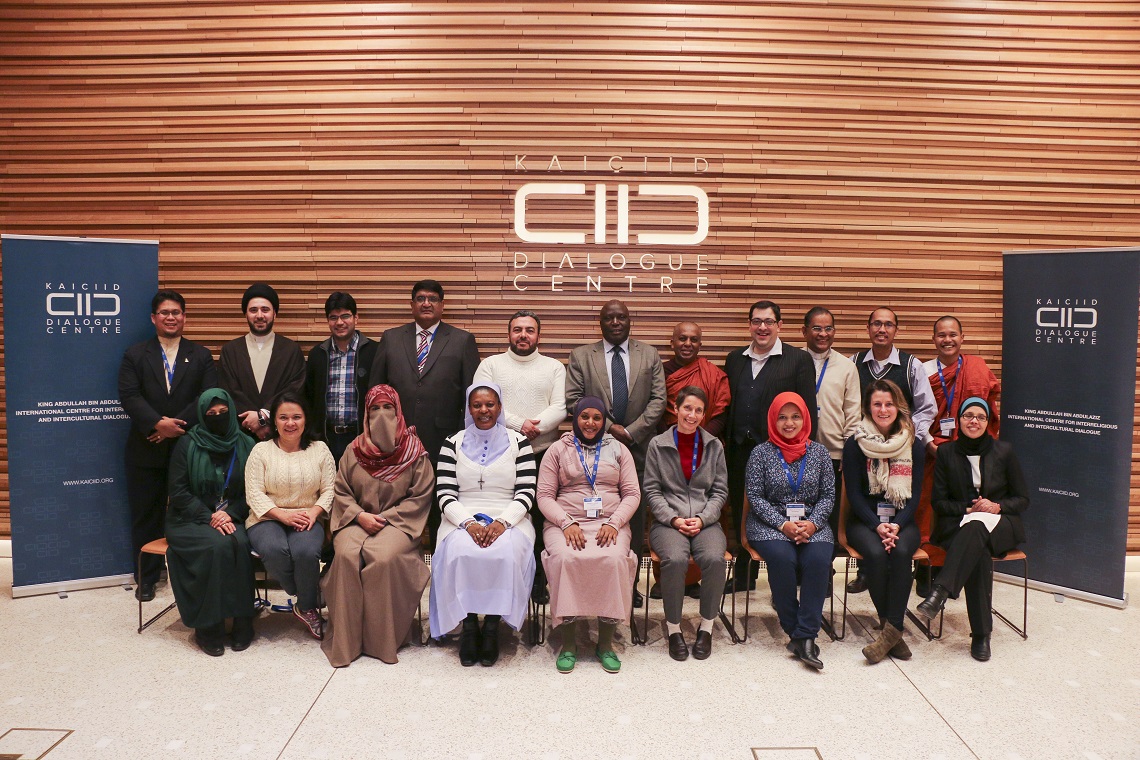 The KAICIID International Fellows Programme brings together leaders and educators from Buddhist, Christian, Hindu, Jewish, Muslim and other religious backgrounds from around the world for training in interreligious peacebuilding, dialogue facilitation, intercultural communication and promoting social cohesion by KAICIID experts. It started in 2015 with its first international cohort, and since then has expanded to include regional cohorts as well. Today, 276 KAICIID Fellows have successfully completed the programme and are part of the ever growing KAICIID Fellows Network. They have implemented over 250 initiatives and impacted 15000 people directly. In 2020, 92 more Fellows are expected to graduate from the programme and join the KAICIID Fellows Alumni Network.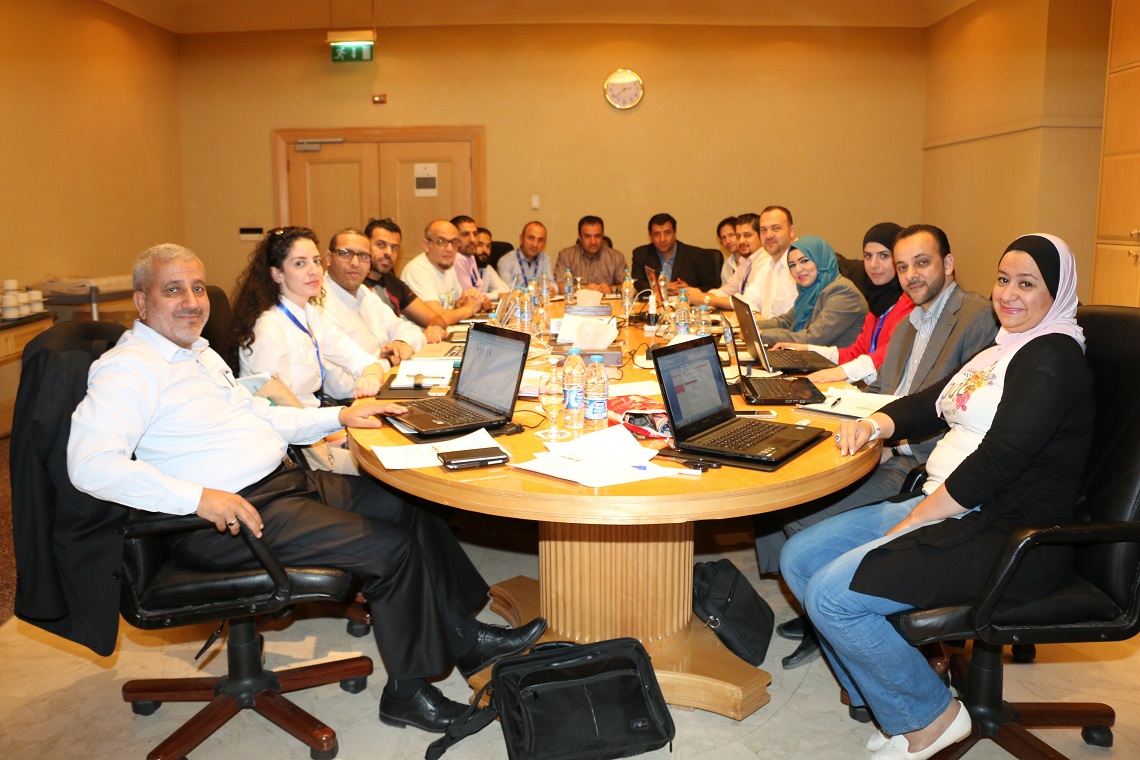 As part of the Vienna Declaration recommendations, KAICIID implemented the training programme 'Social Media as a Space for Dialogue', gathering around 651 young religious leaders, dialogue practitioners and representatives from different religious communities in the Arab region to learn how to use social media platforms as spaces for dialogue and how to conduct successful online campaigns that call for peaceful coexistence and promoting common citizenship through the promotion of interreligious and intercultural dialogue. This programme has continued through the implementation of various local initiatives (social media campaigns) in the Arab Region as well as an initiative with UNDP in Tunisia.
The programme was launched in 2015 in Jordan and continued in a series of trainings in Erbil, Beirut, Riyadh, Cairo, Tunisia, and Amman. To this day, 651 people have been trained and 20 online campaigns have been launched in 10 focus countries in the region.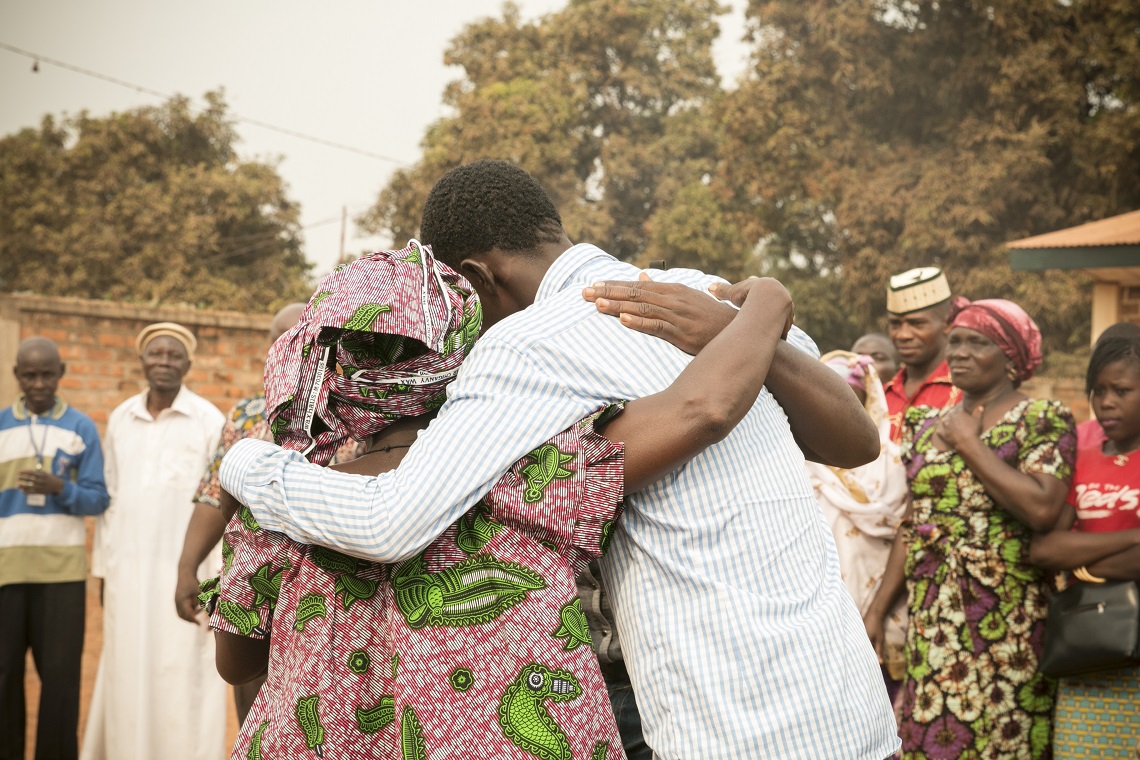 The Bangui Forum on National Reconciliation conference was organized in May 2015 by the transition government that led to the adoption of the Republican Pact for Peace and Reconciliation.
In October 2015, the UN Security Council called "upon the international community to continue to support the CAR by addressing critical priorities articulated by Central Africans during the Bangui Forum on National Reconciliation" and "commended the joint action of religious leaders in the CAR in pursuing intercommunal peace."
Since then, KAICIID has been supporting the establishment of operational and sustainable mechanisms to strengthen the capacity of religious leaders and other change agents to prevent violence and engage in interreligious and intercultural dialogue for reconciliation and prevention of violence.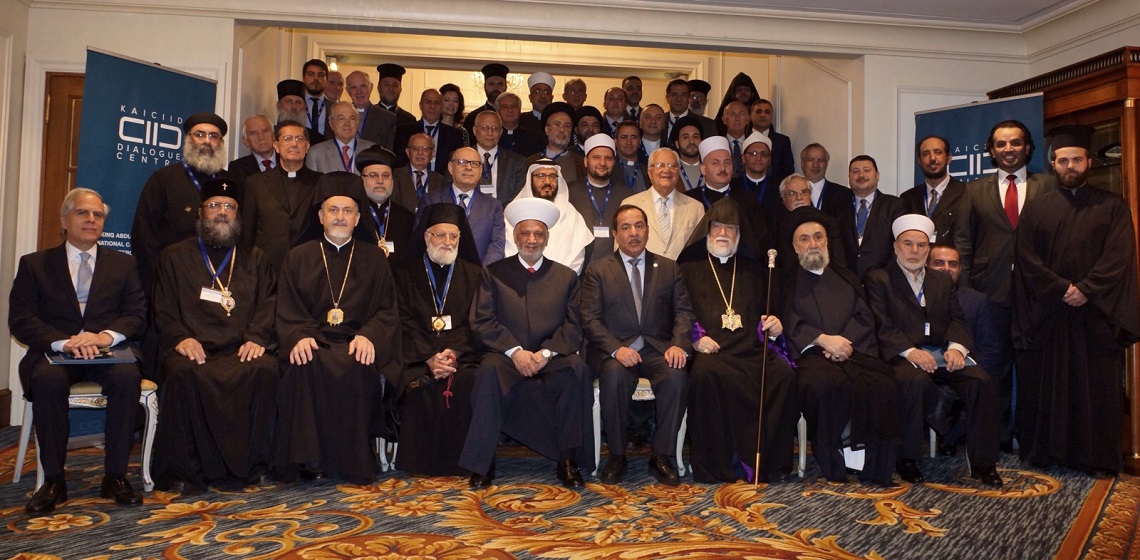 High level Christian and Muslim religious leaders from the Middle East met in Athens on 3 September 2015 and endorsed the "Athens Declaration: United Against Violence in the Name of Religion - Supporting the Citizenship Rights of Christians, Muslims and Other Religious and Ethnic Groups  in the Middle East".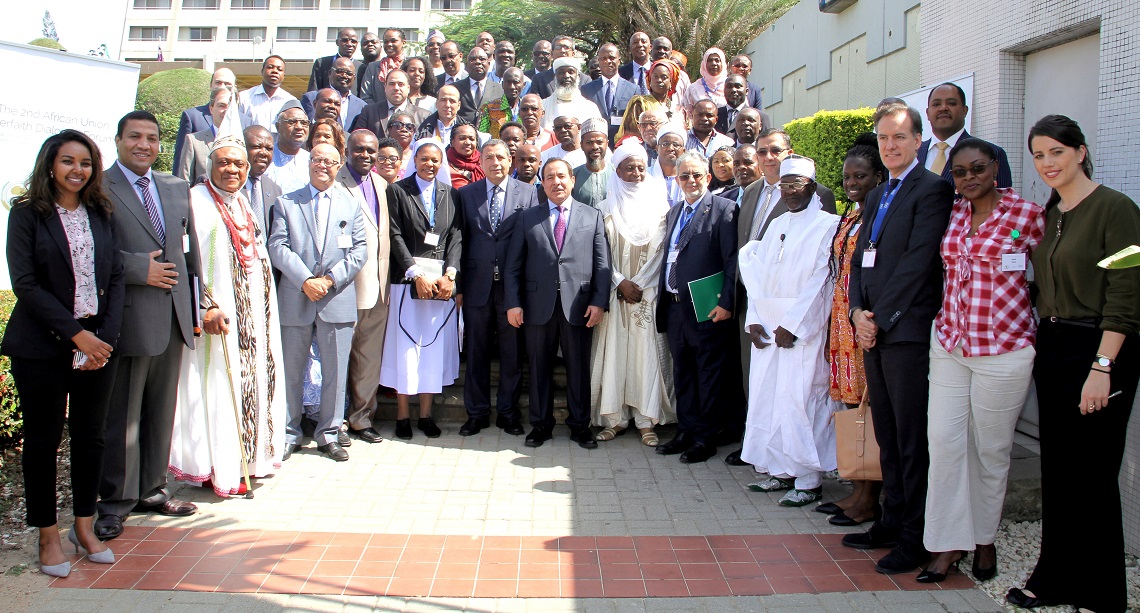 Under the KAICIID-AU Memorandum of Understanding, the African Union Interfaith Dialogue Forum (IFDF) was reinvigorated as a platform to incorporate the voices and concerns of religious communities into continental policymaking, and to enable the work of the AU to have a greater impact through implementation and collaboration with religious actors.
2016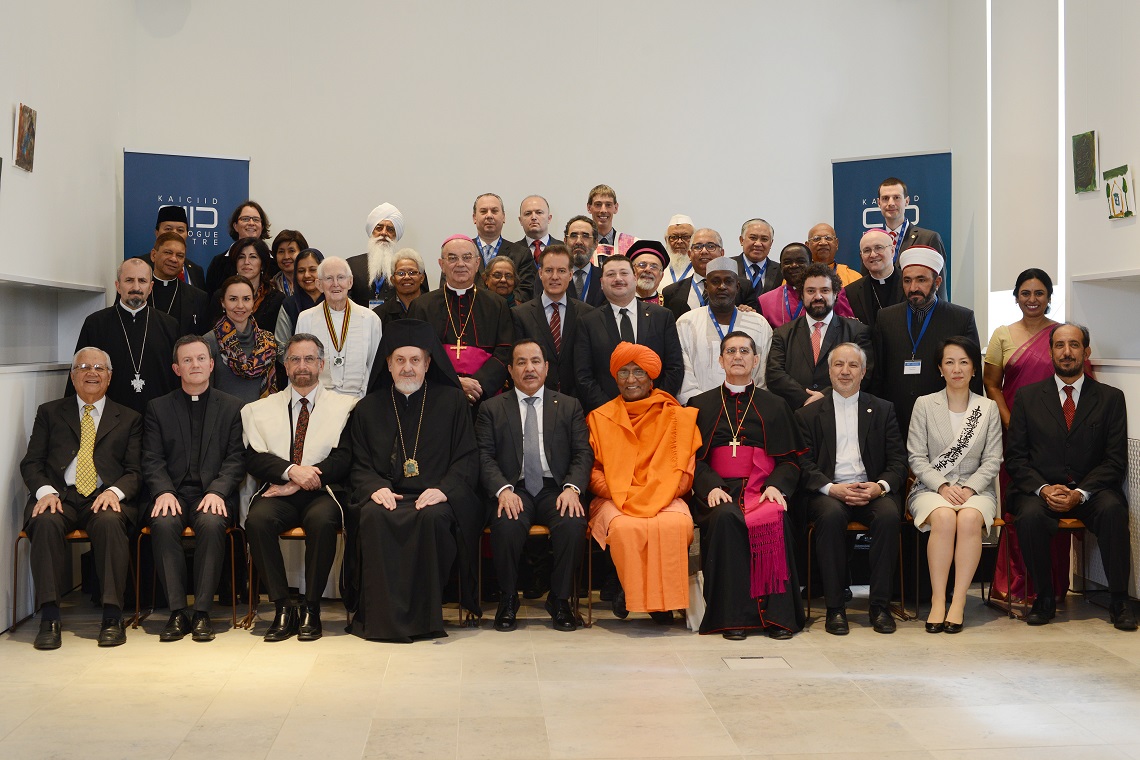 On 11 April 2016, KAICIID convened the first meeting of its Advisory Forum: a consultative body that can convene up to 100 members from world religions, religious organizations, and cultural institutions.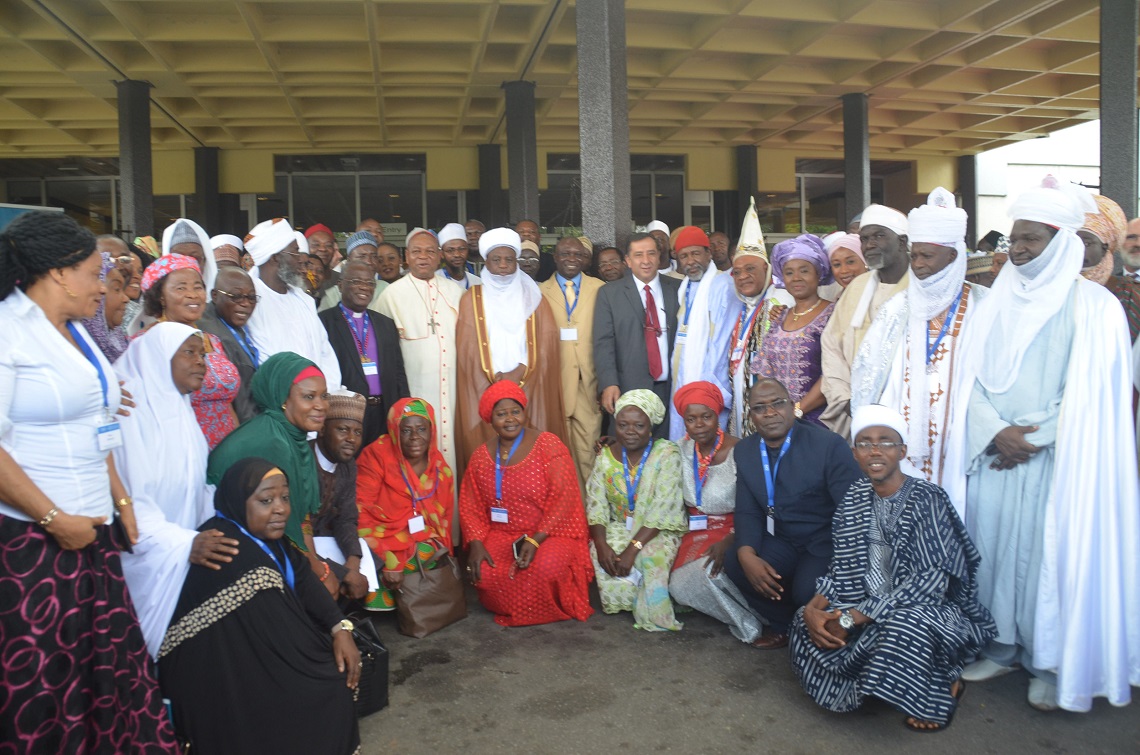 KAICIID and its partners hosted the first interreligious conference of the "Coordinate to Achieve" process, which provided room for Muslim and Christian intrareligious dialogue as well as interreligious dialogue across religious and ethnic divides in Nigeria. This first conference was a basis for KAICIID's programmatic engagement in interreligious dialogue in the country and kicked off the creation of the Interfaith Dialogue Forum for Peace (IDFP).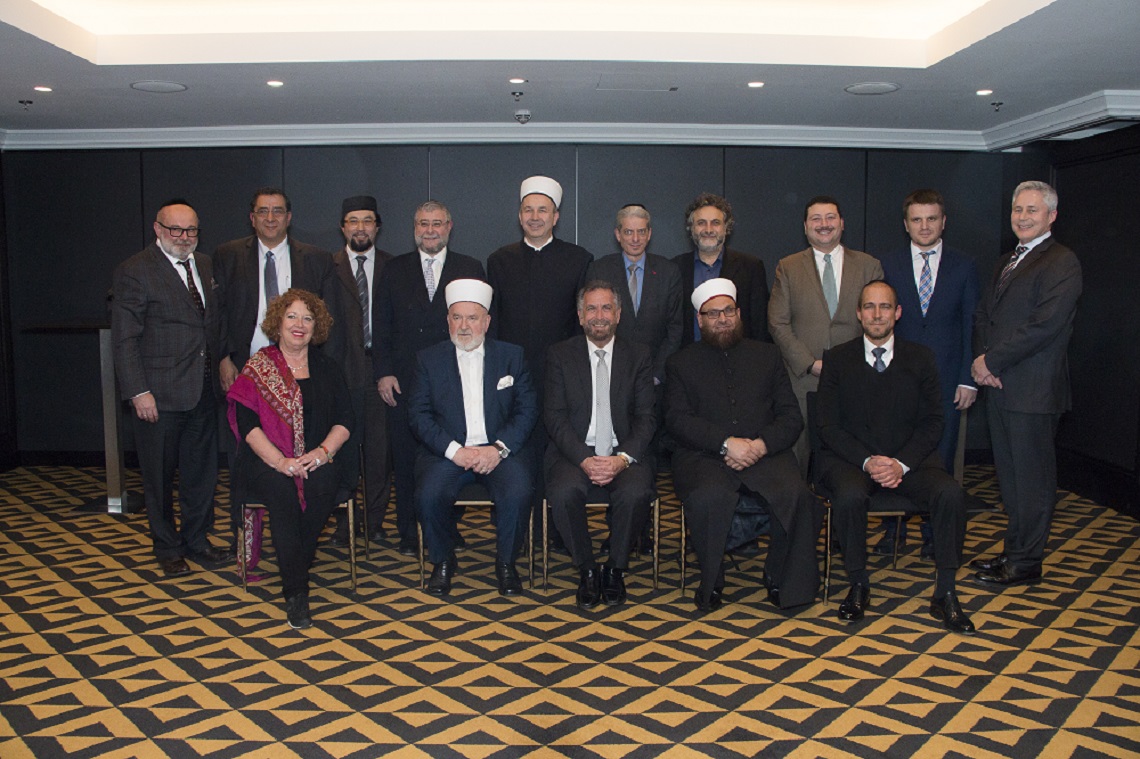 Having met informally since 2016, the Muslim Jewish Leadership Forum was registered in 2018 and has since expanded to include some 40 members from 24 countries who have convened in Amsterdam, Matera and Palermo.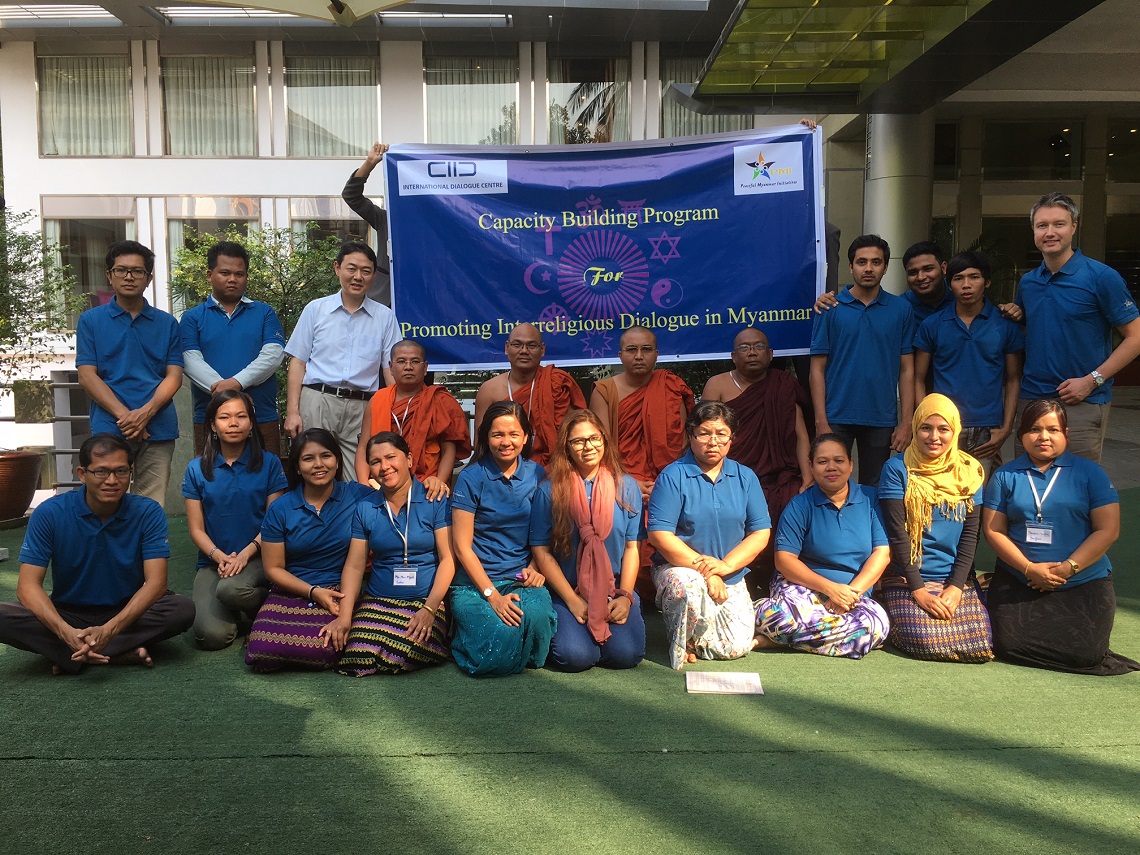 In 2016, we established the Peaceful Myanmar Initiative, a network for peace & interreligious dialogue in Myanmar, which has become one of the largest and most inclusive interreligious networks in the country, organizing high-impact activities, such as its work through the Interreligious Dialogue Training Centre, which is the first of its kind in Myanmar; the Centre provides skills in religious literacy, countering hate speech and preventing conflict through social media.
2017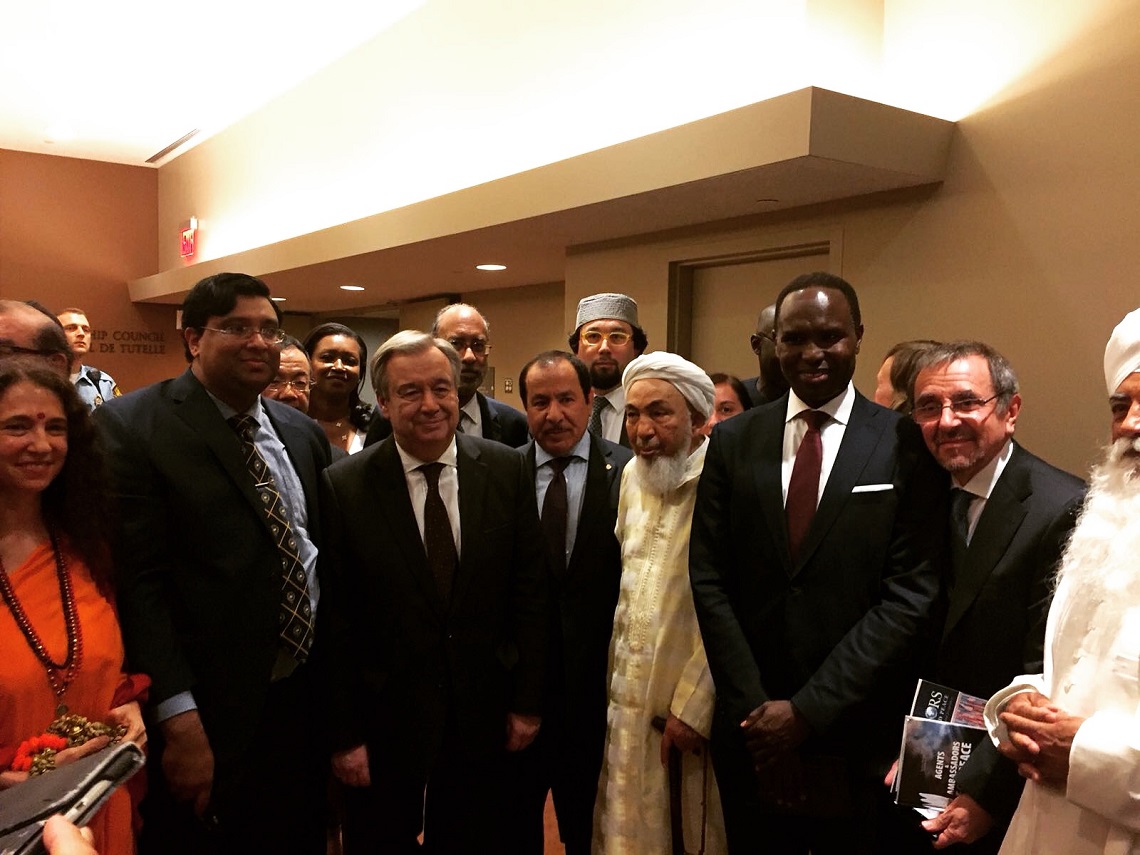 The Plan of Action for Religious Leaders and Actors to Prevent and Counter Incitement to Violence that Could Lead to Atrocity Crimes was launched by the UN Secretary-General António Guterres at the United Nations Headquarters in New York.
The Plan of Action was developed over two years of intensive consultations at the global and regional levels organized by the United Nations Office on Genocide Prevention and the Responsibility to Protect, with the support of KAICIID, the World Council of Churches, and the Network for Religious and Traditional Peacemakers.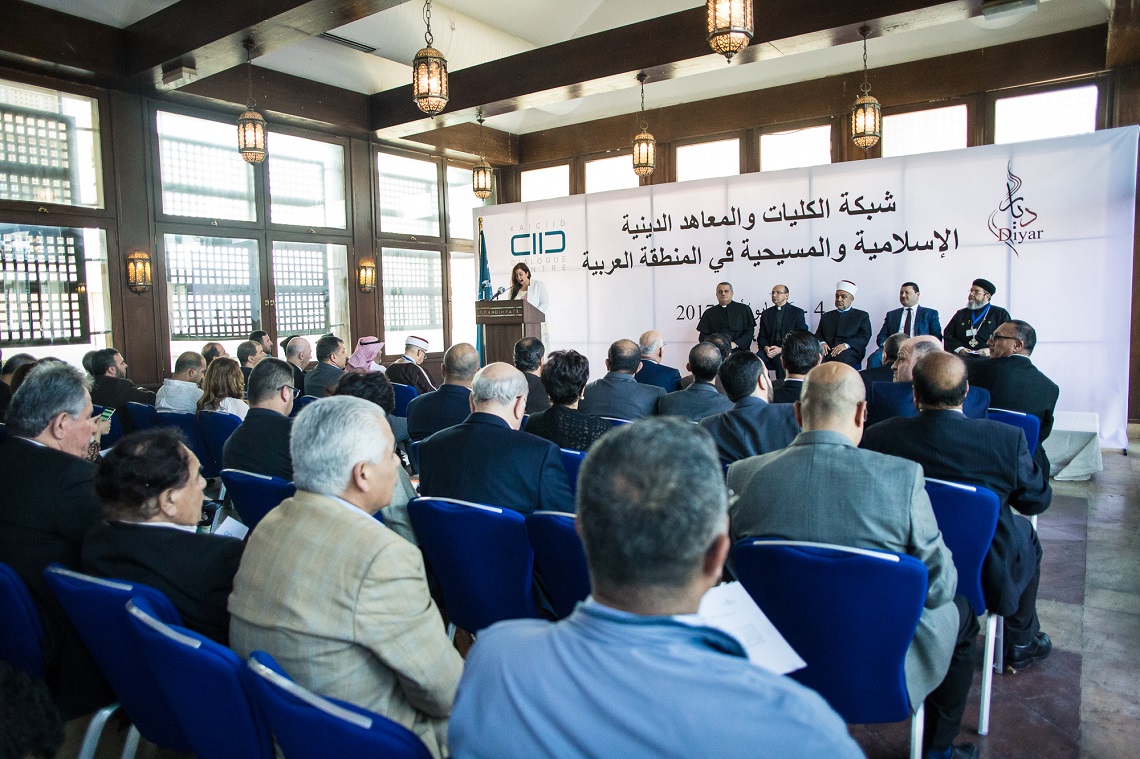 In cooperation with Diyar Consortium, KAICIID launched a Network– the first of its kind in the Arab region, of Muslim and Christian Religious faculties. The Network includes 25 Christian and Muslims faculties where they work together to develop a joint academic curricula and educational material that promote values of common citizenship and peaceful coexistence. The members of the Network also aim to train and equip students and teachers with necessary skills and knowledge to promote interreligious dialogue and educate future religious leaders on peacebuilding, common citizenship and enhancing social cohesion through interreligious dialogue. Through the Network activities different religious faculties and institutes will be encouraged to exchange experiences and build an educational environment conducive to religious diversity in these institutions.
The People Seeking Refuge Programme seeks to improve participation in European society for people seeking refuge, seeing integration as an opportunity for coordinated interreligious cooperation.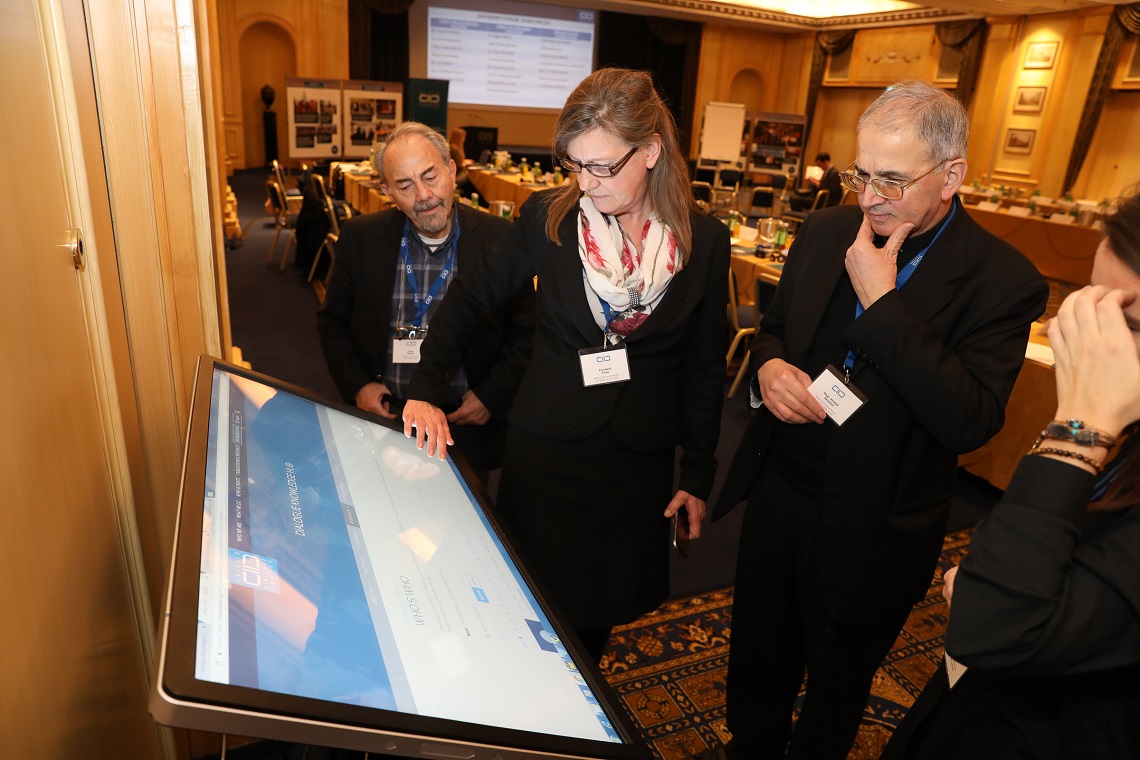 The Dialogue Knowledge Hub is a user-focused virtual platform that serves anyone working or interested in interreligious dialogue (IRD) around the world. Its services are primarily informative and educational. Some of the learning tools it offers are the Peace Map, Online Course on IRD, Who's Who Database, and more.
KAICIID, through its Dialogue Knowledge Hub, introduced a blended learning approach to its training programmes by combining face-to-face training workshops with facilitated and self-paced online courses and thematic webinars.
2018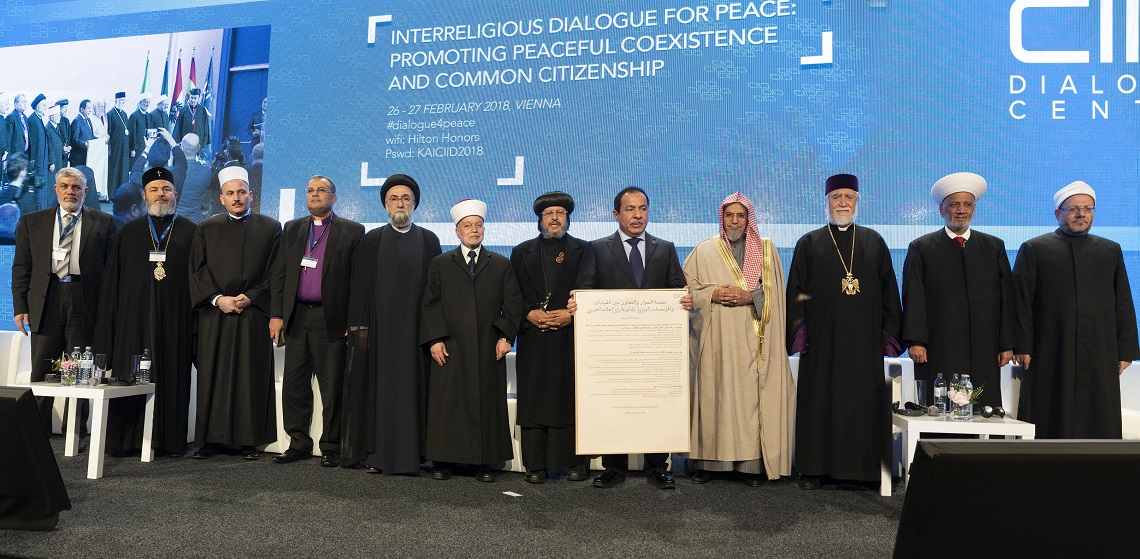 KAICIID launched the Interreligious Platform for Dialogue and Cooperation, the first official interreligious body established by diverse religious leaders in the Arab region to pursue a jointly agreed strategy and concrete goals, implemented through a joint action plan by its members. The Platform's membership is an inclusive group of religious leaders and religious organizations in the Arab world. Their collaboration and exchange at the grassroots level aims to enhance social cohesion and to promote peaceful coexistence and common citizenship.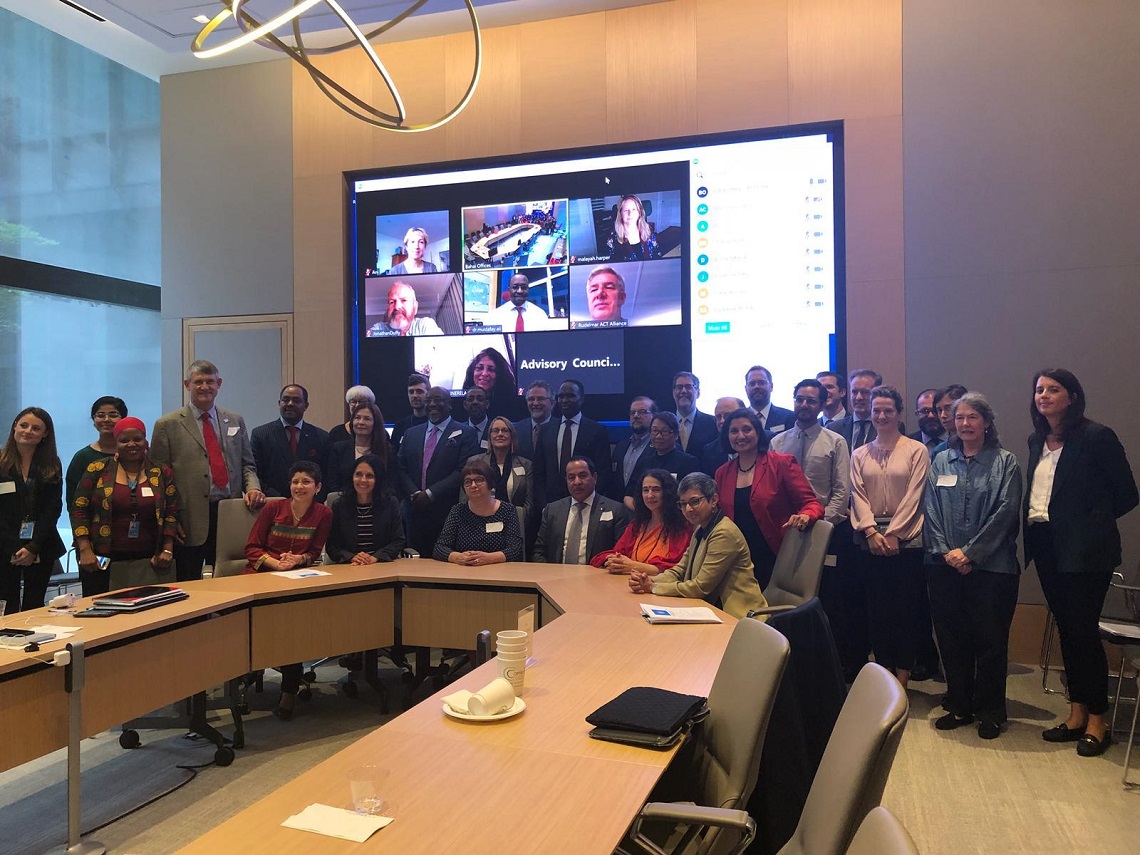 KAICIID Secretary General Faisal Bin Muaammar was elected co-chair of the Faith-Based Advisory Council for the United Nations Interagency Taskforce on Religion and Development.
The UN Interagency Taskforce was formed in 2010 as a mechanism to generate more learned and systematic knowledge about faith-based engagement around the development and peacebuilding agenda of the United Nations. In 2018, the UN Taskforce and over 50 of the faith-based partners agreed to develop an Advisory Council, whose responsibility is to provide strategic advice to the UN Taskforce in order to strengthen collaboration and engagement with faith-based entities, and to focus on the representation of religion in building and sustaining peace.
Bridging the gap between religious actors and policymakers is not only at the top of the Centre's priorities, but it is imbedded in its structure with its Council of Parties made up of states and its Board of Directors comprised of religious leaders. Bringing this collaboration model to the UN level makes it even more concrete; it is vital to the success of the global community that religious actors have a place at the dialogue table on all levels, particularly within the United Nations.
The Dialogue for Peace (DfP) programme was developed in close cooperation with the World Organisation of the Scout Movement (WOSM) and was created for and with the help of young people. The programme equips participants with the necessary skills and knowledge to develop dialogue-related projects in their communities, which has also contributed to the mainstreaming and institutionalisation of dialogue within WOSM and other organizations. Thousands of young scouts from all around the world have participated in the programme.
During the 41st World Scout Conference, the KAICIID Secretary General, H.E. Faisal bin Muaammar launched the Dialogue Badge, allowing Scouts to earn a Dialogue for Peace badge and become recognized trainers, facilitators or dialogue ambassadors and through this, to inspire even more Scouts to include dialogue in their lives.
2019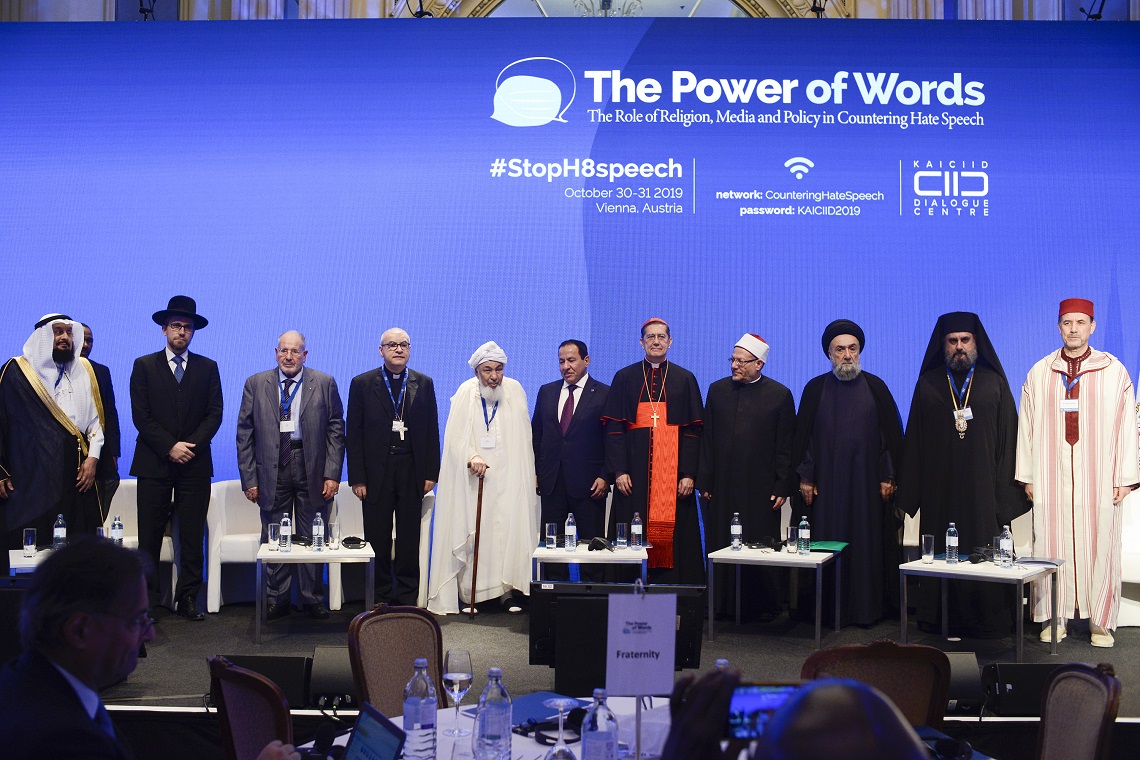 "The Power of Words: The Role of Religion, Media, and Policy in Countering Hate Speech" conference in October 2019 brought together more than 200 religious leaders, policymakers, and media experts from around the world and resulted in a series of recommendations that have been guiding our programmes throughout 2020, and which offer a key contribution to efforts by international organizations, faith-based organizations, policymakers and religious leaders in preventing hate speech.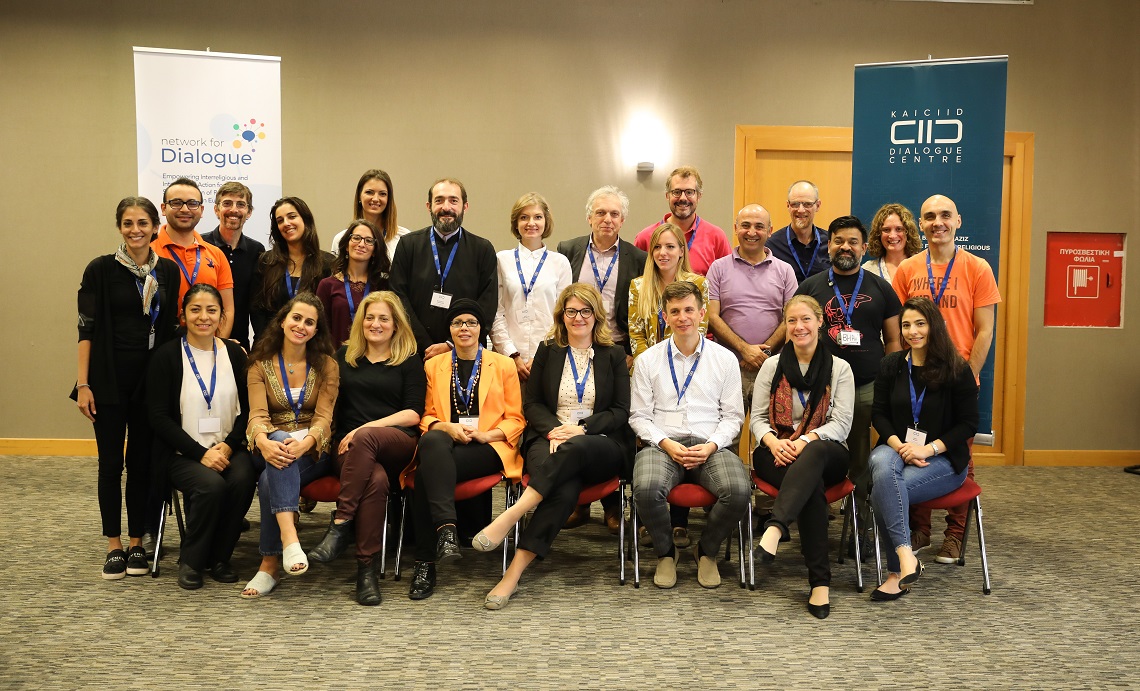 The first European Policy Dialogue Forum on Refugees and Migrants took place, providing another window on how misunderstandings and hate speech can adversely affect the integration of refugees and migrants into European society. Organized with the KAICIID-supported Network for Dialogue, experts at the Forum that is now taking place on an annual basis discussed the growing diversity and complexity of migration flows and dynamics, the need for new and different approaches in the field of integration, and the extent to which academic research and grassroots experience can contribute to the work of policymakers.
2020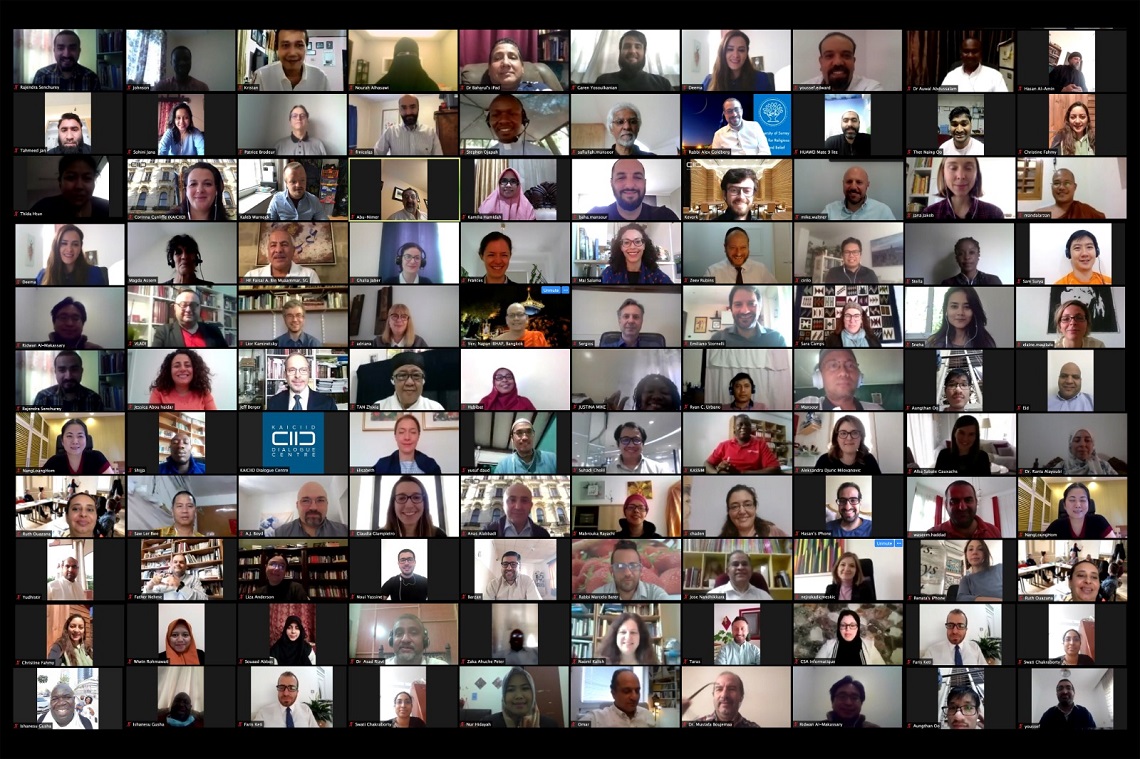 COVID-19 has presented humanity with an unprecedented challenge.  The pandemic has required KAICIID to amend and adapt its programmatic outlook, but this has not slowed us down. Our organizational response to COVID-19, encompassing education and dialogue, is proof of the latter's relevance to all disruptive influences on vulnerable societies. By shifting a proportion of our interactions to virtual platforms, we have found that we are actually able to engage with more people in more places.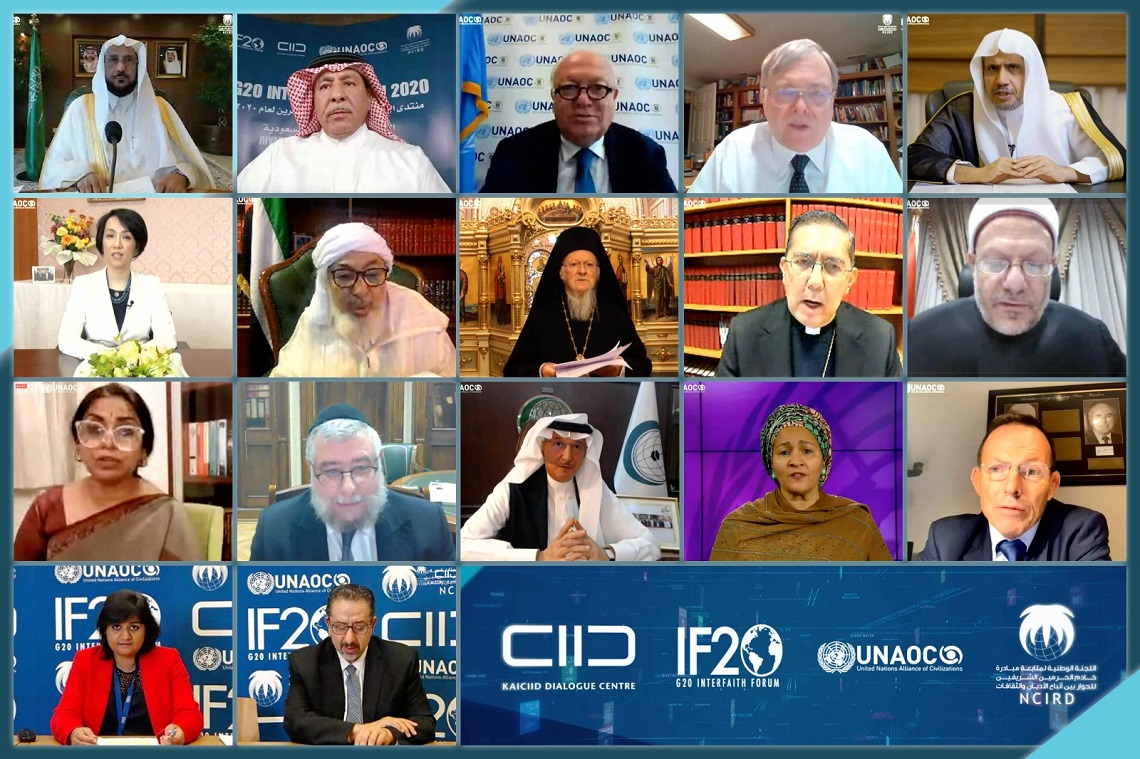 The terrible cost of the pandemic was among many themes discussed at the recent virtual G20 Interfaith Forum, organized by KAICIID together with partners the United National Alliance of Civilizations (UNAOC), the G20 Interfaith Forum Association and the Saudi National Committee for Interfaith and Intercultural Dialogue. More than 2000 participants joined together in a digital conference on COVID-19; the role of religion in peacebuilding and conflict prevention; education, youth and women; peaceful coexistence and social cohesion; governance and faith; and protecting the planet.