KAICIID Appoints Senior Level Management and New Advisers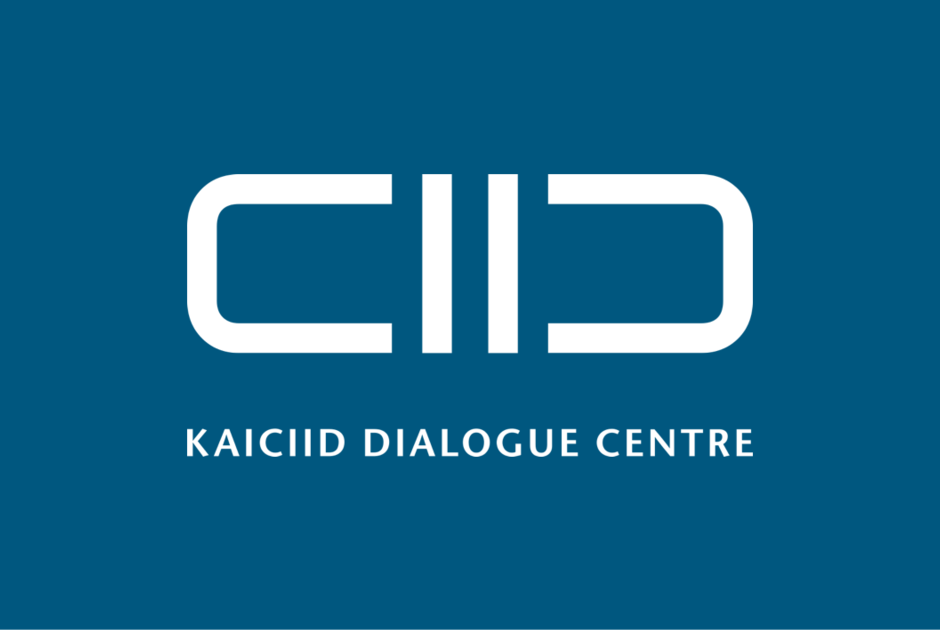 The King Abdullah Bin Abdulaziz International Centre for Interreligious and Intercultural Dialogue (KAICIID) continues to make significant additions to its operational personnel. Having opened its Vienna Headquarters on the prime Schottenring location earlier this year, with the addition of the multinational second-level management hires, KAICIID has positioned itself for long-term success, not only in Austria, but across the globe.
The new appointees are as follows:
Alaa Naseif is KAICIID's new Chief of Staff. With a powerful professional background that spans management, research, educational administration and consultancy, Naseif has conceptualised and implemented a host of social development and empowerment programmes. She is Founder and Director of Hadara Development Consultancy, a practice that promotes educational excellence and positive social change through training and research. Naseif headed up the consultancy tasked with overseeing the establishment of KAICIID and joins the Centre having previously held several key positions in upper management, most notably, as head of research at the influential think tank, Al- Aghar Group in Saudi Arabia, and Associate Dean of the College of Business Administration's Female Section, in Jeddah. As well as holding Bachelor, Master's and Doctorate degrees, Nasief has studied Executive Education at Duke University's prestigious Fuqua School of Business and completed Professional Development Trainer Training for the Institute of International Education in San Francisco.
Professor Mohammed Abu-Nimer, one of the Centre's two advisers, is Professor of International Peace and Conflict Resolution at the American University's School of International Service. He is also a Director of the Center for Peacebuilding and Development, and is a recognised expert on evaluation, conflict resolution, dialogue, peacebuilding, and development. Abu-Nimer has worked for over two decades in a number of thematic areas, including dialogue and peacebuilding in the Middle East region; the application of conflict resolution models in Muslim communities; interreligious conflict resolution training; interfaith dialogue; civic education and the evaluation of conflict resolution programmes. He also has experience of intervening and conducting training workshops in conflict zones and other areas, including: Sri Lanka, Mindanao (Philippines), Palestine, Egypt, Northern Ireland, Chad, Niger, Kurdistan (Iraq), as well as the United States and Europe. He is a Co- Founder/Co-Editor of the Journal of Peacebuilding and Development. Abu-Nimer holds a PhD in Conflict Analysis and Resolution from George Mason University and is a published author.
Canon Alistair Macdonald-Radcliff, one of the Centre's two advisers, is an ordained member of the Anglican clergy. He is Director General of the prestigious World Dialogue Council, the autonomous successor body to the C100, launched by the World Economic Forum. Canon Macdonald-Radcliff took his first degree in Ancient History and later undertook research in philosophy and theology in London and Oxford, before becoming a Research Fellow at Yale, where he also took a degree in International Relations. With his impressive academic credentials, and extensive work internationally, including in the Middle East, Canon Macdonald-Radcliff is a respected lecturer, research fellow and published author who brings with him a wealth of experience and high-level involvement in interreligious issues.
Moise "Mike" Waltner, will serve as the Centre's Head of Initiatives. Waltner holds a BA in Religious Studies from Pennsylvania State University and a Master of Divinity from the Union Theological Seminary in the City of New York. He is former Director of Operations at the Interfaith Centre of New York and has over ten years of experience working at NGOs in the United States and Europe, including the Cathedral of St. Paul (Erie, Pennsylvania), Earth Force, the International Press Institute (IPI) and the Hebrew Immigrant Aid Society (HIAS). Waltner is a specialist in interfaith relations, religious outreach and communications. He also brings with him a powerful pedigree of implementing and evaluating pioneering and collaborative multifaith programmes. He is currently a candidate for ordination in the Church of England.
Alfonsa Acevedo Sanchez, the Centre's Head of Events and Protocol, holds a Bachelor's degree in Journalism from Malaga University and a Master's in International Relations from the International University of Andalusia, with a special focus on the Mediterranean and Arab World, Latin America and Europe. Acevedo started her communication management career as Director of Communications at the Instituto Cervantes in New York, before being promoted to Coordinator of the Chiefs of Media Relations of the Instituto Cervantes Headquarters in Madrid. In 2004 she joined the Three Cultures of the Mediterranean Foundation, a Moroccan-Andalusian forum to promote cooperation and dialogue between cultures and religions, as Director of Communications. As well as a successful track record of organizing interreligious and intercultural activities with various international stakeholders, Acevedo brings with her extensive experience as international relations adviser to multiple governments and global non-profit organisations.
Daniela Kabiljo will serve as Head of Human Resources for KAICIID. Kabiljo studied for a Bachelor's in Comparative Literature and Romance Philology at the University of Zagreb before obtaining a Master's in Management and Marketing at Vienna's Webster University in 1990. During her highly successful career she has worked for 17 years in Human Resource Management at numerous prestigious world organisations like the United Nations, OSCE, Interpol, the Comprehensive Nuclear Test-Ban Treaty Organization (CTBTO), and the World Intellectual Property Organization (WIPO). Prior to joining KAICIID, Kabiljo was Deputy HR Director at the International Organization for Migration in Geneva.
Karsten Lehmann becomes KAICIID's Head of Social Sciences and Statistics, joining the Centre from the University of Fribourg in Switzerland where he worked for one year as a Visiting Professor at the Chair of Religious Studies. Lehmann earned his BA in Religious Studies, Sociology and History from Tübingen University in Germany nearly 20 years ago followed by an MA in Religious Studies from Lancaster University in the UK (in 1995) and a PhD in Sociology less than four years later (again from the University of Tübingen). Starting in 2000, Lehmann held the position of Director at the Kontakt- und Informationsbüro für Präventive Kinder- und Jugendarbeit in Zwickau, Germany. After nearly four years, he returned to university (this time to the Religious Studies Department at the University of Bayreuth) to oversee an international research project on religious NGOs inside the context of the United Nations Organizations (UNO). An accomplished academic, Lehmann adds a strong empirical perspective to KAICIID.
KAICIID Secretary General Faisal Bin Muaammar  welcomed the new appointees and expressed confidence that they would add much experience and fresh impetus to the Centre's efforts to facilitate dialogue amongst the religions and understanding across cultures.