KAICIID Appoints Hillary Wiesner and Patrice Brodeur as Directors of Departments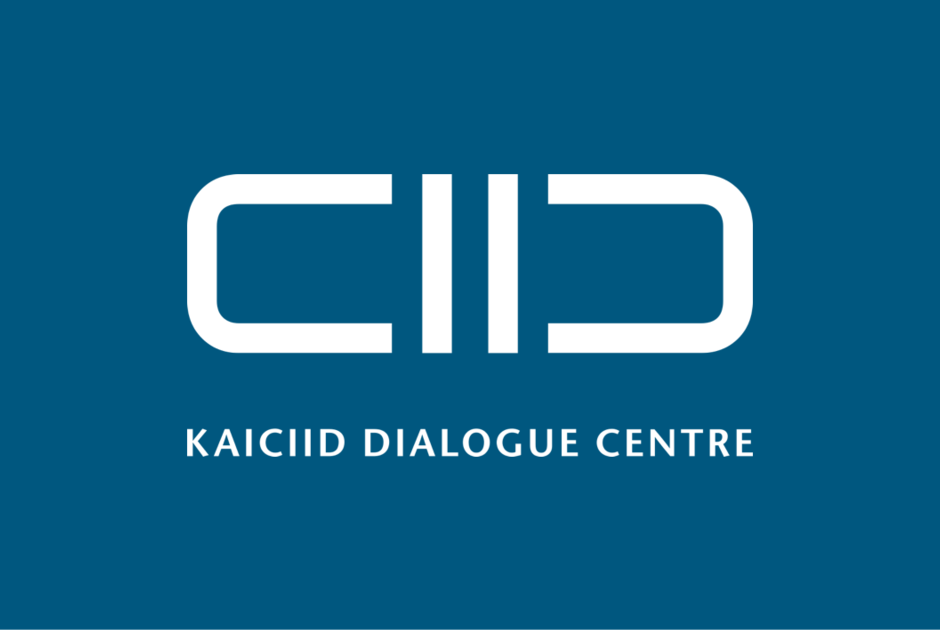 The King Abdullah Bin Abdulaziz International Centre for Interreligious and Intercultural Dialogue (KAICIID) today announced the appointment of Hillary Wiesner and Patrice Brodeur to lead its Programmes and Research Departments, respectively. The two appointees add a new dimension to KAICIID's multinational, multicultural executive management team.
(Vienna, 4 June 2013) Hillary Wiesner, a US national, joins KAICIID as Director of Programmes. She holds a BA in Religion from Harvard, an MA from the University of Chicago, and a PhD from Harvard's Committee on the Study of Religion. Wiesner spent many years studying the languages, religions and archaeology of the ancient Mediterranean and Near East - including the medieval translation movements connecting Greek, Arabic and Latin philosophy - and has teaching and excavation experience in this field.
She joins KAICIID from Carnegie Corporation of New York, where she served for six years, first as Director of the Corporation's Islam Initiative and later as Director of Fellowships and Arab Region Programs. In this role, Wiesner invested in research, policy development, real-time academic journalism, university centre outreach, new media, and public- private partnerships. During that period, much of her focus was on Arab region philanthropy and higher education, in coordination with other international donors and specialists.
Prior to joining Carnegie, Wiesner served for 13 years as an international civil servant at the UN Educational, Scientific and Cultural Organization (UNESCO) in Paris. She handled relations with the United States for the UNESCO director general during that organisation's reform and the United States' return to membership in 2003. She then held the position of senior executive officer and secretary of the directorate.
The second new appointee, Patrice Brodeur, is a Canadian national, and joins KAICIID as Director of Research. With a BA in Religious Studies and an MA in Islamic Studies, both from McGill University, as well as a second Master's in Comparative Religion and a PhD in Islam and Judaism from Harvard, Brodeur's extensive experience stretches back to early beginnings as a teaching assistant at Harvard and director of the National Conference for Community and Justice Seminarians Interacting Program in New York. He later became Assistant Professor of Religious Studies and Dean of Religious and Spiritual Life at Connecticut College.
Since 2005, prior to joining KAICIID, Brodeur served as Associate Professor and Canada Research Chair on Islam, Pluralism and Globalization in the Faculty of Theology and the Sciences of Religions at the University of Montréal.
An esteemed author and multilinguist, Brodeur has received numerous prestigious awards, including fellowships, scholarships, research grants and prizes during his distinguished career. He won 1st Prize for the Social entrepreneurship venture plan competition at the University of Notre Dame Mendoza Business School (2005) and received an "Interfaith Visionary Award" from the Temple of Understanding (2010).
Speaking of the new appointments, KAICIID Secretary General Faisal Bin Muaammar said:
"I'm very pleased to announce the appointment of Drs Wiesner and Brodeur to direct KAICIID's Programmes and Research Departments. It is a significant achievement for us to have secured two Directors with such outstanding academic CVs, track records of professional brilliance and a true commitment to promoting a spirit of mutual understanding.
"I've always believed it to be vitally important that at KAICIID, as advocates of intercultural understanding, we express diversity in our body of representatives, and in our staff at every level. I am very much looking forward to working with Hillary Wiesner and Patrice Brodeur, together with the rest of the KAICIID team, to strengthen interreligious and intercultural relations, advance the field of dialogue, and generate powerful programmes and events around the world."