KAICIID and the SDGs: Partnerships and interreligious dialogue for peace and social cohesion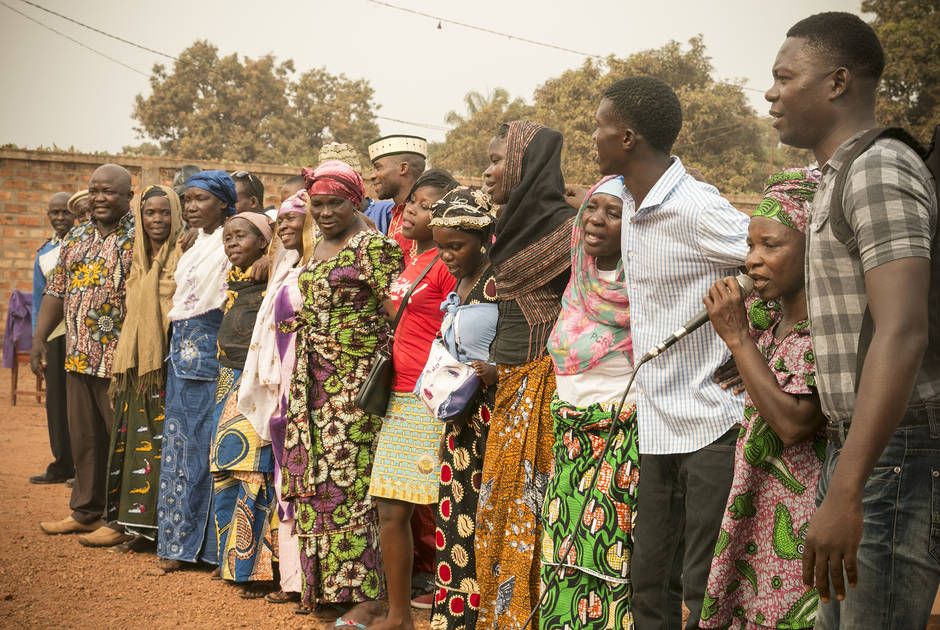 The International Dialogue Centre (KAICIID) contributes to reaching the Sustainable Development Goals (SDGs) through its expertise in intercultural and interreligious dialogue, relying on partnerships for implementation. The Centre's commitment to multilateralism is reflected in its programmes: KAICIID's work is carried out through, with, and for partners.
Multi-stakeholder partnerships that mobilize and share knowledge and resources towards the achievement of SDGs are precisely encouraged in SDG 17. Furthermore, the Centre also contributes to SDGs 4, 5, 11 and 16 through its work with policymakers and religious actors on intercultural and interreligious dialogue for peace and social cohesion.
With a Council of Parties comprised of its founding states – Austria, Saudi Arabia, Spain and the Holy See as the Founding Observer, and an interreligious Board of Directors composed of religious leaders from five major world religions (Buddhism, Christianity, Hinduism, Islam, Judaism), KAICIID has a special convening power. The Centre works in conflict areas, where its access to key actors that can make a positive change, and its ability to bridge policymakers and religious leaders in sustainable dialogue can be useful tools to support the implementation of the 2030 Agenda.
SDG 4 - Ensure inclusive and equitable quality education and promote lifelong learning opportunities for all: The Centre aims to teach,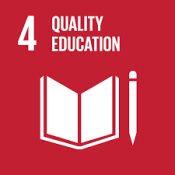 train and inform people about interreligious dialogue as a means to transform exclusion into inclusion, misunderstanding into respect, and conflict into peace. KAICIID also works to strengthen the links between research, policy and practice in order to enhance the process of learning, educating and networking on interreligious dialogue for peace and reconciliation.
The Centre offers interreligious dialogue courses and activities and it participates in initiatives that improve educational resources in conflict situations. KAICIID's Fellows Programme, for instance, contributes to a culture of peace by building capacity of individuals who are active in the field of IRD and enabling them to become active peacebuilders in their communities.
Launched in November 2017, the KAICIID Dialogue Knowledge Hub offers 10 online research tools, which allow interested stakeholders to share best practices for using dialogue as a means to achieve development goals. The Centre conducts and encourages the effective use of research on intercultural and interreligious dialogue initiatives guided by universal values and principles. Through the DKH and Peacemap, for example, we enhance accessibility to knowledge on interreligious dialogue for peace and reconciliation.          
We also cooperate with UNESCO on the development of a strategy for the implementation of UNESCO's Global Citizenship Education (GCED) in the Arab region. In 2015, KAICIID and UNESCO cooperated in the development of a curricula for training religious leaders in media literacy. In 2016, KAICIID guest-edited a special issue of the UNESCO Journal of Lifelong Learning, the International Review of Education, focused on concrete practices in interreligious and intercultural education for dialogue, peace and social cohesion in Africa, Europe and the MENA region.
SDG 5 - Achieve gender equality and empower all women and girls: KAIC
IID seeks to redefine what it means to be a leader of a religious community in a way that is inclusive of women. The Centre upholds gender equality by encouraging participation of women in all of its interreligious dialogue initiatives.  
The Programme for the Social Inclusion of People Seeking Refuge in Europe seeks to develop the capacity of women from local communities to serve as facilitators of dialogue with women seeking refuge, empowering them to approach their integration proactively and dialogically. Since 2016, the programme has reached 180 individuals in Vienna.
SDG 11 – Make cities and human settlements inclusive, safe, resilient and sustainable: KAICIID believes in building long term sustainable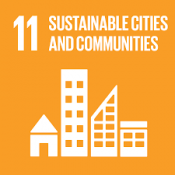 solutions to community challenges. In our Programme for the Social Inclusion of People seeking Refuge in Europe, KAICIID contributes to the two‐way process of integration, through the inclusion of youth and women. In the Arab region, KAICIID works with religious leaders and youth to promote common citizenship and empower them as agents of social transformation.
In February 2018, KAICIID gathered prominent religious leaders from the Arab Region to launch a historic platform which aims to repair divisions created by extremist groups and foster social cohesion.
KAICIID also cooperated with Spain's Foundation for Pluralism and Diversity from Spain to co-publish Managing Religious Diversity: a Handbook for Local Authorities
SDG 16 - Promote peaceful and inclusive societies for sustainable development, provide access to justice for all and build effective, accountable and inclusive institutions at all levels: KAICIID fosters peaceful societies through inclusive and sustainable dial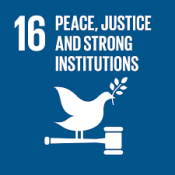 ogue platforms. These platforms place religious leaders at the heart of peacebuilding efforts. Through them, members promote and disseminate values, activities and behaviors conducive to dialogue, non-violence and reconciliation.
In February 2018, working with twenty-three of the highest religious authorities from Muslim and Christian institutions across the Arab region, KAICIID launched the first interreligious platform to advocate for the rights and inclusion of all communities in the Arab World, to combat ideologies exploiting fear, and instigating hatred and sectarianism, and to jointly address the toughest challenges their communities face. 
In the Central African Republic, the Centre supports an existing interreligious dialogue platform that contributes to the reduction of intercommunal tensions and the establishment of lasting peace. KAICIID has also been training religious leaders and civil society members on interreligious dialogue for peace and reconciliation. The Centre is also following up on the implementation of the Vienna Action Plan to promote interreligious dialogue, adopted in 2016 after three inter-and intra-religious meetings convened by KAICIID, and supported by representatives from the Muslim and Christian communities as well as various governments. 
In Myanmar, where increasing violence threatens to destabilize communities, the Centre's work focuses on developing interreligious networks to build social cohesion and revive the spirit of tolerance that has previously existed in the country. KAICIID helps establish local and national networks and supports initiatives that enable and empower stakeholders to work together to promote dialogue, interreligious harmony and peace in Myanmar.
In Nigeria, the Centre works with local partners to build an in­clusive and long-lasting platform for interreligious and intra-religious dialogue. Focus­ing on the diverse conflicts in Nigeria, the Centre convenes religious leaders, policymakers, regional stakeholders and experts in a series of intra- and interreligious meetings.
SDG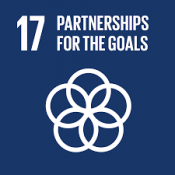 17 - Strengthen the means of implementation and revitalize the global partnership for sustainable development: KAICIID works through and with partners to contribute to capacity building and reporting. The Centre exercises an advisory role to intergovernmental and governmental institutions that require expertise in engaging faith‐based organizations to implement development goals. We also provide capacity building tools to partners to address the social and cultural transformation of communities.
KAICIID is a partner of the UN Inter-Agency Task force for Religion and Development and the Member of the Network for Religious and Traditional Peacemakers and the International Partnership on Religion and Sustainable Development (PaRD),  supporting the cooperation on religion and development between bilateral and multilateral entities. 
Read more about our cooperation with the international community here and more about our partners here
tags: