An Investigation into the History of Interreligious Dialogue: "Talking Dialogue" at KAICIID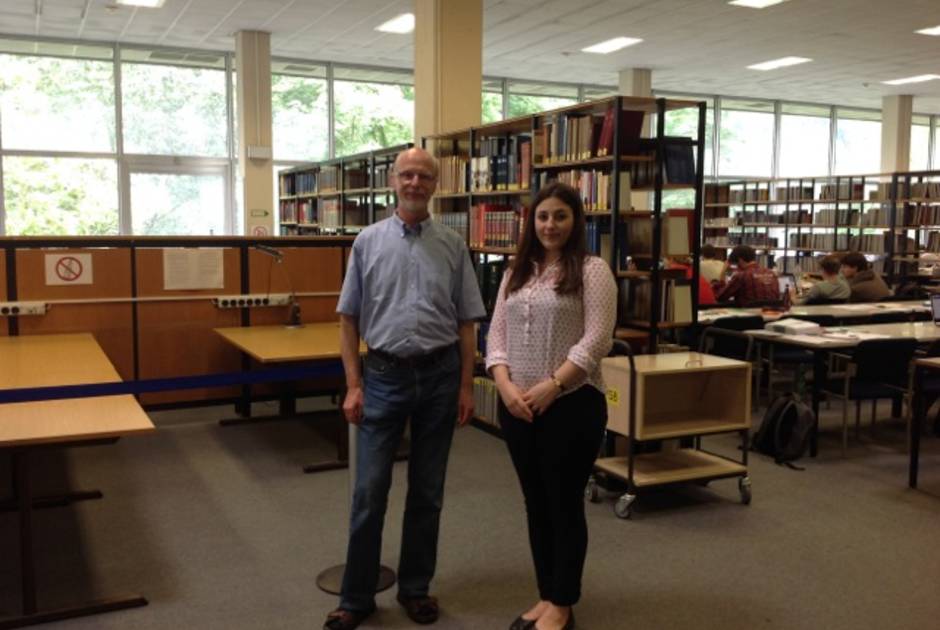 Vienna, 5 October 2014: As part of its efforts to promote a form of interreligious dialogue that both looks towards the future and takes into account the rich history of dialogue encounters worldwide, KAICIID's "Talking Dialogue" project researches the foundational interreligious and intercultural encounters of some of the world's most important international dialogue organisations. The Centre has enlisted the help of 12 students from universities all over the world, who over the past few months have travelled to these organisations' archives. Their research into the establishment of these organisations will form the backbone of the Talking Dialogue project and the resulting publication.
 The joint publication which will be an opportunity for the students to share their findings and present their research working papers. In the meantime, they have been in constant contact with KAICIID and have recorded their experiences in articles, the first of which can be read here.
The students will reconvene in Cordoba, Spain in October 2014 to present their findings and to prepare them for publication. The findings will be summarised and presented at the Dialogue Beyond Dialogue Conference in November 2014.
After attending an introductory workshop conducted at KAICIID's Vienna headquarters in March of 2013, the students, who hail from 9 countries in Asia, Europe and South America, started their work at the archives of the World's Parliament of Religions, the International Association for Religious Freedom, the Universal Peace Federation, and the World Congress of Faiths, amongst others. In these archives, the young researchers hope to find out more about concrete events at the heart of interreligious dialogue's history, such as the 1893 World's Parliament of Religions, which marks the birth of international interreligious dialogue; or the creation of the International Association for Interreligious Freedom, the first ever international non-political, non-governmental interreligious organisation.
Dr. Karsten Lehman, Head of Social Sciences and Statistics at KAICIID, explained: "As a centre for interreligious and intercultural dialogue, KAICIID wants to develop a clear picture of the history of dialogue worldwide. The work of these students is therefore invaluable, as it provides a first-hand, comprehensive look at working documents from key organisations who have been working in the field of interreligious dialogue for many years. In addition, I hope that this project will serve as an opportunity to enhance their understanding of research methods and expand their understanding of interreligious and intercultural dialogue, something that is in many cases central to their studies."
tags: