Interreligious Symposium "What Religions Can Learn from Each Other to Promote Peace"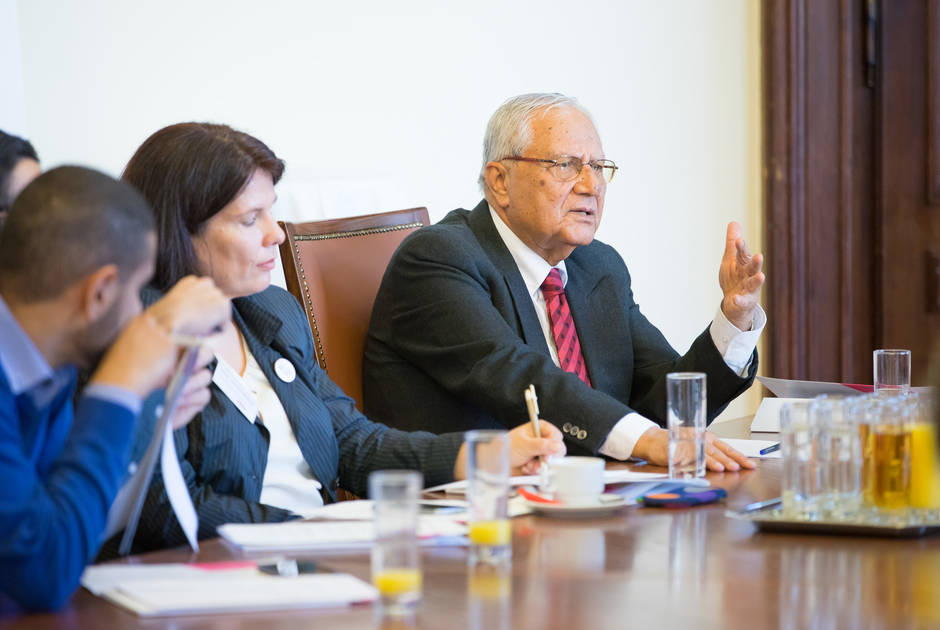 November 21, Graz, Austria – On the initiative of the Catholic University College for Education of Graz (KPH) and the Afro Asian Institute Graz, religious leaders, scholars and policy makers gathered at the interreligious symposium titled "What Religions Can Learn from Each Other to Promote Peace", held from 21 to 22 November in Graz, Austria. The symposium focused on the role of religions in promoting peace and recognized the imperative need for interreligious dialogue.
At the invitation by the KPH's Vice Rector, Dr. Markus Ladstätter, KAICIID Board Member Dr. Mohammad Sammak held a keynote address on "Why we (still) need religion?" at the symposium's opening ceremony highlighting religion as a human need. Dr. Sammak stressed the deep problems of manipulating and misinterpreting religion and co-religious principles, which mislead believers, be it Muslims or Christians, to form their judgments based on negative stereotypes. "The problem is in the culture of non-accepting, and non-respecting differences between religions, and among the same religion". As the most effective solution to overcoming misinterpretation and misunderstanding, Dr. Sammak highlighted the importance of dialogue.
"The only way to overcome this negative phenomenon is to open up and to understand each other. And the only means to achieve this noble mission is through dialogue".
The crucial role of interreligious dialogue was also discussed in the second keynote address, offered by Univ.-Prof. Dr. Mirjam Schambeck, professor for religious education at the University of Freiburg, Germany.
The second day of the symposium featured six roundtable discussions on the overall theme of the conference, followed by a podium discussion with local policy makers on "What Religions Can Give Societies". Dr. Sammak, chairing the roundtable on 'Religions & Peace: Experiences from Lebanon" provided a thirty minute impulse talk on his experiences and the situation in Lebanon before a lively discussion with a diverse, multi-faith group of local participants. The discussants were highly interested in Dr. Sammak's impressive longstanding, first-hand experience and expertise.