Interreligious Platform in Arab Region Welcomes Pope To Iraq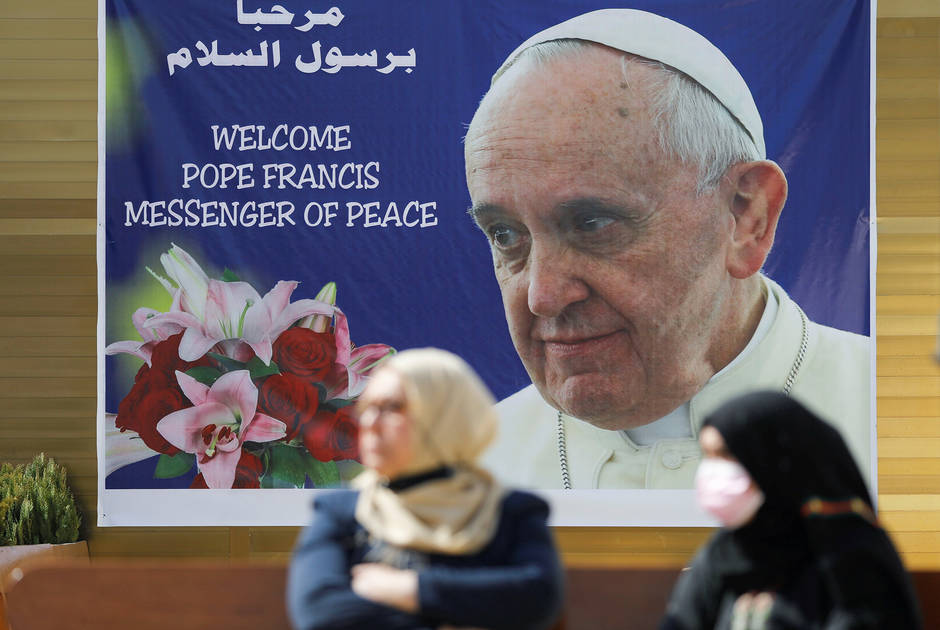 The KAICIID-Supported Interreligious Platform for Dialogue and Cooperation in the Arab World (IPDC) commends and endorses the historic visit of Pope Francis to Iraq on 5-8 March 2021, which the platform believes will have a substantial impact on the future prospects for peaceful coexistence in that country and further afield.
The visit by Pope Francis serves as a realisation of the Holy See's longstanding intention to highlight the strategic importance of Iraq as a longstanding home to diverse historic civilisations, faiths and cultures, following as it does on a previous intention by his predecessor Pope John Paul II to visit in the year 2000.  Further, the trip serves as a call to the international community to intensify efforts aimed at supporting the reconstruction of a country afflicted by instability, division, war and tragedy. The trip reinforces efforts to combat extremism and terrorism, which have reduced the population to sheer exhaustion and caused immense suffering across all denominations, ethnicities and nationalities. Such support for this wounded country allows it to take on a leading role as an exemplar of open-mindedness and diversity, working towards the incubation and preservation of the ideal of common citizenship.
 
The Pope's visit to the historic city of Ur and his engagement with high-profile representatives of the various denominations and ethnicities of Iraq is sure to deepen bonds of unity among Iraqis of all religious affiliations and beliefs, and builds on Iraq's status as a historic cradle of civilizations and cultures.
 
The Pontiff's presence also in Najaf, where he will encounter His Eminence Sayyid Al-Sistani, is emblematic of the need for common purpose among religious leaders of diverse persuasions to work together towards confronting hate speech, promoting constructive dialogue, tolerance and inclusion as well as the values ​​of justice and peace. It is hoped that these historic meetings, which build on previous constructive encounters between the papacy and the Arab and Muslim worlds, will serve to deepen understanding of the need for human fraternity, grounded in principles of coexistence and mutual trust.
 
The visit stands also as a beacon of hope and encouragement for Christians in Iraq and the Arab region. It serves to strengthen their conviction to adhere faithfully to their rightful place in their homeland as constituent parts of the social fabric of Iraq. The Christian community has a significant place and role to play within the diverse social fabric that makes up Iraq and we hope and believe that the Pope's visit will serve to strengthen the bonds and values of common citizenship.
 
The IPDC also applauds the Pope's visits to Baghdad, Erbil, and other regions of Iraq, and anticipates that resulting talks with the various religious leaders and policy makers will contribute significantly towards stability and social cohesion between the various religious, national and ethnic groups in the country.
 
The IPDC stands ready to support the efforts of peace makers, dialogue centers, programmes and practitioners as well as international, regional and local organizations and institutions dedicated to building on this historic trip by Pope Francis.
tags: