International Dialogue Centre to Fund Interreligious Projects in Nigeria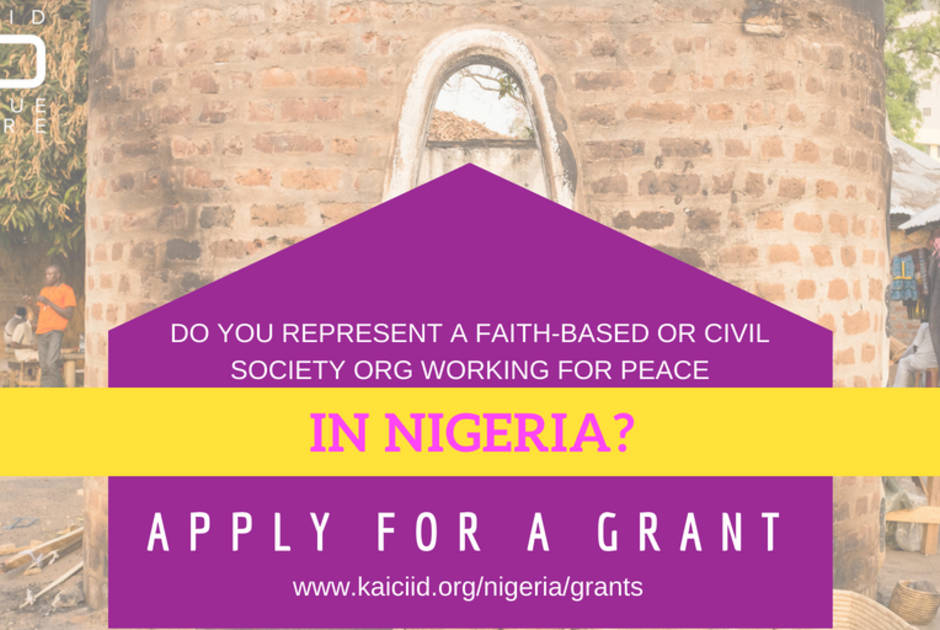 The International Dialogue Centre (KAICIID) has announced that the grant application period for the 2019 cycle in Nigeria is now open.
The Centre's microgrants in Nigeria support efforts by faith-based and civil society organizations to build peaceful coexistence among religious communities in Nigeria through trainings, awareness raising campaigns, social media campaigns, publications and other means.
KAICIID plans to fund up to 10 grant projects, targeted at five key areas for conflict prevention and reconciliation. These include: protection of holy sites, prevention of hate speech, media sensitisation; interfaith exchange or education, and promotion of the freedom of religion. Possible grants range from 500.000 Naira to 2 Million Naira and will be evaluated based on specific selection criteria by an independent committee. 
Organizations interested to apply for grants under this scheme are encouraged to visit www.kaiciid.org/nigeria/grants to submit their applications and review the selection criteria. Projects with a focus on women, young people or any other marginalized segment of society are especially encouraged. Successful applicants will be notified by October 2019.