"Images of Faith: Clash of Perceptions?": KAICIID Panel Discussion at International Press Institute World Congress Examines Questions of Representation and Media Ethics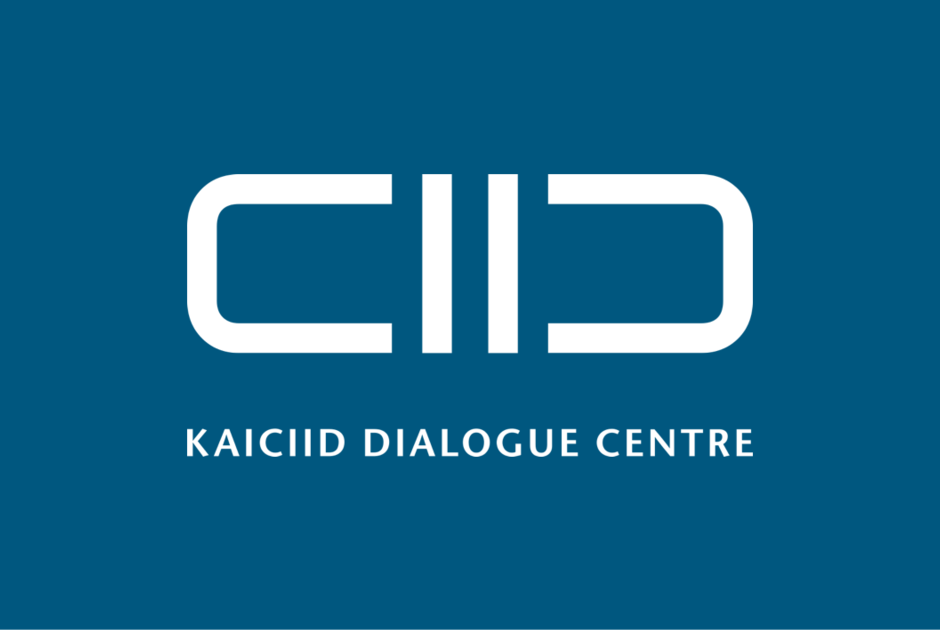 "When people of faith see their images in the media, do they recognize themselves?"
 A KAICIID Public Panel on 15 April in Cape Town, South Africa, aimed to bring the participants of the International Press Institute World Congress into dialogue on accurate reporting on religious diversity. The panel followed a day-long working meeting on this topic which highlighted good practice in the field. The panellists were Melissa Chea-Annan, Editor, The Inquirer, and Director of Communications, Assemblies of God, Liberia; Mary Saliba, television producer with Al-Jazeera, Qatar; Khaled M. Batarfi, Senior Writer, Saudi Gazette, Saudi Arabia; and Endy Bayuni, Senior Editor with the Jakarta Post, Indonesia.
The panel was moderated by KAICIID Director of Communications, Peter Kaiser, who opened the panel by stressing the importance of press freedom in ensuring quality reporting.
Ms Chea Annan spoke of the experience in her country, Liberia, with interreligious dialogue. She described the long journey towards reconciliation following civil war in Liberia, and stressed the importance of both dialogue and media in this process. In particular, she highlighted the need for media to remain unbiased, and not to ally themselves with political and religious factions in their reporting.
Speaking next, Mary Saliba took on the complicated layers of meaning contained in reporting on religion: "Religion is subjective, fluid, internalized. It is very different to the rule of law and legislation, so reporting on something of that nature is difficult from the outset. Religion has actually always been an issue in mainstream media - why are we thinking about it so carefully now?"
In her presentation, Ms Saliba outlined the role of religion in various news stories in the Middle East, and pointed out that the role of the media has changed, with the advent of social media, from merely reporting to providing a lens or a filter that helps the consumer understand what is happening around them.
Mr. Batarfi spoke of the role of the media in Oregon, USA, where he was based in 2001, in maintaining peace in the fraught aftermath of the 9/11 attacks. He spoke of the role of the media as a channel for dialogue, and for promoting positive images of religion.
The final speaker, Endy Bayuni, mentioned his role as founder of the International Association of Religion Journalists. Speaking of the role of journalists in reporting religion, he stressed that effective reporting was not about promoting an agenda or a particular faith, but instead to "promote the gospel of good journalism."
"In most countries around the world we are becoming 'multi-faith' thanks to immigration. We like conflict stories of course, but we are also part of our communities and the last thing we want is a war there. I'm not saying we have to preach or promote religion, but we need to do our jobs professionally."
The presentations by the panellists preceded a lively dialogue with the audience, discussing whether the media has a responsibility to report on positive interfaith stories, or to abstain from reporting on certain news stories for fear that they may incite violence. While panellists and audience alike agreed that the media had historically played a role in inflaming volatile situations, it was also generally agreed that while the decision on what to cover was up to the journalist in question, professional ethics should be followed in taking this decision, as well as how to cover any issue.
The audience also raised the question of religious media and what role they might play in the media landscape where religious issues are concerned. It was suggested that religious media could perform the important duty of providing insights into religious communities, and actively promoting interfaith dialogue.
 
Aims of the KAICIID Media Programme
Through its Media Programme, KAICIID aims to increase the diversity of authentic voices and perspectives both in media and social media. KAICIID aims to establish lasting networks of journalists, editors and media owners from secular news media outlets and religious media to share good practices in the areas of inclusive policies, reporting, and the sourcing of stories.  KAICIID also values its networks of religious leaders and seeks to be of service to them through capacity building initiatives to improve the ability of proven interreligious dialogue practitioners to better access and utilize media and social media to promote dialogue and peacebuilding initiatives.  KAICIID also seeks to improve the conditions for interreligious dialogue among religious leaders by offering training in Media and Information Literacy.
tags: