Growth and Diversity Mark KAICIID Fellows Programme 2020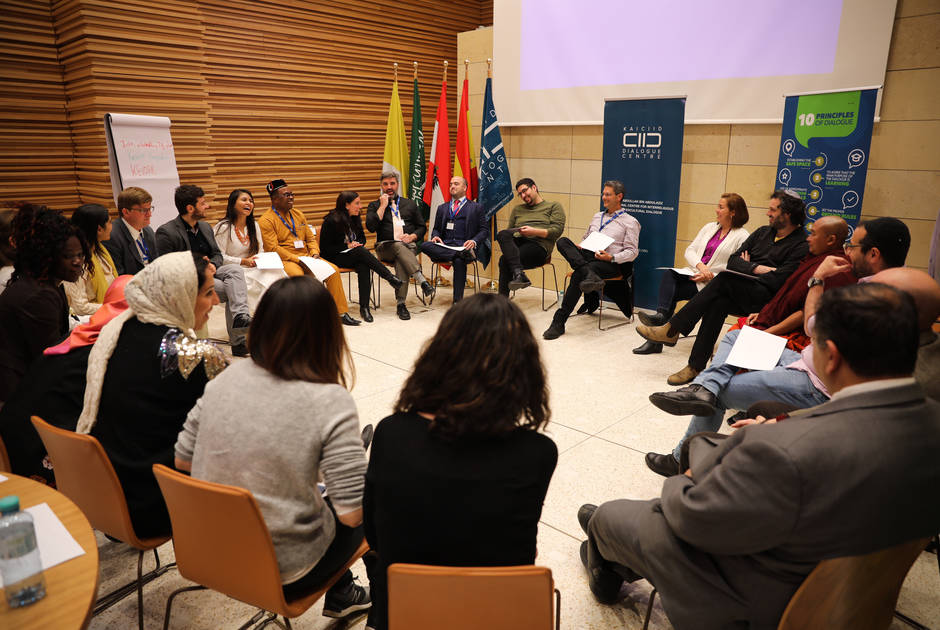 The 2020 KAICIID Fellows Programme began earlier this month with the first training of its International cohort at the Centre's headquarters in Vienna, Austria.
With 101 Fellows from 53 countries, representing 6 religions and distributed within 5 parallel cohorts (International, Europe, South/Southeast Asia, Africa and Arab Region), the 2020 KAICIID programme is the most ambitious since its inception in 2015.
As part of the programme, the Fellows participate in three intensive residential trainings, during which in addition to capacity building on interreligious dialogue as a tool for peacebuilding, conflict resolution and social cohesion, they visit places of worship and meet with key dialogue experts and practitioners. Training locations this year will include Austria, Belgium, Ethiopia, Indonesia, Sri Lanka, and Spain. Also, for the first time, one of the trainings will be conducted in a Latin American country: Argentina.  In another fresh departure, one of the African cohort's training will take place in Southeast Asia to increase exposure to other religious communities.
The programme equips the Fellows with tools and skills to tackle real world challenges. In addition to the training, it provides them with a unique opportunity to learn new perspectives. Many alumni have referred to their participation as "a life-changing, transformative experience." These experiences are incorporated into their roles as peace advocates and are valuable when educating their students and communities about interreligious dialogue.
KAICIID also provides the Fellows with small grants to implement interreligious dialogue projects tailored to the needs of their local institutions and communities. Past initiatives have included interfaith youth projects, trainings in interreligious and intercultural dialogue for young leaders, hate speech awareness campaigns, and initiatives designed to empower women at the global policy table.
For more information on the Fellows Programme please click here.
tags: