Global Solidarity Walk: Step by Step to a Culture of Encounter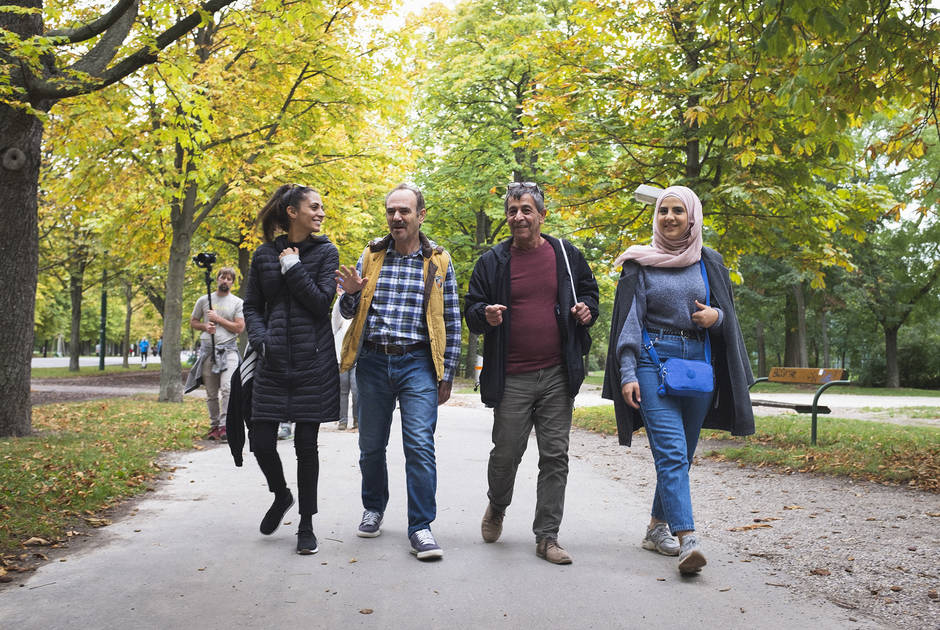 The International Dialogue Centre (KAICIID) gathered close to 40 people from different backgrounds in Vienna to join Caritas' "Global Solidarity Walk", as part of the Centre's commitment to people seeking refuge in Europe.
Held on October 4, the walk challenged communities and organizations to walk a collective 1 million kilometres to raise awareness for the numerous difficulties and challenges faced by refugees and migrants.
Members of the local Austrian community joined refugees and migrants to walk side by side down the "Prater Hauptallee", the public park's main artery, sending a strong message of unity in times of divisive rhetoric.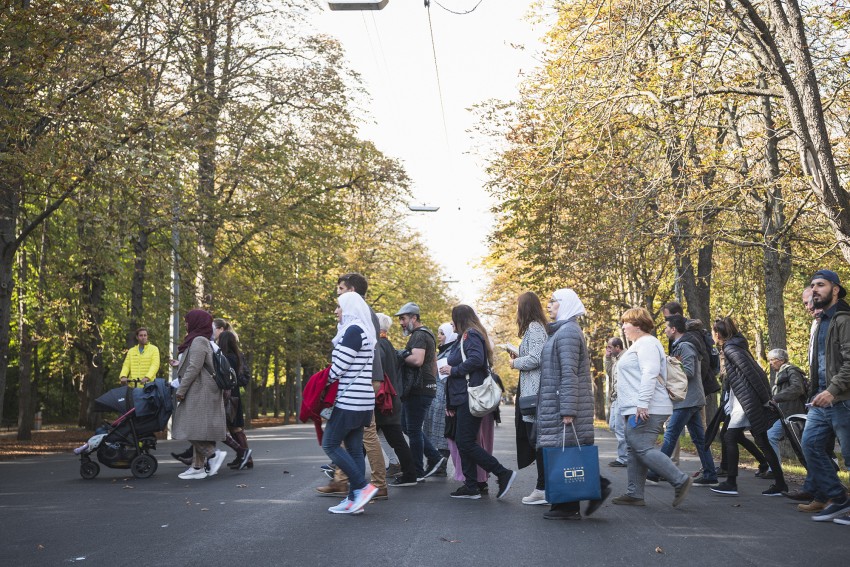 "Today, we managed to walk 111 kilometres as a group. This is something we should be proud of. Imagine the struggle of walking 1.000 kilometres, the average of what a refugee did in hopes of achieving a better life far away from his/her homeland", said Elaine Magliulo from KAICIID's organizing team.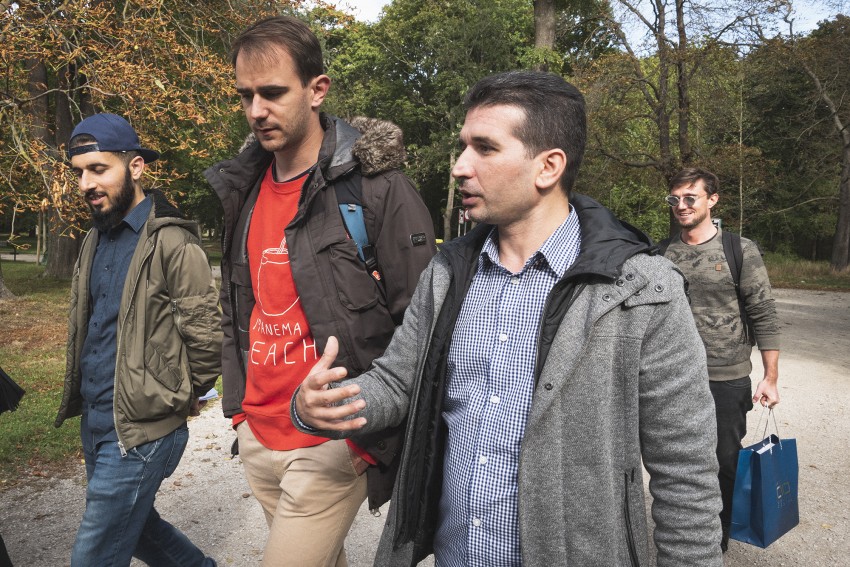 Participants were also given the opportunity at scheduled stops along the way to listen to the moving and often untold stories of refugees and migrants. Six speakers from different nations, and with refugee backgrounds, shared deeply personal stories about their arrival in Austria, and the challenges and opportunities of turning an unknown place into a home.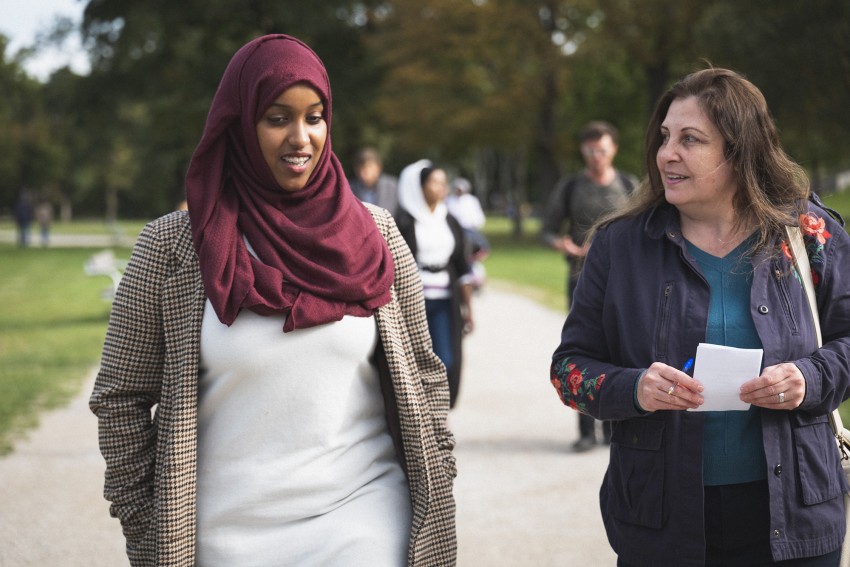 Safiatou Sakiliba, originally from Mali, joined the walk with her three-year old daughter.  "No matter how difficult the journey may have been for some of us, we need to concentrate on the here-and-now. We have the duty to do it for our children, as they are our future", she said.
Eyad Jarach, a refugee from Syria, experienced a swell of support and encouragement during the Walk. "Today, I heard many stories of people who, at some point, only saw darkness. But they held on to their hopes that something good would eventually happen in the future. They did not give up and in the end, they made it. These stories really gave me goose bumps", he said.
The Global Solidarity Walks were originally launched by Caritas Internationalis in 2018, as part of their "Share the Journey Campaign". Pope Francis described the walk as a contribution to a "culture of encounter and solidarity". "The walk is like the journey of two disciples on the road to Emmaus after Christ's resurrection, where they were joined by Jesus as they traveled", he said.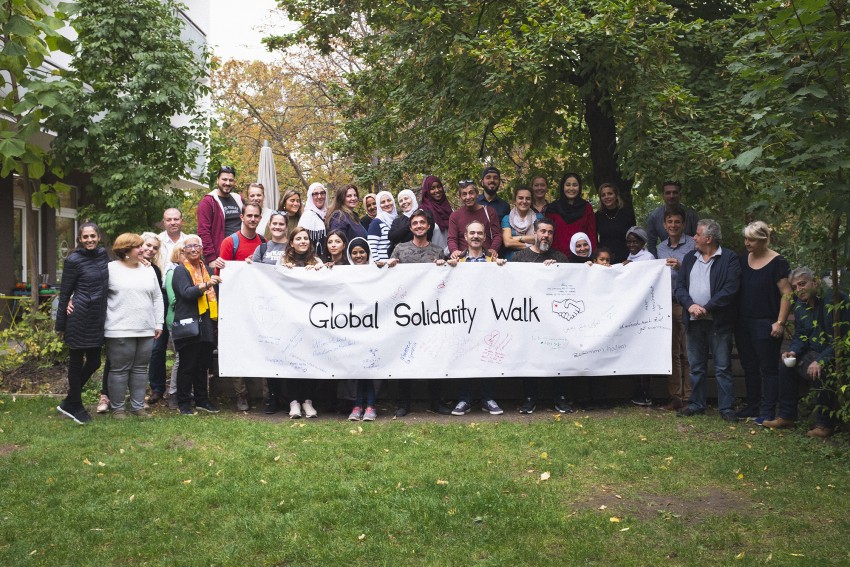 The one-hour walk ended at "Magda's Hotel", a local Austrian business which is partly run by people with refugee backgrounds, where participants had further opportunity to converse after the walk concluded.
Sakiliba believes that events like these have the power to change perspectives and unite communities. "What I have learned today is that people can build bridges and that they can free themselves from their fears", she said. 
tags: