First of its Kind Meeting on "Network of Arab Faculties and Institutes" took place in KAICIID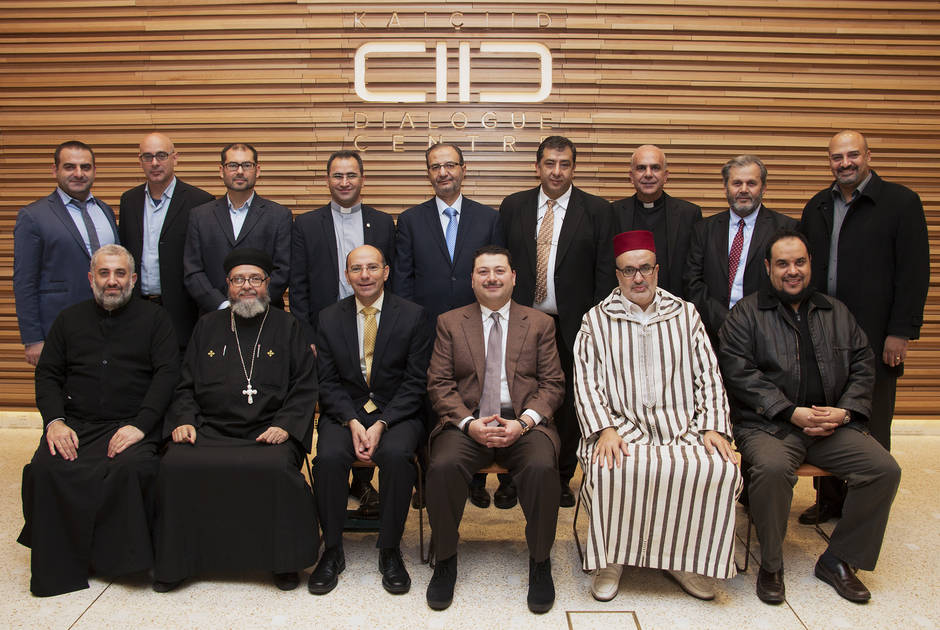 A first-of-its-kind meeting took place on 5 and 6 November 2015 at the International Dialogue Centre's (KAICIID) headquarters in Vienna, to fulfil the recommendation of establishing a network of religious institutes from the Arab World. A network of this kind is an important first step to imbed the culture of dialogue as a core value in religious education.
The meeting was organized in collaboration with Diyar Consortium as part of the implementation of the Vienna Declaration, which was supported by high-level religious leaders in November 2014 at the launch of KAICIID's "United against Violence in the Name of Religion" initiative.  In the words of Mitri Raheb, a Palestinian Christian and pastor of the Evangelical Lutheran Christmas Church in Bethlehem, as well as President of Diyar Consortium: "There is a need  to form a network of Arab institutes and faculties as a first step in a long-term program designed to initiate academic dialogue between Muslim and Christian scholars. This will lead to the exchange of experiences between intellectual and religious leaders in faculties and universities and will form the basis for developing a scientific approach that promotes the culture of dialogue, diversity and respect for others, and education that fosters religious and cultural diversity."
Twelve Deans and Presidents of Sharia and Christian Theology Faculties from the Arab World gathered in the KAICIID Headquarters in Vienna to discuss how to integrate interreligious dialogue into formal education, with the intention of empowering the preachers and clerics of tomorrow to use dialogue tools in order to deal with controversial issues.
"It is important to initiate dialogue between Christian and Muslim scholars, as well as between Islamic and Christian institutions to facilitate an exchange of experiences on issues related to strengthening the discourse on interreligious pluralism in the contemporary Arab and global context", said Professor Abu-Nimer, KACIID senior adviser. Abu-Nimer highlighted also that "it is equally important to address the challenges facing the current institutions in training of clergies and clerics in interreligious education and dialogue."
The participating religious educators and scholars structured an initial concept and action plan for the development of a common approach for education for citizenship and pluralism that fosters cultural and religious diversity.