Enablers of Responsible Leadership and Bridge-Builders amongst Followers of Different Religions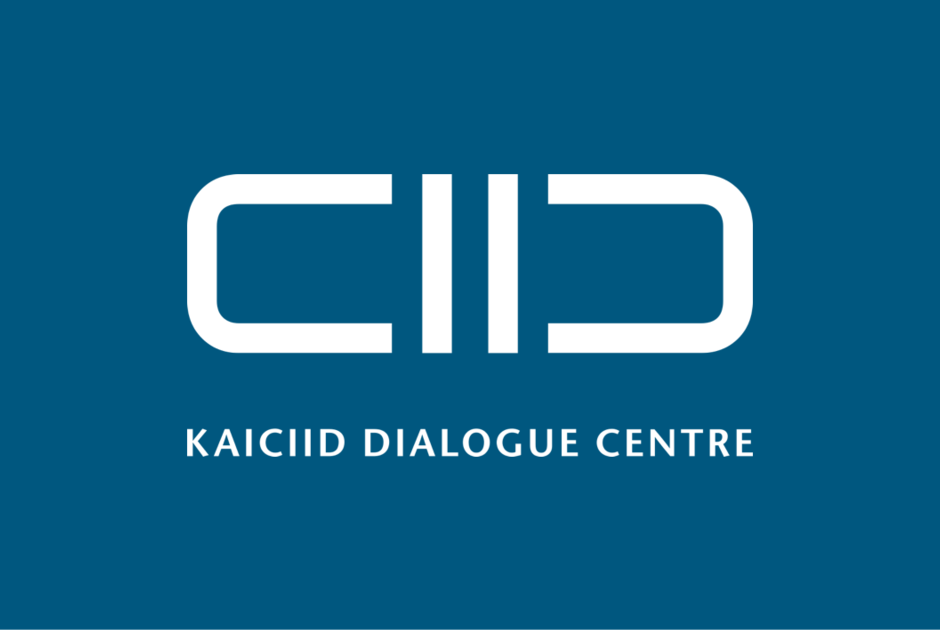 (Vienna, 28 February 2013) The King Abdullah Bin Abdulaziz International Centre for Interreligious and Intercultural Dialogue (KAICIID) was represented by Secretary General Faisal Bin Muaammar and Deputy Secretary General Claudia Bandion-Ortner at the 5th United Nations Alliance of Civilizations (UNAOC) Global Forum.
The UNAOC Global Forum featured political leaders, ambassadors and high representatives of international institutions who gathered in Vienna, and Secretary General Bin Muaammar had the great honour of sharing KAICIID's vision and mission.
On 27 February the Secretary General met with Irina Bokova, the UNESCO Director General, to discuss future cooperation in areas of common interest to advance respect for cultural and religious diversity, human rights and to promote mutual understanding. The Secretary General expressed his wish to formalize cooperation with UNESCO to engage the KAICIID Dialogue Centre in joint initiatives to reach out to religious and traditional leaders, educators and youth associations in order to harness respect and mutual understanding of the positive values of diversity.
Also the Secretary General held bilateral meetings with Nassir Abdulaziz Al-Nasser, the incoming High Representative of the UNAOC, and Federico Mayor Zaragoza, Chairman of the Foundation for a Culture of Peace and former Director General UNESCO.
Within the framework of this week's agenda, the Secretary General met with Ambassador Heinrich Kreft, the Director of Public Diplomacy and Dialogue Among Civilizations in Germany; Kairat Mami, the Chairman of the Senate of the Republic of Kazakhstan and Head of the International Secretariat of the Congress of the Leaders of World and Traditional Religions; Belen Alfaro, Ambassador at Large Alliance of Civilizations; and Elshad Iskandarov, the Chairman of the State Committee on the Work with Religious Organisations of the Republic of Azerbaijan.
Describing the journey of KAICIID, the Secretary General remembered the KAICIID Inauguration Ceremony in November 2012, and he was very pleased that Ban Ki-moon, Secretary General of the United Nations, had mentioned his appearance at the event in his Opening speech of the UNAOC Global Forum on Wednesday.
As representative of an organisation facilitating interreligious and intercultural dialogue and understanding, KAICIID's Secretary General attended a panel discussion at the UNAOC Global Forum. Referring to the forum's focus on Responsible Leadership in Diversity and Dialogue, the Secretary General said, "Responsible leadership means all of us – we are leading by example – and dialogue is the best way to achieve all of these things. I believe that we need to bridge the gap between political and religious leaders. At KAICIID, we see ourselves as enablers of responsible leadership. We are bridge-builders amongst followers of different religions."
Presenting the Image of the Other in Interreligious and Intercultural Education, one of the main programme activities at KAICIID, the Secretary General pointed out: "By promoting new ways of looking at each other, we want to counter the view that difference is a problem. We want to create a greater appreciation of the richness of the diversity that we all share."
 
KAICIID Dialogue Centre
Vision:
Religion as enabler of respect and reconciliation.
Mission: 
Acting as a hub, facilitating interreligious and intercultural dialogue and understanding, to enhance cooperation, respect for diversity, justice and peace.
Role: 
The Centre will act as a hub among followers of different religions and cultures, empowering others already working in the field of dialogue and promoting harmony and cooperation.
Strategic Objectives:
Generate, develop and disseminate knowledge in the area of Interreligious and Intercultural dialogue;
Cultivate and promote respect for differences through dialogue;
Create bridges, address conflict and promote collaboration amongst diverse groups.
Team:
The Board of Directors comprises high-level representatives of the major world religions (Judaism, Christianity, Islam, Hinduism and Buddhism) and cultures. An Advisory Forum of up to 100 members of other religions, cultural institutions and international organisations will provide a further resource of interreligious and intercultural perspective.
The KAICIID Secretariat is headed by Secretary-General, H.E. Faisal Bin Abdulrahman Bin Muaammar and Deputy Secretary-General Mrs. Claudia Bandion-Ortner. 
After its refurbishment, KAICIID is located at the Palais Sturany at the Schottenring in Vienna's 1st district, a venue that will act as a place for dialogue among followers of different religions and cultures; a place for conferences, for information, meetings and for discussion.
Programmes: 
Looking ahead, the Centre has prepared an ambitious programme of activities and events that will see it progress its Mission, including the following inaugural programmes:
Multi-religious Collaboration for the Common Good: Survival and Wellbeing of Children: a capacity-building initiative aimed at empowering religious leaders, congregations, faith-based institutions and individuals across diverse faith traditions to promote the survival and wellbeing of children in Uganda, as a priority country;
The Image of the Other: a signature programme analysing perceptions of the Other in Education, Media and the Internet. Misperceptions and stereotyping are compared with more accurate ways of understanding and depicting followers of other religions and cultures.
KAICIID Fellows Programme: the establishment of a KAICIID Fellows programme for future religious leaders and educators, advancing a culture of dialogue.