El Secretario General del KAICIID insta a la comunidad internacional a crear espacios de diálogo inclusivos para prevenir el extremismo violento y promover el respeto por la diversidad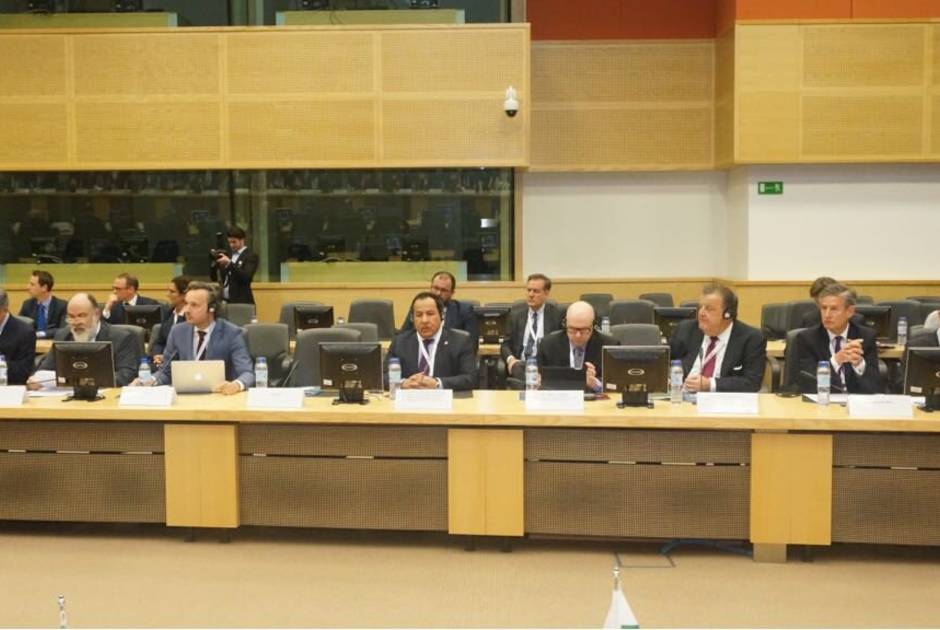 Speaking at the 3rd International Conference on the Victims of Ethnic and Religious Violence in the Middle East on Monday 14th of May, the Secretary General Faisal Bin Muaammar of the International Dialogue Centre (KAICIID), urged the international and diplomatic community to build safe spaces for dialogue between members of different religious and ethnic communities.
The conference is part of the larger political, military and humanitarian efforts of the international community in the region. It is the third conference of a cycle started in Paris in 2015, followed by Madrid in 2017, dedicated to safeguarding the cultural, religious and ethnic heritage in the Middle East – and in particular in Iraq and Syria.
The conference was co-chaired by Belgian Deputy Prime Minister and Minister of Foreign Affairs and European Affairs Didier Reynders and his Lebanese colleague Gebran Bassil, and brought together a large number of ministers, heads of international organizations and representatives of a number of ethnic and religious communities. King Philippe of Belgium joined the participants during a working lunch.
This conference is a forum for all those who are committed to work for the safe return and the sustainable protection of religious and ethnic minorities in the Middle East.
Speaking on a panel on "Inclusive Participation and Prevention", Bin Muaammar described the work that KAICIID has undertaken in the region to build social cohesion and mutual understanding among communities that have been driven apart by the violent atrocities committed by groups like the so-called ISIS. In his speech, he called on all stakeholders to build on the common values that all religions share, and to include all sections of society, in particular women and youth, in dialogue to build inclusive societies.
The Secretary General highlighted three principles for inclusive societies: common citizenship, education, and the promotion of respectful and inclusive discourses.
Read the Secretary General's speech here.