Dialogue is a step towards peace-building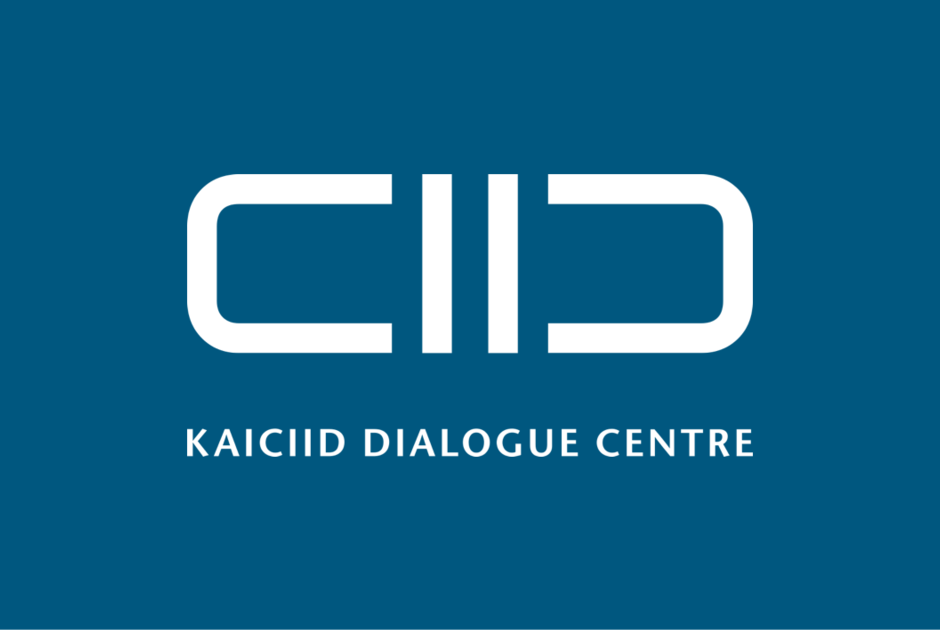 This article was first published on www.scout.org.
"Dialogue doesn't have the pressure (of having) to solve a problem. It is (about) the willingness to learn from another person or party. It is part of conflict resolution and peacebuilding," said Anas Alabbadi, Programmes Officer and trainer with the King Abdullah Bin Abdulaziz International Centre for Interreligious and Intercultural Dialogue (KAICIID).
He added that dialogue is not merely about having a discussion, conference or debate. It is about creating a safe space for people to surface and reveal their assumptions, perceptions and judgements.
Anas, together with fellow trainer, Suchith Abeyewickreme, were at the Suncheon Asia-Pacific Scout Centre in Korea to impart knowledge and provide insights on the subject of dialogue to 33 young representatives from 20 countries in the Asia-Pacific Scout Region from 27 to 28 October 2015. This dialogue training workshop was conducted in partnership with KAICIID to provide young people the opportunity to learn best practices on dialogue in Scouting.
In the short two-day intensive training, the participants learned about various aspects of dialogue – from its concept, the Seven Principles of Dialogue, conflict resolution and peace-building, to putting what they have learnt into practice. They discussed, among many other areas, how their perception of the world, culture and religion, affect others and the progress towards establishing world peace.
The workshop widened the young people's mind (to not only see a situation from one perspective), got them out of their comfort zone and helped them to trust each other. Sunny Lee Hye Young from Scouts of Korea said, "At the beginning of the dialogue training workshop, I was scared to speak in front of people. Learning about the Seven Principles of Dialogue reduced my fears. I also met many friends from other countries who created a 'safe space' for me".
Meanwhile, Javvy R. Gamboa, Boy Scouts of the Philippines realised "the danger of hearing a single story". "We are all authors of a story. Through dialogue, we write multiple stories, which we can then, hopefully, integrate into a single story of humanity," he said.
Embracing the Seven Principles of Dialogue
The participants were introduced to three types of peace-building approaches necessary to ensure the successful transformation into a peace system – political, structural and social peace-building; and the Seven Principles of Dialogue, which are:
1. Create a safe space
2. Agree that the purpose is learning
3. Use appropriate communication skills
4. Surface what is hidden
5. Focus on the relationship
6. Stay through the hard places
7. Be willing to be changed by the situation
The participants had the chance to apply what they have learnt in theory through various team activities. For Aidorlang Ryngksai, a Himalayan Woodbadge Scoutmaster from Megahalaya, India, the workshop taught him to deal with conflicts, and the negative situations and challenges that people face in life. "It really is a great opportunity to be here and learn many things that can broaden our minds. As a Scout, I think we must try to implement the Seven Principles of Dialogue in our life," he shared.
Javvy from the Philippines concurred. "The greatest learning that I can take home is that dialogue always leads to learning things beyond what we can imagine. I will definitely share my experiences, as well as the skills and the culture of other participants with the Scouts of the Philippines, so that they will also be motivated to engage in dialogue."
Caitlin Weich shared the same thoughts, saying that she found the workshop a very interesting and informative experience. "Learning new definitions of 'dialogue' and how to implement it to solve conflicts and work towards peace will be applicable in many situations. I am looking forward to taking the framework back to New Zealand so I can use it to help us be the best that we can be," said the Assistant Zone Leader for Youth from New Zealand.
Jonathan Morey from Scouts of Australia believes that "when we learn about dialogue, we gain the skills to create a better world. Dialogue training has given us the skills to create peace. Our experience of engaging at the dialogue training workshop with KAICIID has enabled us to begin facilitation in our local communities. We now have the skills to bring communities together and create a better world".
This dialogue training workshop complements the 25th Asia-Pacific Regional Scout Conference, held from 3 to 8 November 2015. It was organised to support the dialogue agenda at the Asia-Pacific Region level; to develop a team of dialogue facilitators; to promote and advocate dialogue among Scouts and young people as an effective tool and method of conflict resolution.
This training workshop also further develops the skills of Scouts, and promotes the Dialogue Programme and Badge that introduces intercultural and interreligious dialogue and its practice through training. Moving forward, the Scout Movement will be enabled and equipped to continue educating and enhancing the proficiency of Scouts in the area of dialogue.
"The EQ and calibre of this group of young people in grasping the subject of dialogue is very impressive. Their understanding of the crucial need to establish dialogue with the community in addressing current issues and to achieve world peace is strong," said Anas. The organisation is proud to partner with the Scout Movement as it believes that Scouts have the right mindset and are driven to create positive change in their communities.
With the success of the training workshop, Regional Director of World Scout Bureau Asia-Pacific Support Centre, Makati City, Jose Rizal C. Pangilinan, urged the participants to put into practice what they have learnt. "KAICIID and the Scout Movement need you to contribute towards creating peace. Simplify your conversation with others, use the right way to talk and communicate. After this training, you will be the link to cascade our message and the importance of dialogue to our fellow Scouts and your communities," he stressed.
About the WOSM and KAICIID partnership
In November 2013, the World Organization of the Scout Movement (WOSM) and the King Abdullah Bin Abdulaziz International Centre for Interreligious and Intercultural Dialogue (KAICIID) signed a Memorandum of Understanding (MoU) to promote interreligious and intercultural dialogue among young people. The MoU also expresses that both organisations use dialogue as a tool to promote a responsible way of living the spiritual and religious dimension within their respective communities, and the joint preparation of dialogue training for Scouts.
tags: