Dialogue Among Religions is the Most Effective Way to Combat Violence in the Name of Religion: KAICIID Secretary General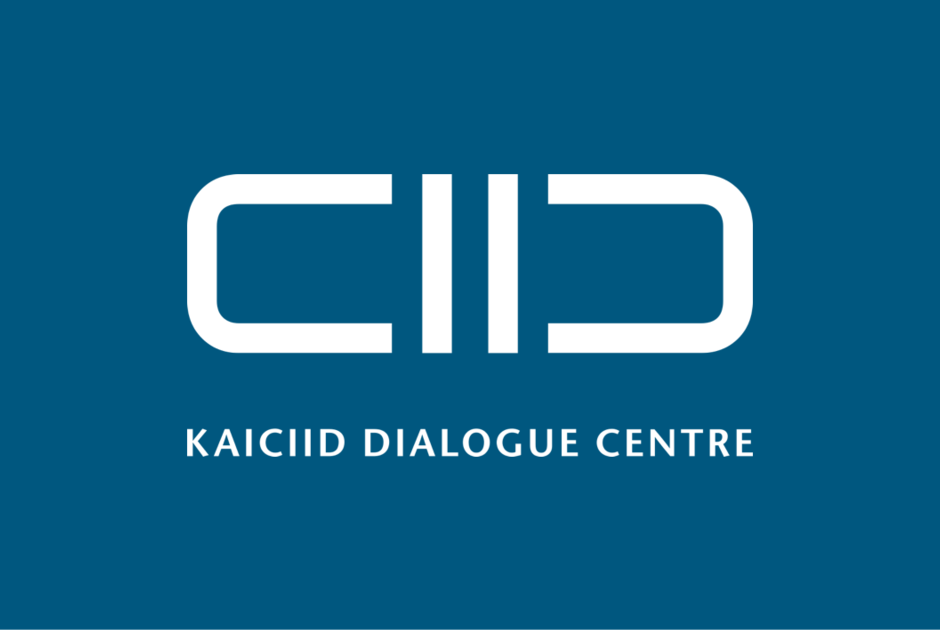 "We face twenty-first century conflicts which respect no borders: we need 21stcentury solutions that address this fact. Peacebuilding efforts that exclude religious leaders and religious perspectives from policy discussions cannot be effective, because we then miss a big part of the picture," said Faisal Bin Muaammar, Secretary General of the KAICIID Dialogue Centre. 
The Secretary General called for a more inclusive approach to lessening conflict and promoting social cohesion. The Secretary General Bin Muaammar was speaking during his visit to New York to meet with UN officials, including the Secretary General of the United Nations, Ban Ki Moon.
Religion is part of the lives of the vast majority of people in the world. Eight of ten people in the world are religious adherents. The vast majority of these people believe that violence towards others is against their faith. All religions share the goal of striving to better the welfare of all humanity.
And yet, conflicts where religion is cited as a factor are increasing around the world. According to recent research, the number of social hostilities involving religion stands at a six-year high.
Bin Muaammar said: "Conflict around the world is growing: everyday people are ostracised, marginalised, threatened, driven from their homes, and even killed because of their religious identities. Those who commit these offences claiming that these crimes are committed in the name of a religion".
"But there is no such thing as a truly religious conflict. In reality, religion is kidnapped to justify extremists' agendas."
"Religion is a powerful force for good, and dialogue between governments, the civil society, and religious leaders can lessen, and most of all, prevent conflict."
Governments are increasingly involving religious leaders in social development. Religious communities are proven actors of positive change: for instance according to World Bank studies, faith-based organisations provide over half of the health and education services delivered in sub-Saharan Africa. According to Religions for Peace, taken together, religious groups are the largest civil society network in the world.
"These networks use their influence to create beneficial change. In the 21st century, policymakers can unleash the constructive potential of dialogue with religious communities to more effectively build peace, educate and foster development.
KAICIID was created specifically to facilitate collaboration between governance, religion and civil society, to mobilise and support the world's religious leaders to act for the common good.
KAICIID works directly with stakeholders to resolve conflict: In May 2014, KAICIID launched its engagement in the Central African Republic (CAR) and brought together civil society leaders, policymakers, and representatives from the Catholic, Protestant and Islamic communities from the capital, Bangui.
In 2014, KAICIID will convene religious leaders from neighbouring countries to speak with religious and political leadership in the CAR, to call upon religious groups to protect each other, and to insist on an end to the violence.
KAICIID will train the trainers in interreligious dialogue, who in turn will pass on to many others the tools of dialogue to build trust and cooperation in areas where fear and mistrust have destroyed the social fabric.
KAICIID convenes policymakers to share knowledge on interreligious education: by sharing learning and tools from different contexts, KAICIID equips governments to best use their education policies and curricula to promote an accurate understanding of other religions and cultures.
KAICIID works with the media to build capacity on reporting on religion effectively, ensuring that reporters and editors are able to accurately represent the communities they serve.
KAICIID also works with interreligious dialogue experts, helping them to present their own messages of peace to a wider audience, helping to counteract prevailing messages of hate.
And finally, KAICIID works to map the concrete success and impact of dialogue on the ground.
"Dialogue can be an antidote to conflict. But it can also inoculate societies against conflict. Dialogue can help governments which are integrating diverse religions and cultures, help to prevent the misuse of religious identity to justify divisions, and to heal societies seeking to move past a history of conflict. We look forward to cooperating with our colleagues in the United Nations, member states, civil society, and religious communities, to implement this vision of a more inclusive future", said Secretary General Bin Muaammar.