Deadline Extended! Call for Application: KAICIID Europe Fellows Programme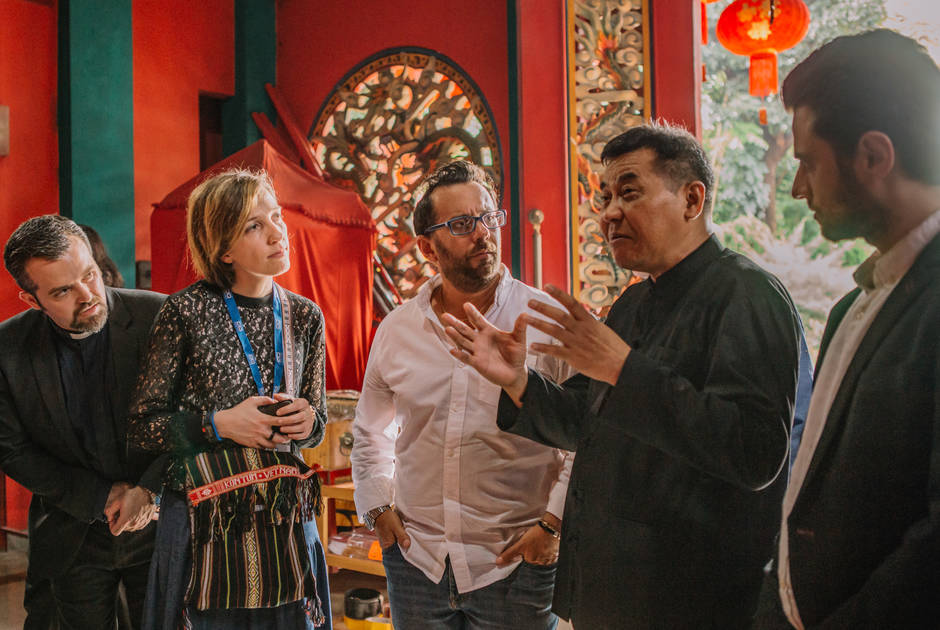 The International Dialogue Centre (KAICIID) is seeking applications from education professionals working in institutions that train future religious leaders to take part in the 2019 KAICIID European Regional Fellows Programme. 
The Fellows Programme will develop the abilities of religious educators to promote interreligious dialogue education and practice within their respective institutions. 
KAICIID will select twenty Fellows from Europe to participate in the year-long course. Selected Fellows will participate in a series of in-person and online trainings related to interreligious dialogue, coexistence and pluralism. This integrated learning process will provide Fellows with a framework to facilitate subsequent trainings and programming within their home institutions. The Fellows will also develop and implement small-scale local and international projects during the course of the programme. There will also be opportunities to organize and attend dialogues, lectures, field visits and conferences.
The Fellows Programme brings together religious teachers from around the world for in-person and online training in dialogue, mediation and peacebuilding over the course of the year-long programme by KAICIID experts. The Fellows programme is designed to equip teachers with the skills to educate their students about interreligious dialogue; provide their students with the necessary skills to become active facilitators and leaders in interreligious dialogue; and to train their students in conflict transformation to be active peacemakers in their respective communities. After graduating from the Fellow Programme, the Fellows will goin the KAICIID Fellows Network, a network of KAICIID Fellows that works on following up on the Fellows' progress, and invests in their long-term sustainability as resource persons in the field of interreligious dialogue and conflict transformation.
Target Group and Selection Criteria: KIFP seeks educators practitioners form diverse institutions that train future religious leaders in the region. KIFP takes into consideration the balanced representation of religions, gender, as well as geographical origins. 
Requirements:
1. Teaching at an institution that trains future religious leaders (i.e. Seminaries, Temples and similar institutions); and/or dialogue practitioners with access to train at such institutions.
2. Coming from (and/or have the support of) his/her institution.
3. Preference for educators who are below 40 years old. 
4. Willingness to learn and cooperate with religious leaders from different religious backgrounds.
5. The working language of the training is English. 
6. Ability to participate and commit to the whole duration of the programme including: 3 residential trainings, all online trainings, and to commit to the implementation of a small-scale Interreligious dialogue initiative during the training.) ​
Interested applicants are encouraged to apply by 16 December 2018.
The Fellowship is open to nationals of the following countries: 
Albania
Andorra
Armenia
Austria
Azerbaijan
Belgium
Bosnia and Herzegovina
Bulgaria
Croatia
Cyprus
Czech Republic
Denmark
Estonia
Finland
France
Georgia
Germany
Greece
Hungary
Iceland
Ireland
Italy
Latvia
Liechtenstein
Lithuania
Luxembourg
Malta
Republic of Moldova
Monaco
Montenegro
Netherlands
Norway
Poland
Portugal
Romania
Russian Federation
San Marino
Serbia
Slovak Republic
Slovenia
Spain
Sweden
Switzerland
"The former Yugoslav Republic of Macedonia"
Turkey
Ukraine
United Kingdom
tags: