Come Together to Protect the Most Vulnerable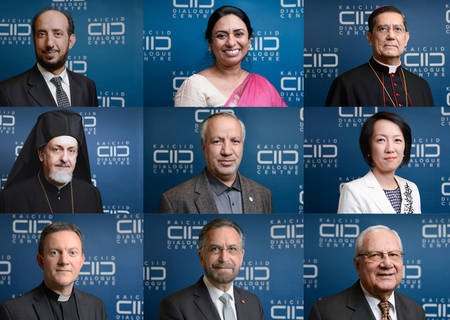 The KAICIID Board of Directors issued today the following statement following the recent escalation of violence in Myanmar: 
"We view with grave concern the recent outbreak of violent conflict in Myanmar and the resulting humanitarian crisis that is unfolding in the country.
People are being targeted for their ethnic and religious affiliation. They are being displaced from their homes and lives, children from their schools, forced into camps ill-equipped to house them. People are watching their loved ones die, either from violence or deprivation.
Experience from other conflicts has shown us that the wave of internally displaced persons and refugees created by this crisis will destabilize communities in Myanmar and the region as a whole for years to come. The devastation caused by this violence will resonate long after the guns have gone quiet. Such violence threatens the social fabric and seeks to divide communities, and risks creating a fertile ground for those seeking to exploit and manipulate the most vulnerable through their religious affiliation.
We call on religious leaders from every faith in Myanmar to come together to prevent violence in the name of religion and to set an example of tolerance and unity in their communities. We call on the international community to open their homes and hearts to those fleeing the violence. We call on all to show mercy to the innocent, and actively engage and foster dialogue among suffering communities to seek a long term and sustainable solution to the current crisis.  
Our thoughts and prayers are with those who have lost loved ones, their homes, and belongings to the violence."
About the KAICIID Board of Directors
The International Dialogue Centre (KAICIID) is an intergovernmental organization mandated to promote dialogue among different religious and cultural groups to promote justice, peace and reconciliation and to counteract the abuse of religion to justify violence. The Centre is governed by a multi-religious Board of Directors, consisting of representatives of five religions - Buddhism, Christianity, Hinduism, Islam, and Judaism.
The Board Members are: Dr. Hamad Al-Majed, Dr. Kezevino Aram, His Excellency Bishop Miguel Ayuso, His Eminence Metropolitan Emmanuel, Dr. Sayyed Ataollah Mohajerani, Reverend Kosho Niwano, Reverend Mark Poulson, Chief Rabbi David Rosen and Dr. Mohammad Sammak.