Africa Region G20 Interfaith Recommendations Call for Action on Hunger, Debt and Climate Change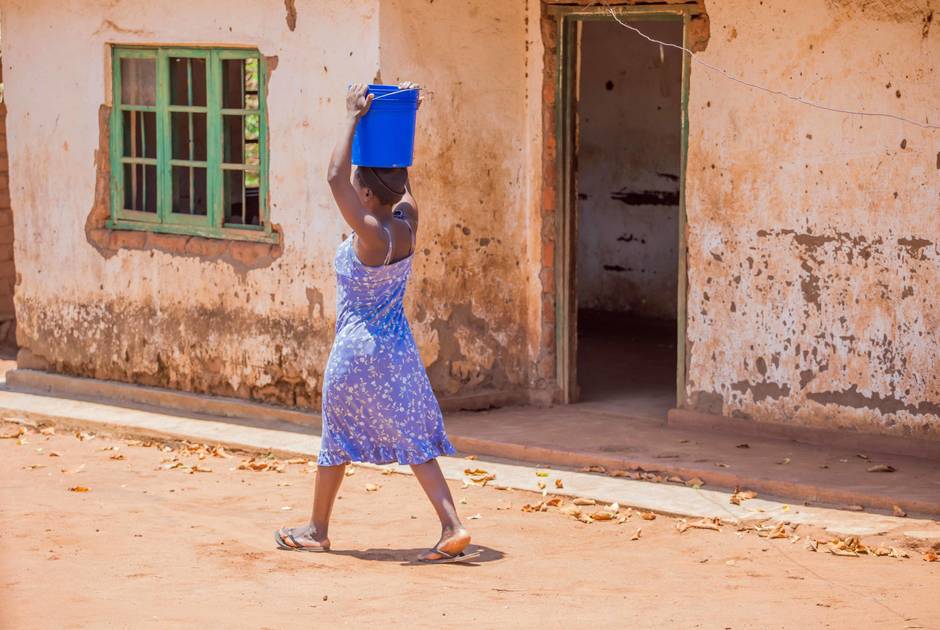 Religious leaders, representatives of pan-African faith-based groups and intergovernmental organizations, senior policymakers, experts and researchers gathered virtually yesterday to present regional recommendations for Africa ahead of the G20 Interfaith Forum.
The Forum, which is now open for registration, will take place in Riyadh, Saudi Arabia from 13-17 October.
The virtual meeting heard findings from four working groups who were charged with examining how to alleviate hunger, protect the environment and ease debt burdens. A final working group made recommendations about advancing public health measures in the wake of the COVID-19 pandemic. 
Africa has seen nearly 1.4 million coronavirus cases and 32,626 deaths, representing five per cent of all global cases and three percent of deaths.
Professor Katherine Marshall, Executive Director, World Faiths Development Dialogue, and a member of the G20 Interfaith Forum Advisory Council, outlined the importance of the consultations from the G20 Interfaith Forum which will help shape a final series of recommendations to world leaders attending the upcoming G20 Leaders Summit in Riyadh in November.
"G20 leaders over the years have repeatedly emphasised that Africa needs to be central to the agenda," Marshall said. "There are countless efforts to address the many challenges that Africa faces that are relevant to the G20 process. Among them, there are very specific concerns about the economic and social crises, as well as the health crises, which call upon major financial efforts and the G20 leaders are clearly at the centre of those financial efforts. These include action on debt, but also the major reformulation of existing financing arrangements and new financing to help countries and communities to cope."
The consultations – which have already led to recommendations from Asia and Arab regions - have been supported by KAICIID, with key partners the G20 Interfaith Forum Association, the United Nations Alliance of Civilizations and Saudi Arabia's National Committee for Interfaith and Intercultural Dialogue.
Food Security is a Long-Term Issue
The working group on alleviating hunger urged the G20 to encourage national governments to emphasise interreligious and interfaith education as an important long-term strategy to fight conditions that produce poverty and hunger, such as conflict. They also recommended that religious organizations should be able to partner with government institutions in building agriculture community centres which can implement food security responses.
"Hunger is an emergency issue, food security is a long-term issue," said Dr Renier Koegelenberg, Board Member of the Cape Development and Dialogue Centre Trust in South Africa.
Koegelenberg added that governments should leverage the trust that faith leaders have in communities which could help provide services to alleviate hunger. "The first point is to focus on the need to have meaningful structured partnerships between faith based organisations, faith communities and governments."
Religious Leaders Need Additional Training on Environmental Protection
A working group on the environment focused their discussions on climate change reversal. Africa is rich in natural resources, including arable land, water, oil, natural gas and minerals. The continent is home to 30 per cent of the world's mineral reserves, 40 per cent of the world's gold and up to 90 per cent of its chromium and platinum.
Recommendations included promoting the participation of Africa-based faith organizations in international dialogue on environmental issues, establishing a fund that could enable religious groups to train religious leaders and their congregations on environmental protection and climate change. The group additionally called for the establishment of the Regional African Hub of the Green Climate Fund as a step towards monitoring the commitments of various African states in focusing on climate change.
"Faith based organizations have a very important and central role to play if they are guided to salvage the continent from so many issues," said Dr Auwal Farouk Abdussalam, Deputy Director of Academic Planning, Kaduna State University, Nigeria.  "The G20 should help in establishing a fund that will enable faith-based organizations to access money to train religious leaders on environmental issues for delivery to their congregations," he continued. "This will help in establishing or bringing awareness to environmental issues across the continent."
Faith Communities Can Combat Income Inequality
During the virtual meeting, working group members additionally outlined ways to help countries in Africa to become sustainable economies. These included fostering expertise and development, and working with faith-based communities to build a global economy based on principles of solidarity to combat income inequality.
In discussing how to strengthen African institutions in the wake of the pandemic, participants highlighted the importance of strengthening access to employment, healthcare and food to help vulnerable populations overcome the social and economic problems associated with COVID-19.
Religious Communities are Key to COVID-19 Response
The COVID-19 working group made recommendations calling for government and international agencies to find more effective ways to work with ecumenical councils, faith actors and other organisations in developing and implementing policies regarding COVID-19. Another recommendation emphasised the need for public officials to understand the requirements within different religious traditions with respect to worship during the crisis.
"There is a lot that religious communities can help with apart from management, apart from reaching out to people," said Adesina Olukanni, Senior Fellow, International Center for Law and Religion Studies. "There is a need to involve religious leaders in the management of the issues pertaining to the pandemic. Governments should work with these religious leaders."
Professor Dr Cole W. Durham, President, G20 Interfaith Association, said interreligious organizations could play a lead role in the upcoming G20 Summit.
"Finding solutions for the challenges based in Africa must be one of the highest goals of the G20 leaders. Overall, the G20 process cannot be regarded as a success if it doesn't succeed in addressing African challenges in significant ways. As we have worked on this particular regional consultation, we have been particularly conscious of how much is going on in the region, and our best hope is to tap into these and support the extensive work that is already underway."
"Meaningful solutions cannot be achieved without mobilising the strength and synergies and trust that can be achieved through coordination with religious communities that play such a significant role in the life of the African continent," he added.
tags: