"We Need Each Other to Survive": How KAICIID Platforms, Fellows, Are Responding to COVID-19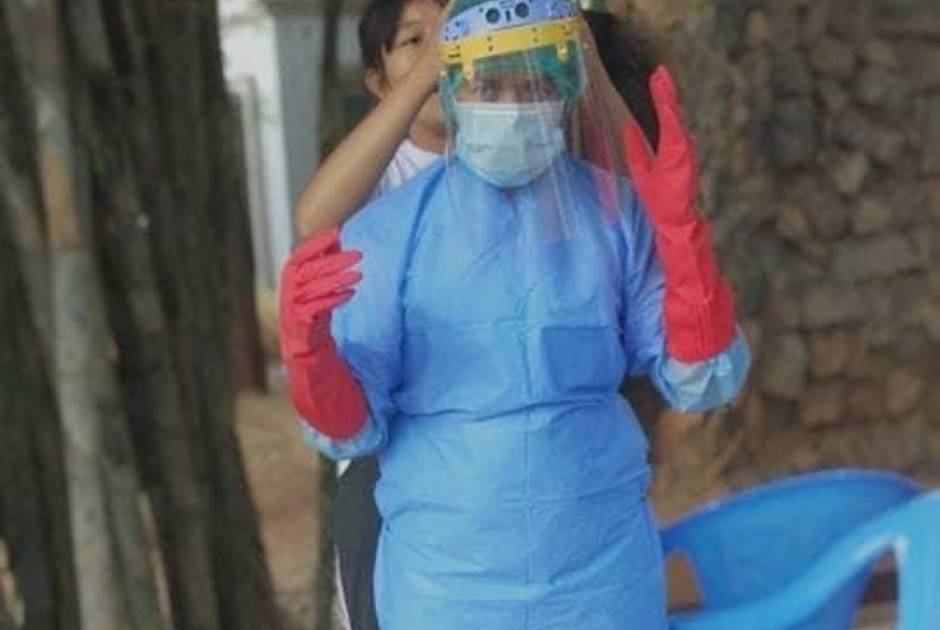 When the COVID-19 pandemic started, Zaw Zaw Aung's first thought was how the disease might put further strain on already fraught relationships in Myanmar, where there are ongoing tensions between Buddhists and Muslims.
Aung is the Programme Manager of Paungsie Metta Initiatives (PMI), a multi-religious network of Buddhists, Christians, Hindus, and Muslims that promotes peaceful dialogue across Myanmar.
Rather than endangering PMI's efforts, the crisis has proved an opportunity to strengthen bridge-building between Myanmar's multiple religious communities, Aung said.
KAICIID's support of these initiatives, he added, has been critical.
In response to the overwhelming need brought on by the pandemic, KAICIID developed a plan to address the crisis by increasing and re-directing resources to support interreligious leaders like Aung all across the globe.
With their deep connections in local communities, KAICIID believes religious leaders can play a crucial role in disseminating information, providing support, and helping enact policies to raise awareness and communicate preventative health measures.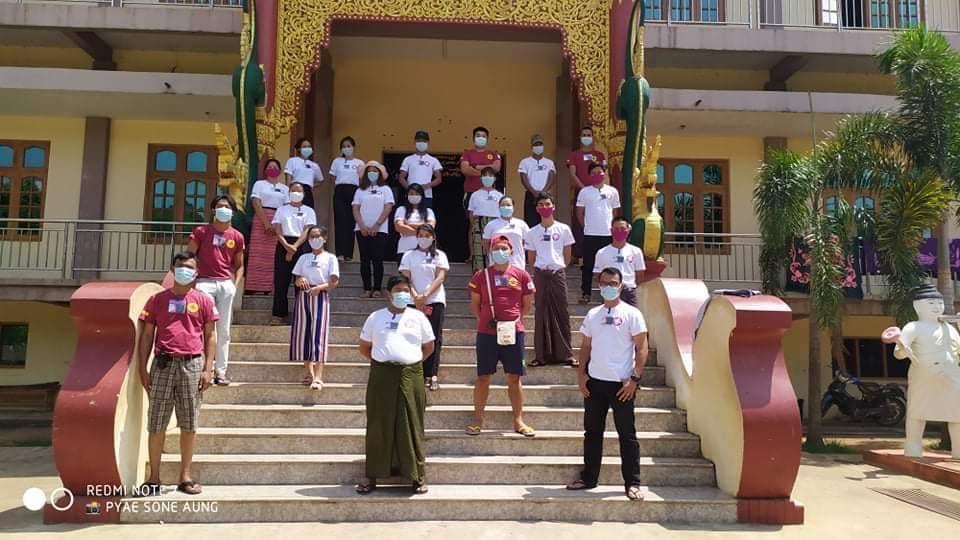 With KAICIID's support, PMI trained a local pool of volunteers to work on emergency response and provide aid at quarantine centres. They also worked with alumni of their interreligious dialogue programme to produce videos to raise awareness, help source protective materials for minority communities, and work with the government to meet the most urgent needs on the ground.
The effect has been palpable, Aung explained. Seeing leaders from different communities working together has raised confidence in the potential and promise of interreligious dialogue.
"Because of PMI's response to COVID-19, we have got more trust from the different religious leaders," he said. "It's an eye opener for them to see we really care about different groups rather than protecting one group or another."
In northern Rakhine State, where interreligious hostility has been particularly brutal, he said, "it's a big deal, because now that they've seen the positive impact we've had in the midst of the pandemic, they're more willing to be part of our interreligious work in the future."
This is just one example of the wide range of ways KAICIID's response to the pandemic has not only met immediate needs, but helped sustain and strengthen interreligious dialogue in communities around the world.
Educating and countering hate speech
---
In the Arab region, shortly after the COVID-19 health crisis was declared as a pandemic, the KAICIID- supported Interreligious Platform for Dialogue and Cooperation in the Arab Region issued a statement calling for multireligious cooperation to overcome the crisis. 
More recently, several platform members including KAICIID Fellows Dr. Mohammed Abd El-Fadeel of Al-Azhar University, Egypt and Ramy Atta Seddik, an Egyptian journalist, along with public leaders such as Bishop Elias Toumeh of the Antioch Orthodox Church, Syria and Kheder Dumaley of the University of Duhok, Iraq, published a series of 12 editorial pieces emphasizing themes of solidarity and the crucial role that religious leaders and institutions play in such a crisis.
KAICIID Secretary General Faisal bin Muaammar shared how partners like these were working "to counter hate speech arising from the disease, educating religious leaders and communities on the dangers of the disease, de-escalating conflict and encouraging cooperation in joint action against the disease."
Delivering his remarks to religious leaders and faith actors at a United Nations (UN) Virtual Consultation Meeting — co-organized by Office of the High Commissioner for Human Rights (OHCHR), United Nations Office on Genocide Prevention, and the United Nations Alliance of Civilizations (UNAOC) — he said KAICIID is working alongside its, "global network of partnerships and programmes in some of the most divided regions of the globe currently working towards interreligious and intercultural consensus in the face of COVID-19."
Via small grants, thematic webinars through the Dialogue Knowledge Hub, social media campaigns, and collaboration with other organizations, KAICIID-supported efforts have been directed to raising awareness in multiple ways: through health communication, countering stigmas and discrimination linked to the outbreak, promoting solidarity, building religious actors' capacities, promoting volunteerism and active citizenship, and supporting the involvement of religious actors in policy formulation and implementation.
Addressing the pandemic in Africa
---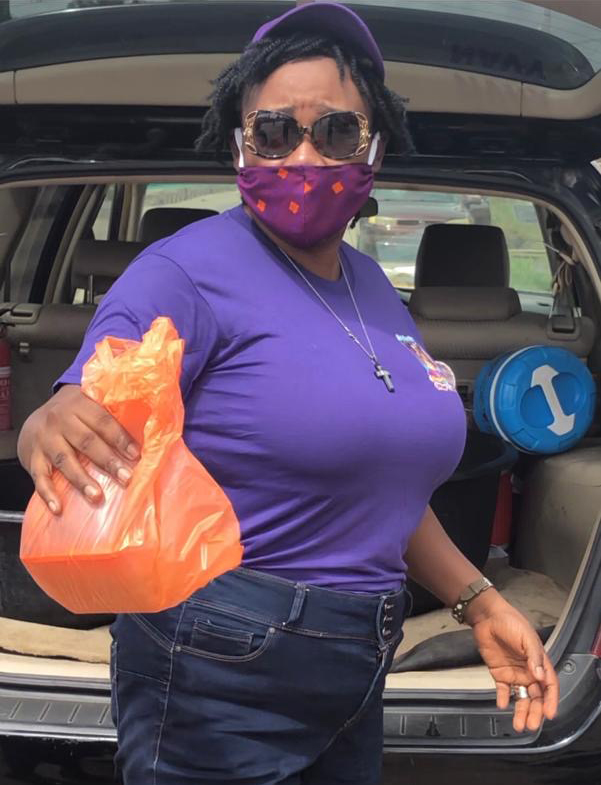 In the Central African Republic, the PCRC (Plateforme des Confessions Religieuses de Centrafrique) relied on financial and institutional support from KAICIID to work with the Conflict Sensitive and Hate-speech Prevention Journalist Network to train media professionals on communication to a multi-religious general public.
Through their long-established national interfaith network, PCRC also released an awareness-raising joint statement by Catholics, Protestants, and Muslims as well as providing workshops for Christian and Muslim leaders on how to respond to risks posed by the virus. Leaders also called for a day of fasting and prayer, encouraging believers to do so at home. 
Farther west, Elder Uzoaku Williams, Co-Publicity Secretary of the Interfaith Dialogue Forum for Peace (IDFP) Nigeria, said that KAICIID's support has been "massive" in her country, where communities were "sitting on a time bomb of religion." A crisis like the pandemic threatened to ignite them.
But, echoing Aung, Williams said the emergency situation — and KAICIID's support through it — helped spark creativity instead.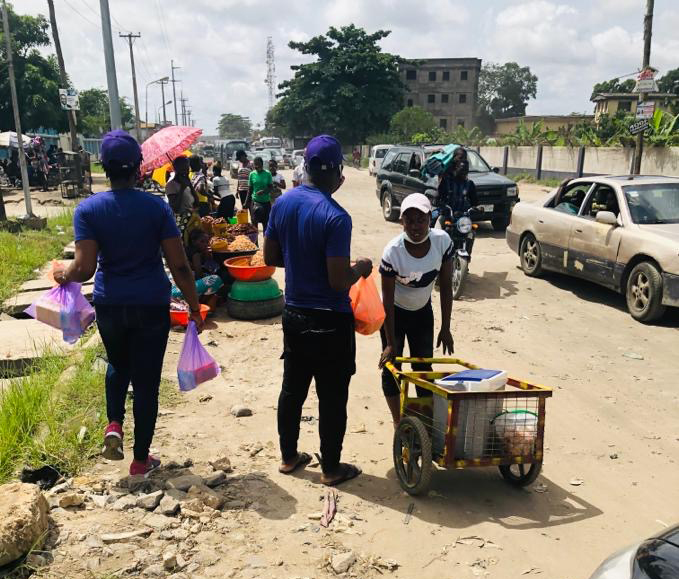 Using video, audio, social media, and loud speakers in rural communities without reliable technology, IDFP Nigeria produced a range of educational campaigns to raise awareness about the disease.
One media campaign featured a jingle in Hausa — one of Nigeria's most prominent languages — that was disseminated widely via WhatsApp and radio.
Another campaign featured verses from holy texts such as the Bible and Qur'an.
Muslim and Christian leaders, "went to their scriptures and picked verses that could actually corroborate with what was happening," said Williams. "They showed that it was not sin or anything abnormal for people to not to go to the church or the mosque because of the pandemic."
Christian leaders used a verse that encouraged the Israelites to not "go out the door of your house" until one of the plagues of Exodus had passed (Exodus 12:22). Muslims capitalised on the exhortation that "Allah loves those who are clean" (Surah al-Baqarah, 2:222) in the Qur'an.
Through this, religious leaders showed how COVID-19 is a "plague" or "pestilence" that "will actually kill people if we don't take it seriously," Williams said.
Part of IDFP's advocacy efforts, these messages also countered misinformation, conspiracy theories, and resistance to social distancing measures produced within religious communities.
This, Williams and Aung both said, was one of the more difficult aspects of their work.
Supporting Fellows' responses
---
KAICIID Fellow Nur Hidayah, founder of Yayasan Pemberdayaan Masyarakat Indonesia Cerdas (YPMIC), observed how initially, various religious communities in Indonesia, "insisted on continuing to worship at their respective places of prayer," she said. She decided to address this issue head on.
"One of YPMIC's visions is to create a safe, comfortable and peaceful situation in Indonesia," Hidayah said. "Therefore, we conducted interreligious dialogue sessions that resulted in a guide to worship at home during the COVID-19 pandemic period."
Through dialogue and with the help of multiple media platforms, faith leaders from various backgrounds were able to produce and share resources on how to worship at home in order to "break the chain of distribution in society," she said.
Religious communities of all kinds responded positively to the messaging.
"The support of KAICIID for our activities at YPMIC during the pandemic was extraordinary," said Hidayah, "it made it easier and helped us achieve our target."
To date, 26 different KAICIID Fellows like Hidayah have been awarded grants to support their work in the wake of the pandemic. KAICIID is also in the process of awarding grants to organizations and individuals responding to the crisis through interreligious dialogue in the Arab Region, Myanmar and Nigeria.      
These grants, while not used for masks, medicines, or equipment, are being deployed to make a tangible impact among different religious communities in KAICIID's focus areas.
They also seem to be paving the way for more fruitful dialogue in the future.
Reiterating what Aung shared about his context in Myanmar, IDFP's Williams said "people are really seeing how what affects the other person also affects you."
"People are seeing how Muslims and Christians, we all suffer together," she said, "and that is reawakening a consciousness that says, 'we need each other to survive.'"
This is not only the case when it comes to COVID-19. Williams said the shared challenge has rekindled an awareness that, "we need each other to make an impact in many ways."
"At this point, nobody is talking about differences," she said.
Instead, people are realizing that "what is important is working together as a team; to save our lives, to save the creation, to save the world."