"Use of dialogue to prevent violence and reverse extremism must be part of the solution to any conflict": KAICIID Secretary General at OSCE Conference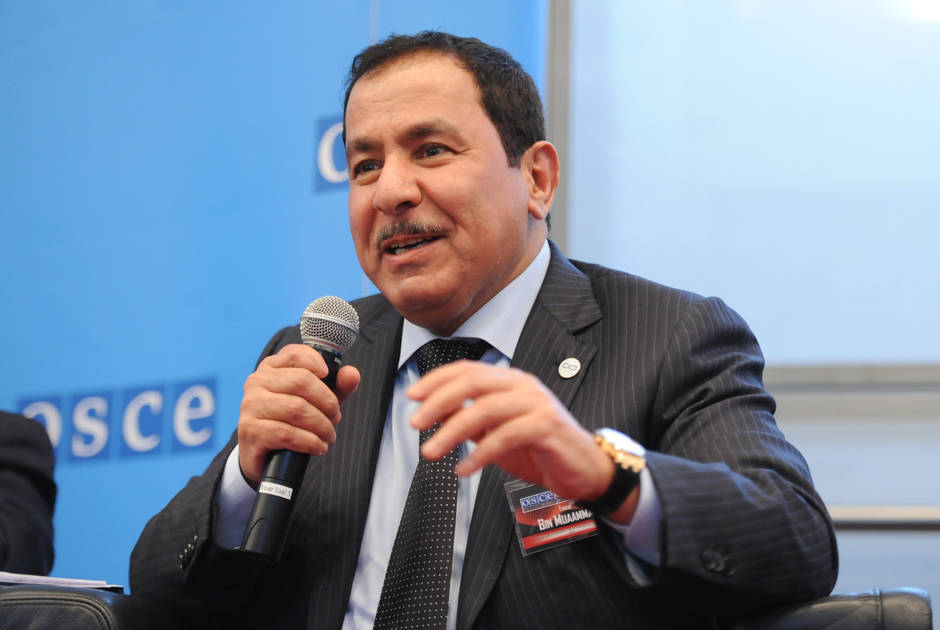 Vienna, AUSTRIA: Speaking at an OSCE discussion on measures and actions to prevent and counter extremism and radicalisation, KAICIID Secretary General Faisal Bin Muaammar highlighted the vital importance of dialogue with religious leaders and religious institutions in understanding, preventing and resolving violent extremism.
Speaking at the concluding session of the event, which focused on strengthening international responses to radicalization that leads to terrorism, the Secretary General said: "Religion governs the lives of millions of people, shapes their worldviews and guides their behaviour. People who are insecure, seek assurance. Religion offers many who live with fear the security they seek. If religion is misused to incite and justify hatred, prejudice and violence, the safe refuge becomes an oven for radicalization.  Too many young people are deceived by the false sense of identity that extremists offer. Dialogue can reverse that deception."
The Secretary General emphasised the importance of a coordinated, international use of dialogue as a strategy for peacebuilding, and highlighted KAICIID's partnerships with international organizations and civil society organizations, including with those represented on the panel alongside KAICIID.
The Secretary General was joined on the panel by Fathallah Sijilmassi, Secretary General, Union for the Mediterranean, Nassir Abdulaziz Al-Nasser, High Representative of UNAOC, and Hatem Atallah, Executive Director, Anna Lindh Foundation.
In conclusion, the Secretary General invited the participants to "propose new partnerships that promote dialogue in order to subdue extremism and prevent violence in the name of religion. That is a huge task. No single organization can succeed on its own. We need to combine our expertise to jointly confront this threat that faces us all."
About the OSCE Security Days
OSCE Security Days events gather together experts from different countries, with different specializations, to examine new thinking on security issues. They look at both the theory and practice of solving conflicts, and the role of regional and multilateral organizations in sustaining and consolidating peaceful societies.
Possible measures and actions to prevent and counter extremism and radicalization that lead to violence are the focus of an OSCE Security Days event in Vienna on Thursday, 21 May and Friday, 22 May 2015.
The full text of the Secretary General's speech can be found here.