"A Great Gift" – KAICIID Fellows Reflect on Our Programme Impact"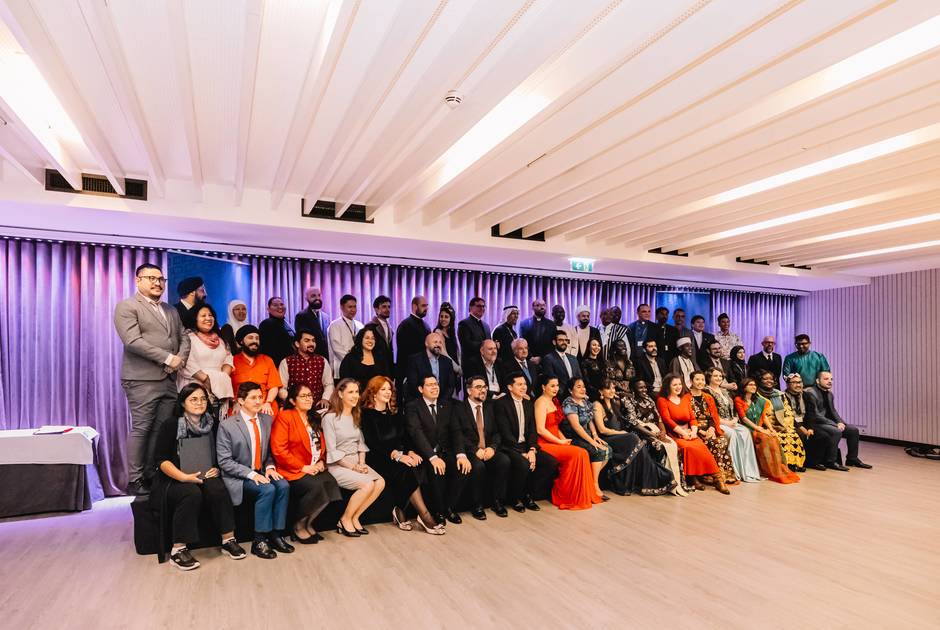 Graduates from KAICIID's flagship International Fellows Programme have spoken about their year-long training and the impact it has had on their lives and communities.
The International Fellows Programme is a prominent one-year initiative focusing on three key pillars, including capacity building, professional development, intensive dialogue training and networking. The Fellows are comprised of a global community of religious leaders, academics and dialogue experts.
Success in Diversity: 450 Fellows from around the world committed to fostering IRD in their respective communities
To date, 450 Fellows from 86 countries, representing 11 religions, have successfully completed the programme and joined the Alumni Network. In the eight years since the Fellows Programme was launched, Fellows have implemented over 500 interreligious dialogue or / intercultural dialogue initiatives tailored to the needs of their institutions and communities. These initiatives have successfully targeted over 300,000 people.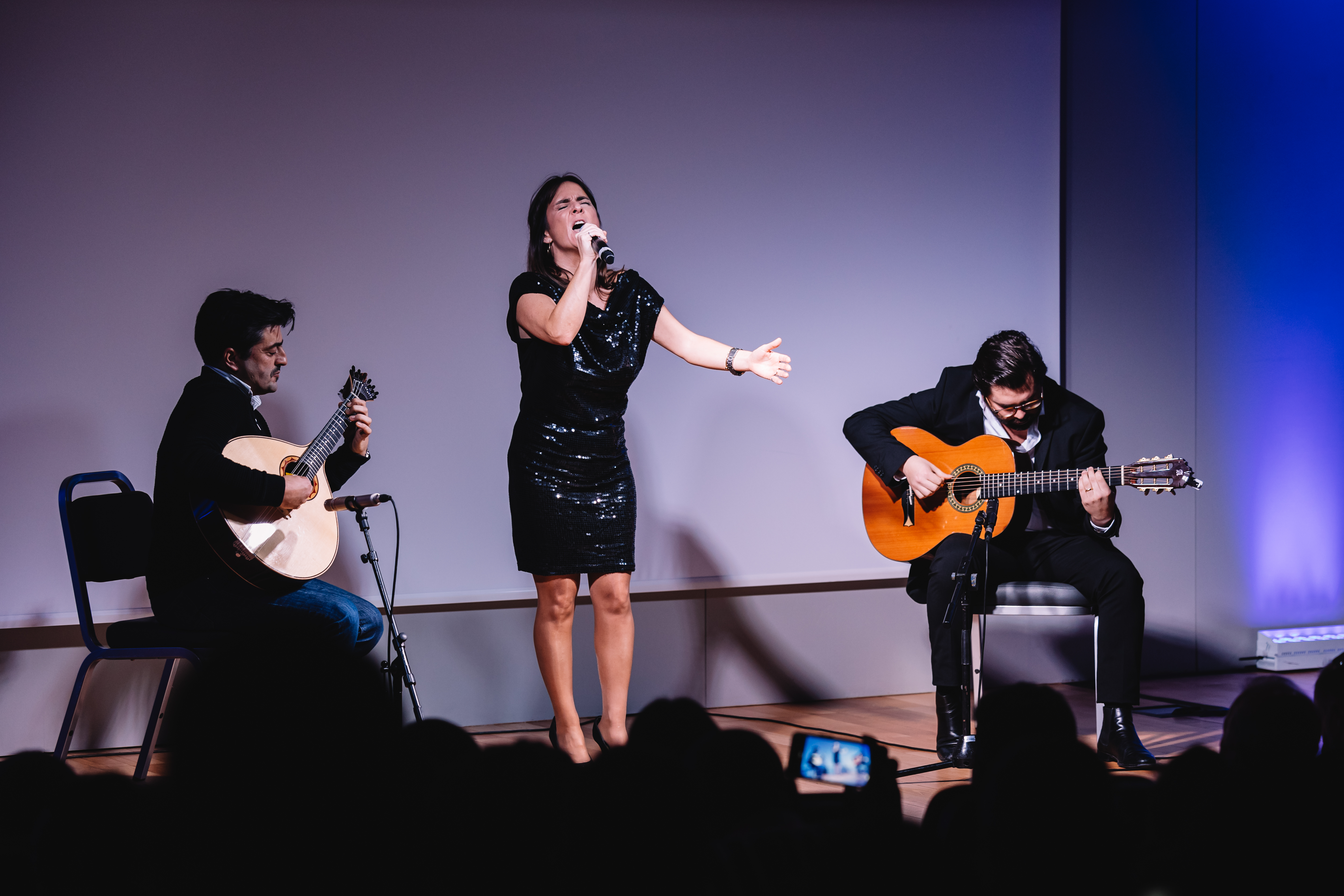 While 56 Fellows from 38 countries, including Brazil, Canada, Uganda and Indonesia graduated from the Programme on 14 December 2022 in Lisbon, over 150 have already graduated throughout 2022 and joined KAICIID's growing Fellows Alumni Network. Graduates this week include those from South Southeastern Asia and Latin America. KAICIID also held an evaluation and sustainability workshop earlier this week in Lisbon. Sessions included "Dialogue and the Rights to Freedom of Religion and Belief" and visits to local houses of worship. 
KAICIID is currently celebrating its tenth anniversary promoting interreligious and intercultural dialogue around the world.
KAICIID Fellow: "This Programme has taught me a lot about dedication, patience, committment and collaboration"
Abdul Kareem, Founder and Co-Executive Director of the Strength in Diversity Development Centre and the Interreligious Coalition Against Corruption in Nigeria said the Fellows Programme had allowed him to focus on his career while encouraging interreligious dialogue among his community.
"To be selected as one of the 25 beneficiaries among 500 applicants is really an honour for me and as such, a turning point in my career. The level of organization and coordinate of the whole impactful year of the fellowship is really commendable and has actually taught me a lot about dedication, patience, commitment and collaboration; especially among the facilitators, Programme Director and the KAICIID team."
He continued: "The KAICIID Fellows programme actually changed my plans and focus on my career by using my communication skills to enhance IRD in my country."
KAICIID's 2023 International Fellows programme launches on 11 & 12 January in international regions, including Africa and 19 January in the Arab region.
Former Fellow Karen Castillo, director of the Mexican Institute of Catholic Social Teaching, said her Fellowship had helped her open up a number of pathways to social transformation.
"Being a Fellow of this programme has been a great gift from life. Interreligious dialogue has been a beautiful path that has allowed me to meet very valuable people, which has confirmed to me that diversity enriches us. Participating in the programme has opened a window to meet other faces, to discover other paths and to know that the participation of the different actors in dialogue is essential to also achieve a social transformation."
She continued: "I take a lot from this training, and perhaps it would be very difficult for me to choose one thing; however, it has been essential to know that there are a large number of initiatives at the international level and from different religious traditions, even in dialogue. Also knowing that these initiatives arise to provide answers to specific problems that can be addressed from a political, ecological, theological, spiritual or cultural scope/framework. Discovering that the capacities of each person are a fundamental tool for justice and peace; that religious convictions can be enriched from diversity."
Abdul Kareem said that the Fellows Programme helped him plan his career. "The KAICIID Fellows programme actually changed my plans and focus on my career by helping me come to a decision to use my communication skills to enhance IRD in my country."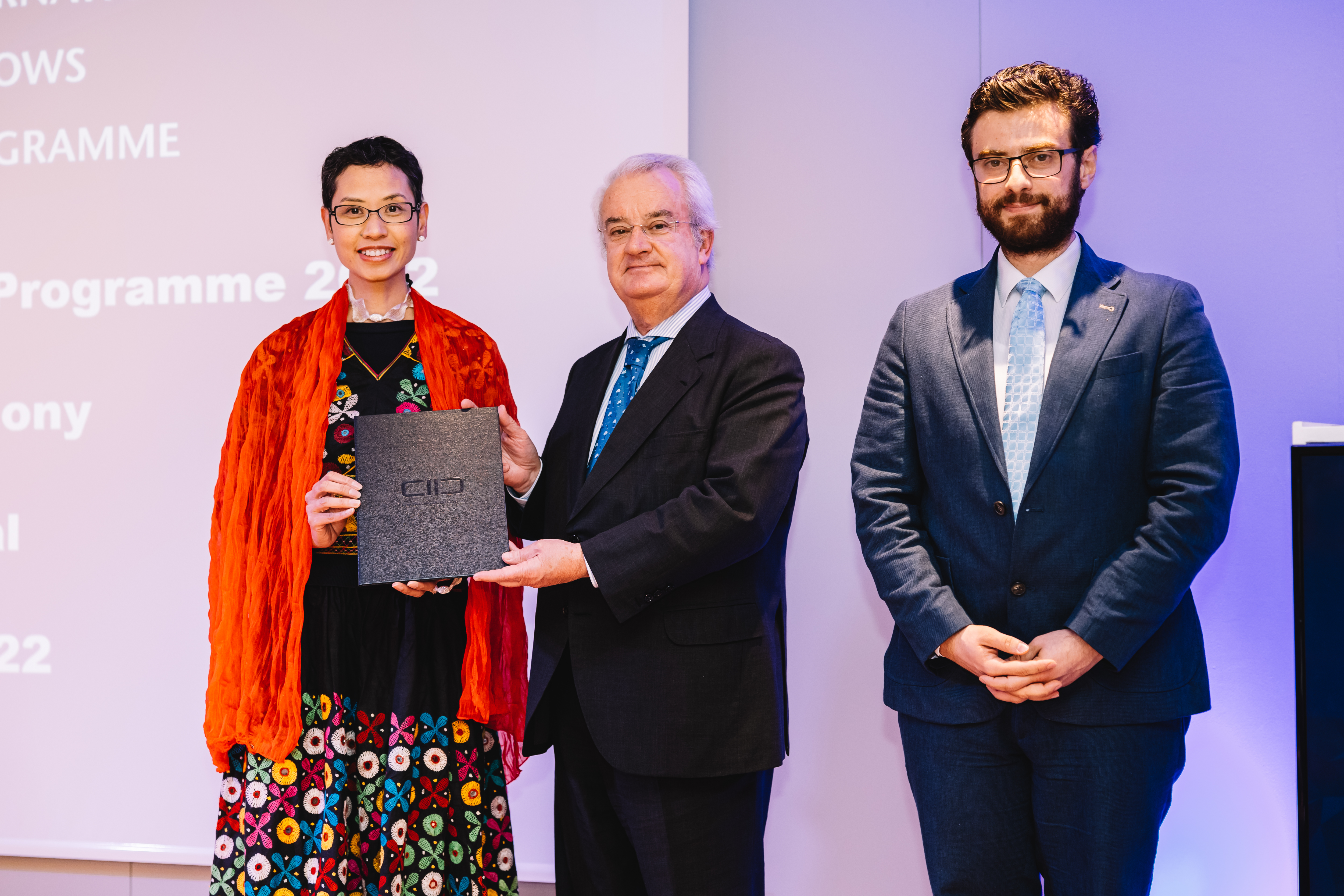 KAICIID´s Deputy Secretary General Ambassador Almeida-Ribeiro took part in the ceremony and handed over the diplomas to the proud KAICIID Fellows.
"The KAICIID Fellows Programme perfectly resembles what our organization stands for. We equip people with the skills in interreligious dialogue so they can become facilitators, leaders and active peace advocates in their communities at home. Through this programme, we connect people from entirely different cultural and religious backgrounds in an inclusive environment, instilling in them a passion for diversity, interreligious dialogue and a deep desire to learn more about one another", the Deputy Secretary General said.