For the Media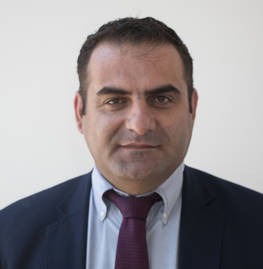 Country:
Austria
Language:
Arabic, English, German
Expertise:
Interreligious Dialogue, Peacebuilding
Senior Programme Manager, Arab Region
Waseem Haddad is the Programme Manager for the Arab Region programme. Waseem has worked extensively on interreligious peacebuilding and the application of interreligious dialogue to support social cohesion in the Arab Region. His current projects are the "Social Media as a Space for Dialogue" programme, and he is developing a network of religious institutions. Born 1978 in Tartus, Syria, Waseem studied at the St. John of Damascus Orthodox Institute of Theology of the University of Balamand, Lebanon, and continued his studies in Germany at the Faculty of Protestant Theology where he finished his studies with a master's thesis on "the end of the earthly existence of Jesus Christ according to the Qur'an and Islamic commentaries". Working as university assistant at the Chair of the Studies of Religions at the University of Vienna (2009-2013), he taught several courses in religious studies and is also currently finishing a PhD on the methodology used by al-Biruni to present other religions.