COVID-19 has resulted in an unprecedented health crisis. Although data so far shows they might face less of a health risk than other age demographics, young people are deeply affected by the pandemic's economic and social impact. According to the United Nations, there are nearly 1.2 billion young people between the ages of 15 to 24, accounting for 16% of the global population.
Yet even in the face of extraordinary challenges, young people are formulating an active global response to the virus through dialogue and cooperation with other religions. Their responses have been as original as they have been effective – countering fake news and hate speech on social media, providing relief services and raising awareness in their local communities.
Providing masks and portable hand-washing kits in Cameroon
As of May 15, Cameroon is the most heavily impacted country in the Central Africa region with almost 3000 reported cases of COVID-19, and many more suspected cases, according to the African Union. The country also lacks access to testing kits and recommended personal protective equipment.
In response, Clement Awanfe Ngueto, president of Global Compassion in Cameroon, launched an online fundraising campaign to produce and distribute more than 2000 face masks to vulnerable individuals.
"Cameroon has a lot of motorcycle taxis that transport hundreds of people every day, so their drivers are very vulnerable," Awanfe said.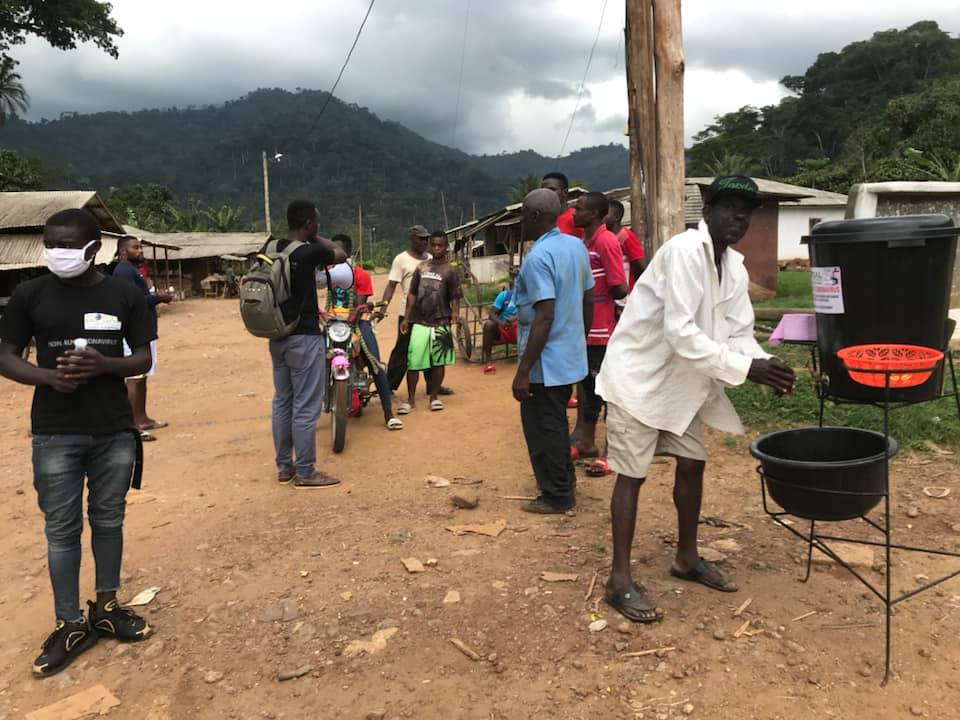 Awanfe's organization is part of the United Religious Initiative, which has encouraged its interfaith network to take responsible community action in response to COVID-19.  His team of 18 volunteers has also taken to the streets to encourage proper handwashing, offering a specially designed portable kit which gives locals access to soap and water in places where it is not readily available. The kit consists of an iron frame which holds a water drum connected to a small tap and soap container.
"We asked a neighbourhood blacksmith to make 10 frames. We place them in public areas and tell local people about them so they can come and wash their hands," he said.
Around one thousand people use these portable hand-washing kits every day which are accessible to everyone.
Interreligious food distribution in Pakistan
The COVID-19 pandemic has particularly affected the poorest people in many societies, as they have found themselves without any income due to confinement or loss of employment. Despite the risks, as they seek basic resources to survive, many vulnerable groups have had to break social distancing measures, leading to increased infections and in some cases stigmatisation.
In response, Shahid Rhemat, Executive Director of Youth Development Foundation in Pakistan has organised volunteers to distribute baskets of food and basic hygiene products to communities in need, but with one key twist – volunteers must distribute the baskets to individuals who are not from their own faith community.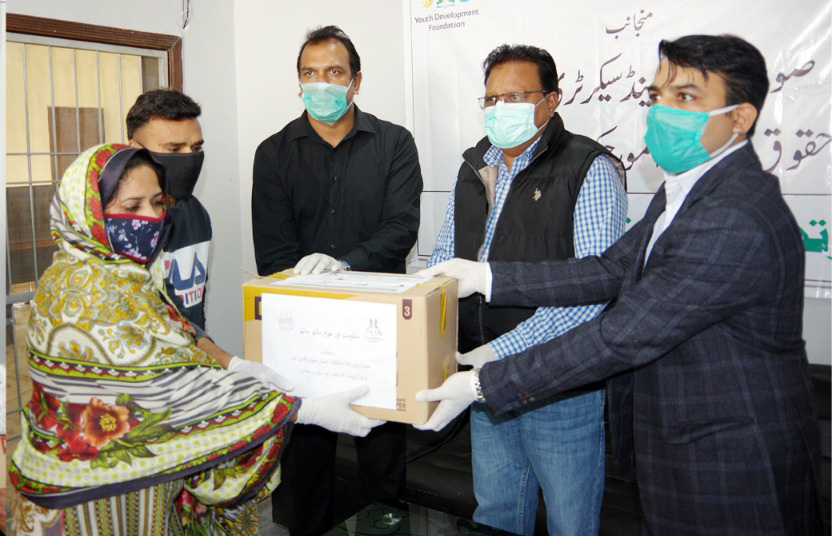 "We have about 212 volunteers, who are young people from every religion and background: Muslims, Christians, Hindus and more," Rhemat said. Muslim volunteers must distribute baskets to Christians, Sikhs to Hindus, etc.
"In this way, we are aiming to build an atmosphere of trust and dialogue and to show that all people are equal when it comes to receiving this help, regardless of religion," Rhemat adds. 
So far, the foundation has reached almost 400 families and hopes to reach another 500. "Faced with this pandemic, it is important to promote positive stories, because there is a lot of hate speech on social media and on the ground," he said.
Bingo for peace in India
Hate speech directed at minority communities during COVID-19 has posed a key problem for countries around the world, including in India, where Saumya Aggarwal from Youth for Peace International (YFPI) says the virus has taken on a "religious tone," with religious groups being wrongly associated with the spread of the disease through social media and fake videos.
"The lack of information and fake news leads to increased hatred between communities" she said.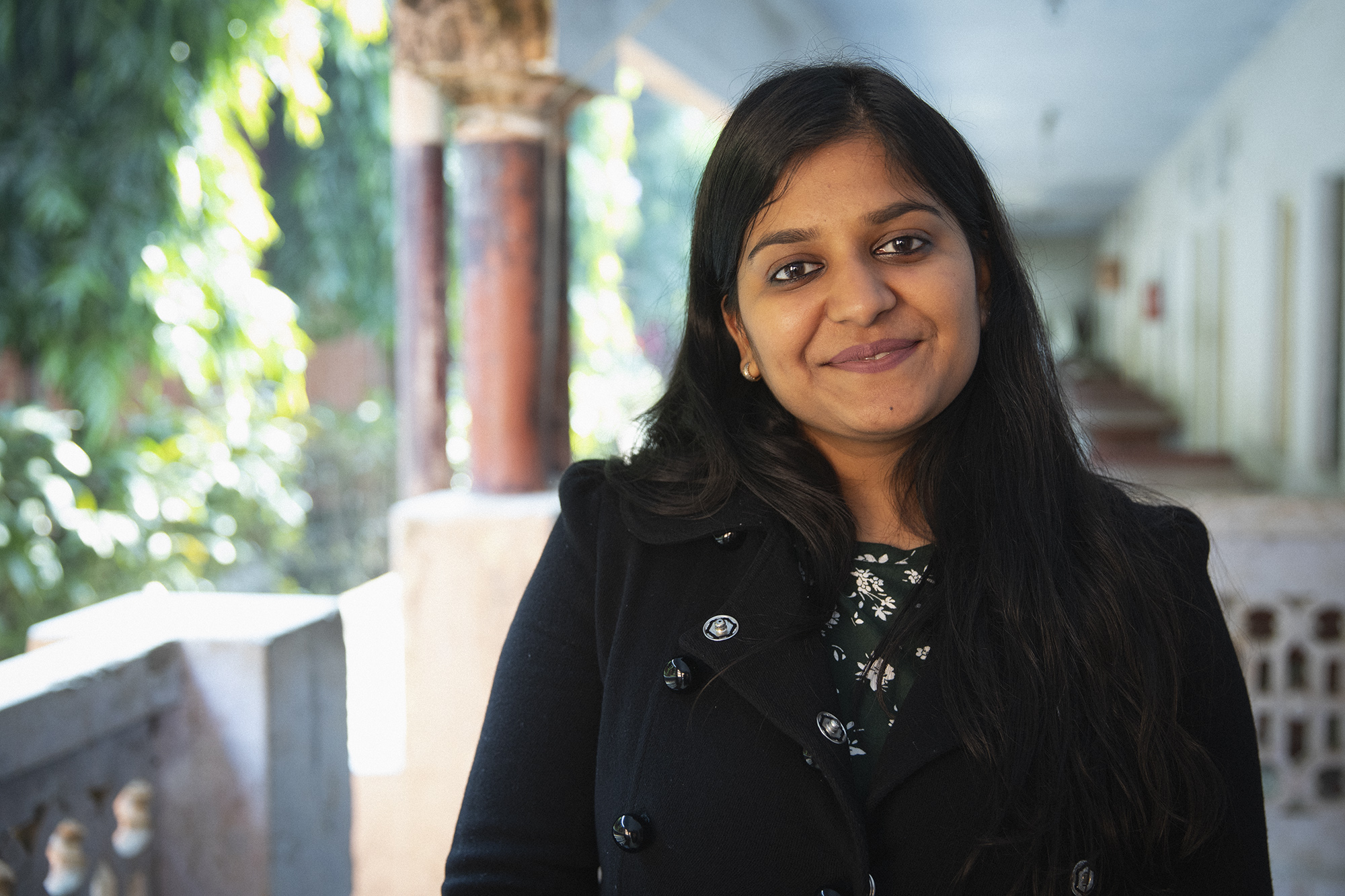 In order to change the narrative, YFPI has increased its presence on social media with initiatives such as the "Small Acts for Peace" bingo game. So far, more than 150 young people have shared the online bingo card, checking off actions such as volunteering for a local organization, befriending people from other communities or familiarising themselves with the teachings of at least two religions other than their own.
These initiatives help to raise awareness among young people and contribute to the creation of an environment of peace, Aggarwal explains.
Awareness Raising through old and new media in Kenya
In order to reach remote communities in Kenya and raise awareness on the severity of COVID-19, Philibert Aganyo, president of the Interfaith Young Network of Kenya, is combining the strengths of modern social media with the power of radio, one of the oldest mass media platforms.
Aganyo is a member of the Seventh Day Adventist Church, and decided to use their existing radio show on Bible studies to broadcast messages with health guidelines in traditional languages. Based on the initiative's success, he plans to continue raising awareness from the local radio station until 31 July.
He has also turned to digital platforms to reach young people. Using quotations from sacred texts from the major religions, Aganyo's social media campaign reminds people to follow hygiene guidelines and practice social distancing.
"Every young person spends an average of four hours a day on social media, so let's use that time to send messages of hope against coronavirus," he said.
Telephone sponsorship in Argentina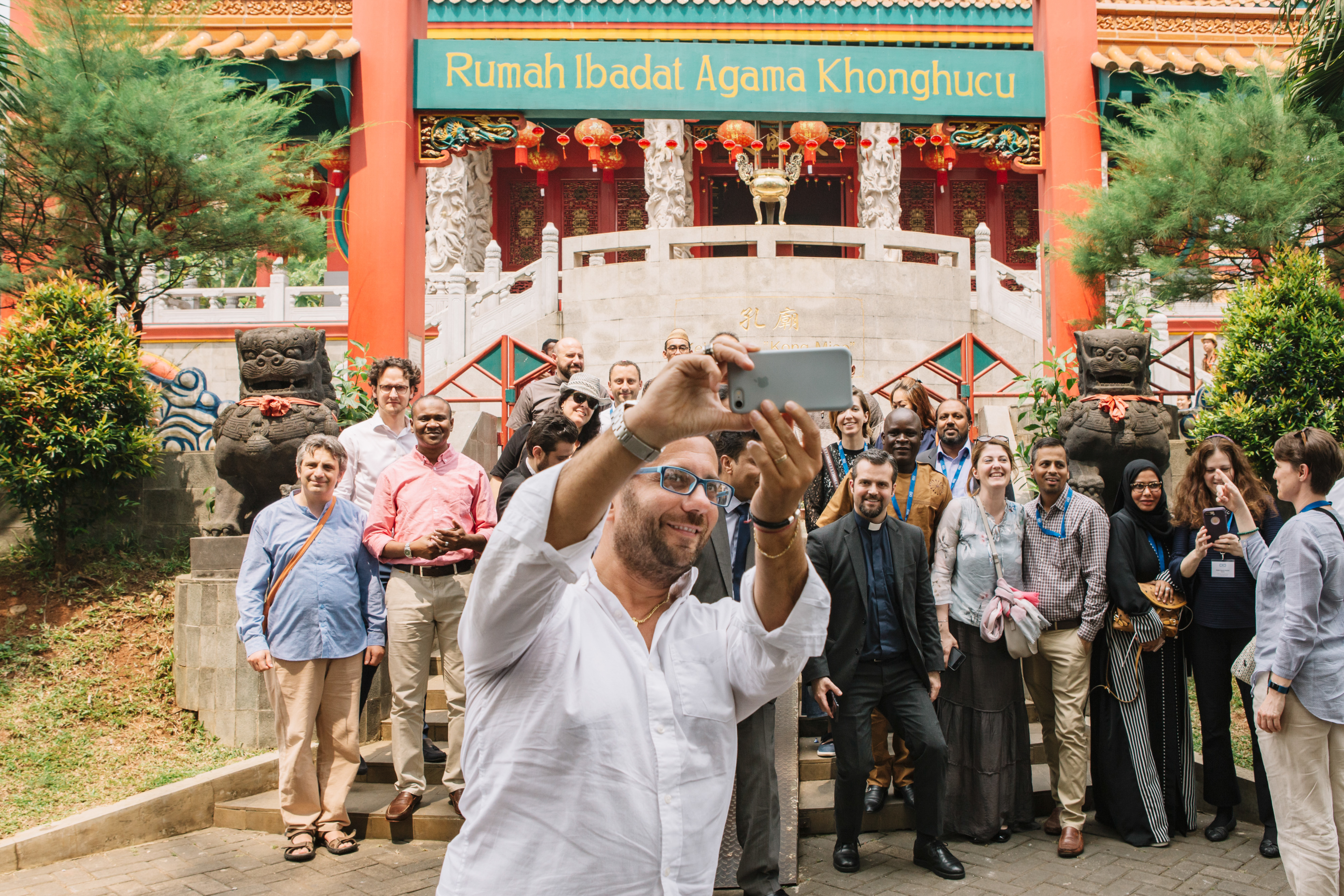 In Argentina, Rabbi Marcelo Bater, a KAICIID Fellow from the Dor Jadash Community of Buenos Aires, Argentina has also turned to social media to foster community cohesion.
"I do a Facebook livestream every day with a 10 or 15-minute message. I interact with people and they answer me live. There is a great need to show closeness," he said.
Still, he explains, it's equally important to remember to connect with those who may not have digital resources – such as elderly people. Organizing young people who were preparing for their bar or bat mitzvahs, Bader has set up a sponsorship programme which pairs a young person with an older person from their community.
"Once a week, along with their parents, they call the elderly person to ask how they are, if they need anything, and so on", Bader said. "They take an interest in them and keep them company, because this pandemic has hit many who are living on their own."