Graduates of KAICIID's Social Media as a Space for Dialogue Programme have launched a series of online campaigns in response to a rise in hate speech during COVID-19, working to combat discrimination, promote good health practices and provide much-needed humanitarian aid.
In recent weeks issues such as misinformation, discrimination and violence, have been exacerbated due to the current health crisis.
As government and health officials have worked rapidly to disseminate information on the pandemic to communities around the world, young people are stepping up, encouraging their digital followers to comply with lockdown rules and social distancing measures and launching crowdsourced funding campaigns to meet humanitarian needs. 
Since 2015, the Centre's Social Media as a Space for Dialogue Programme has equipped more than 700 young leaders in the Arab Region with skills to combat online hate speech and extremism and advocate inclusion and moderation. At KAICIID's invitation, graduates of the programme have been harnessing social media to raise awareness of COVID-19, providing fact-checking as a means to counter misinformation, and supporting religious leaders in their efforts to encourage their followers to follow government health guidelines.
Protecting vulnerable communities in Iraq
Like most Iraqi youth, Meron Akram Kacho regularly alternates between his cell phone and laptop. However, instead of solely using Facebook to keep up with his friends, Kacho sees social media as an opportunity to address issues such as discrimination and violence online.
In recent weeks, he and his initiative Hope Makers (Sunaa Alamal) responded to KAICIID's call by launching a targeted campaign to raise awareness about COVID-19, advocating equal access to health care and social support without discrimination.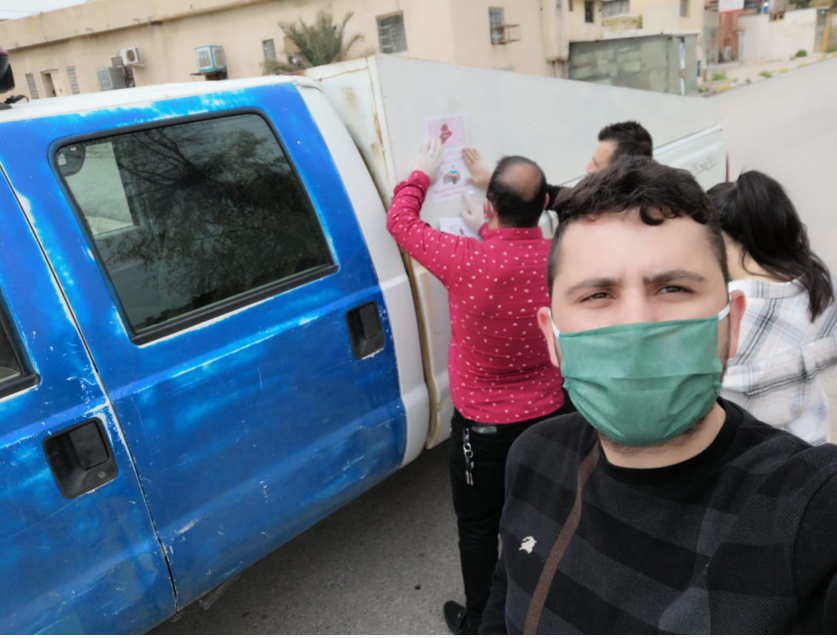 "During the lockdown, my friends and I have used our Facebook and Instagram accounts to promote the campaign #stayhome (khaleek billbeit). The collective effort helped create social cohesion by calling on others to serve the vulnerable and marginalised in our communities," he said.
Kacho was originally drawn to KAICIID's Social Media as a Space for Dialogue Programme and its commitment to foster peace in the region, due to his own experiences with violence. In 2007, his father was kidnapped by militants and his family was forced to sell their property and belongings to pay the ransom. In 2014, the takeover of Mosul by ISIS fighters meant they had to flee their home.  
"We did no wrong. We did not deserve this suffering. Religion or ethnicity should not define anyone," he said.
Today, Kacho's experiences motivate him to use social media as a tool for positive social change and a way to promote peace and inclusion online. During the pandemic, he and his nine-member team have invited local artists to hold digital exhibitions, sewn masks for the poor, reached out to their communities about ways to spend Ramadan at home and engaged religious leaders of diverse faiths on the importance of social distancing. 
In order to be inclusive, the team has translated its advocacy efforts into Arabic, Assyrian, Kurdish and Turkmen.
"We believe the social separation can be used productively by strengthening and promoting social cohesion. Our core message remains simple. It's not the end of the world. We can get through this together," Kacho said.
Combatting online discrimination in Jordan  
In Jordan, Amer abu Dalo is mobilising his digital community against online hate speech and bullying during COVID-19.
"The bullying and shaming of Coronavirus victims is rampant in Jordan. We are reaching out to people to combat this behaviour through Facebook, Instagram, WhatsApp, Twitter and live broadcast along with TV interviews," he said.
Abu Dalo is head of the 'Silah (Connections) Project' under the KAICIID-Supported "We Rise" (Nahnu Nanhad) initiative, which works to strengthen dialogue and respect through social media. A 2018 graduate of the Social Media as a Space for Dialogue Programme, Abu Dalo displayed a knack for activism from an early age. His first social mobilisation activities began at the age of 12. Today, he has a team of 3,500 volunteers and 250,000 followers on social media platforms.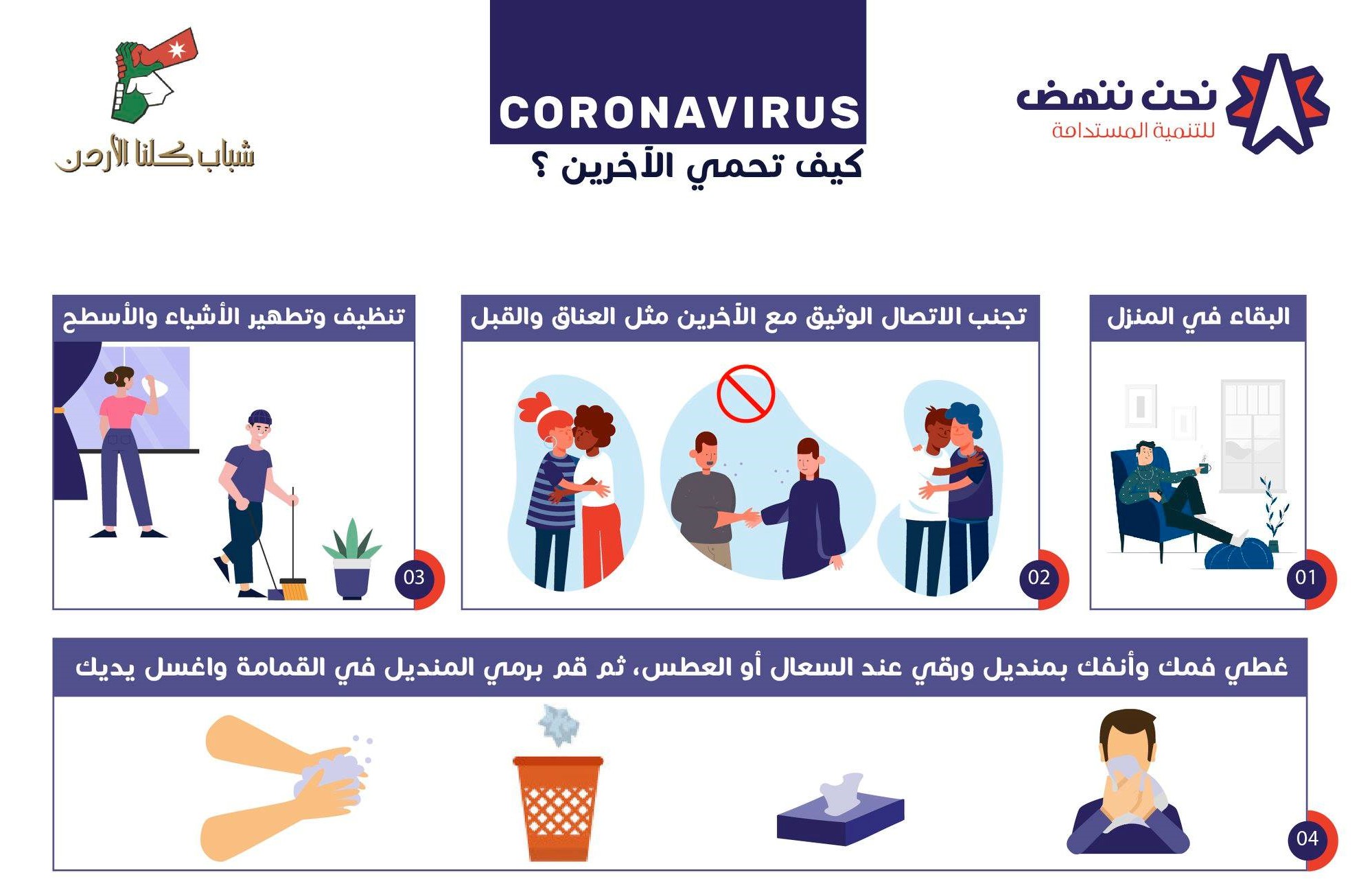 His newest campaign, launched with the support of KAICIID, combats misinformation during the pandemic, raising awareness on the importance of fact-checking before sharing news and encouraging his community to get their information from reliable sources. Abu Dalo says he has also concentrated efforts on ensuring that those who have contracted the virus are not shamed online.
"We have trained around 600 participants to fight hate speech and stereotypes in society including the stigmatisation of COVID-19 victims. We've been spreading positive messages amongst people of diverse religious faiths by using the hashtag 'We are all partners in responsibility' (Kuluna shuraka fi almaswuwlia)." Abu Dalo said.
Using social media to bolster humanitarian response in Lebanon
In Lebanon, Mohamed Al Jundy's organization Development and Improvement (Tanmiya wa Tahseen) is combining social media outreach with on-the-ground emergency response, through its Akkar Emergency Unit (Ghurfat Tawari Akkar).
The Akkar region is home to half a million people spread over 200 villages in an area of ​​750 square kilometers. Since the pandemic, Al Jundy has increased his online efforts in order to secure donations and help meet the needs of his community.  
"We try to help families survive during the lockdown, to prevent the spread of COVID-19 in a sizeable northern Lebanese region devoid of public services and with rampant unemployment," Al Jundy said.
In recent weeks, members of the Akkar Emergency Unit have sanitised churches and mosques in addition to launching online crowdfunding drives for government hospitals. Al Jundy says volunteers have included local politicians, union leaders, journalists and the general public.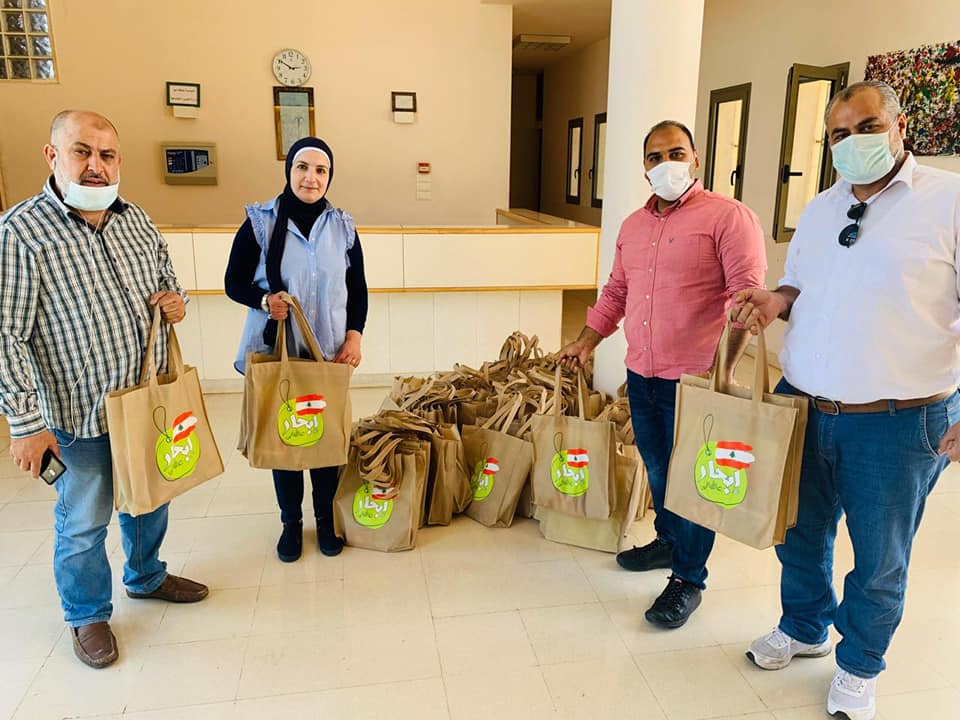 According to Al Jundy, the project has also launched a campaign titled, "Bread and Salt" (Khubz wa Meleh), which provides two loaves of bread per day to needy families. Together with dozens of churches and mosques he and his team have distributed more than 74,900 food baskets to 37,452 needy families throughout Akkar.
Most of Al Jundy's aid initiatives are purposely interreligious, "including every strata of society", he said. This is particularly important in Akkar, which is home to a number of Palestinian and Syrian refugees due to the shared border with Homs and. Tartus in Syria.
Al Jundy credits his training with the Social Media as a Space for Dialogue Programme as the inspiration for his online humanitarian campaign during COVID-19.
He said: "Thanks to KAICIID's training and exposure, we try to create an atmosphere of love that lets us leave hate behind and help each other during this trying time."
Are you interested in launching your own interreligious dialogue initiative to combat the challenges of the coronavirus? Download KAICIID's free Interfaith Guide to COVID-19.