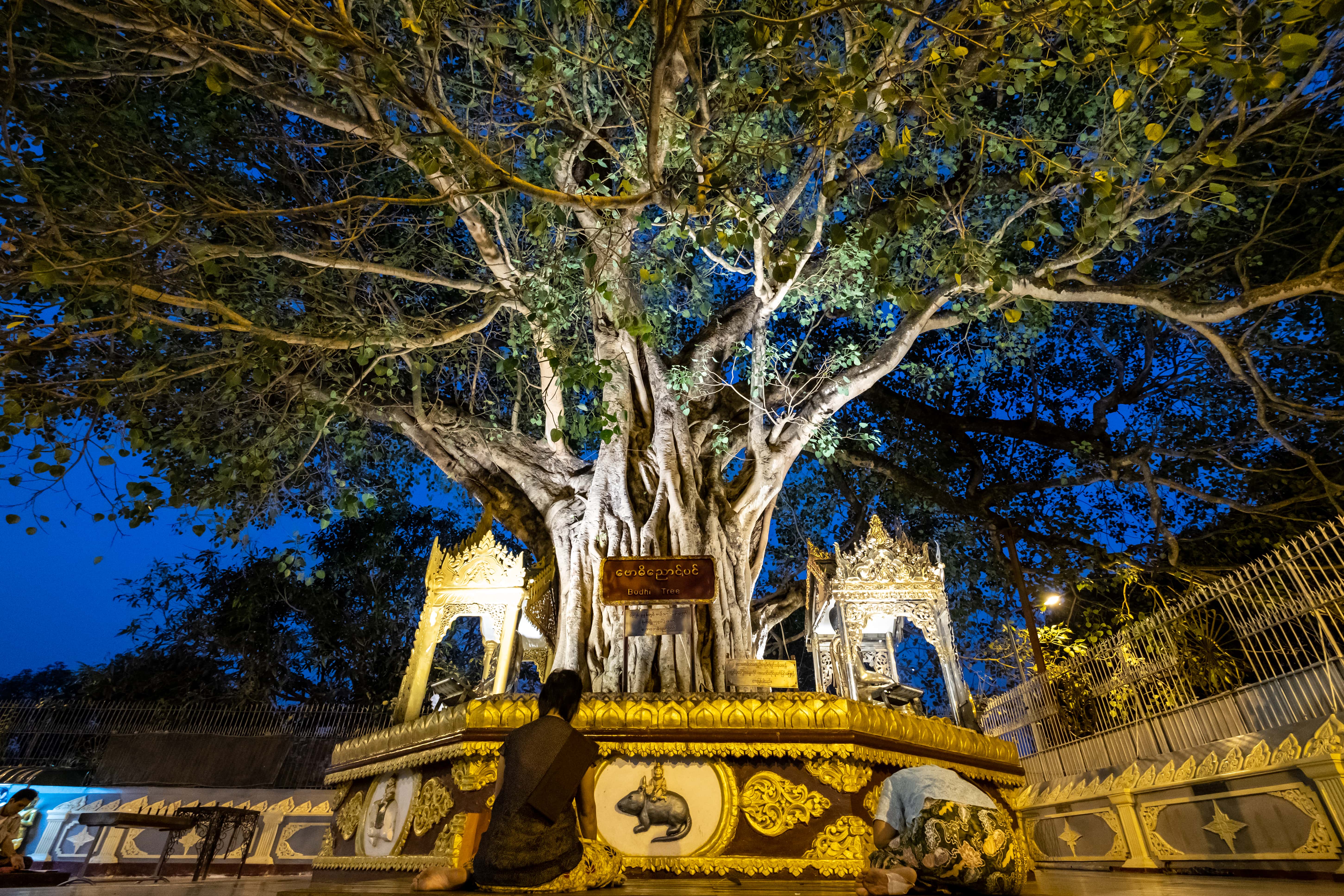 ​​​​​​
In 2019 we talked a lot about words – their power to discriminate and incite violence, and their power to uplift and unite. But perhaps stronger than words, were the images of men and women of all faiths and backgrounds, who were determined to let dialogue and respect have the final say.
In our host country of Austria, we saw how an act of anti-Semitism became the rallying cry for interfaith solidarity. In Nigeria, we witnessed religious communities respond to Boko-Haram violence, distributing humanitarian aid and advocating for survivors. We also featured the stories of Heroes of Dialogue from five continents – individual agents of hope and change who have committed themselves to making the world a better and more peaceful place.  
From each of these stories comes a powerful visual narrative of this year's brightest moments: leaders standing up against violence and hate, efforts to understand and show respect for "the Other" and quiet moments of interreligious solidarity.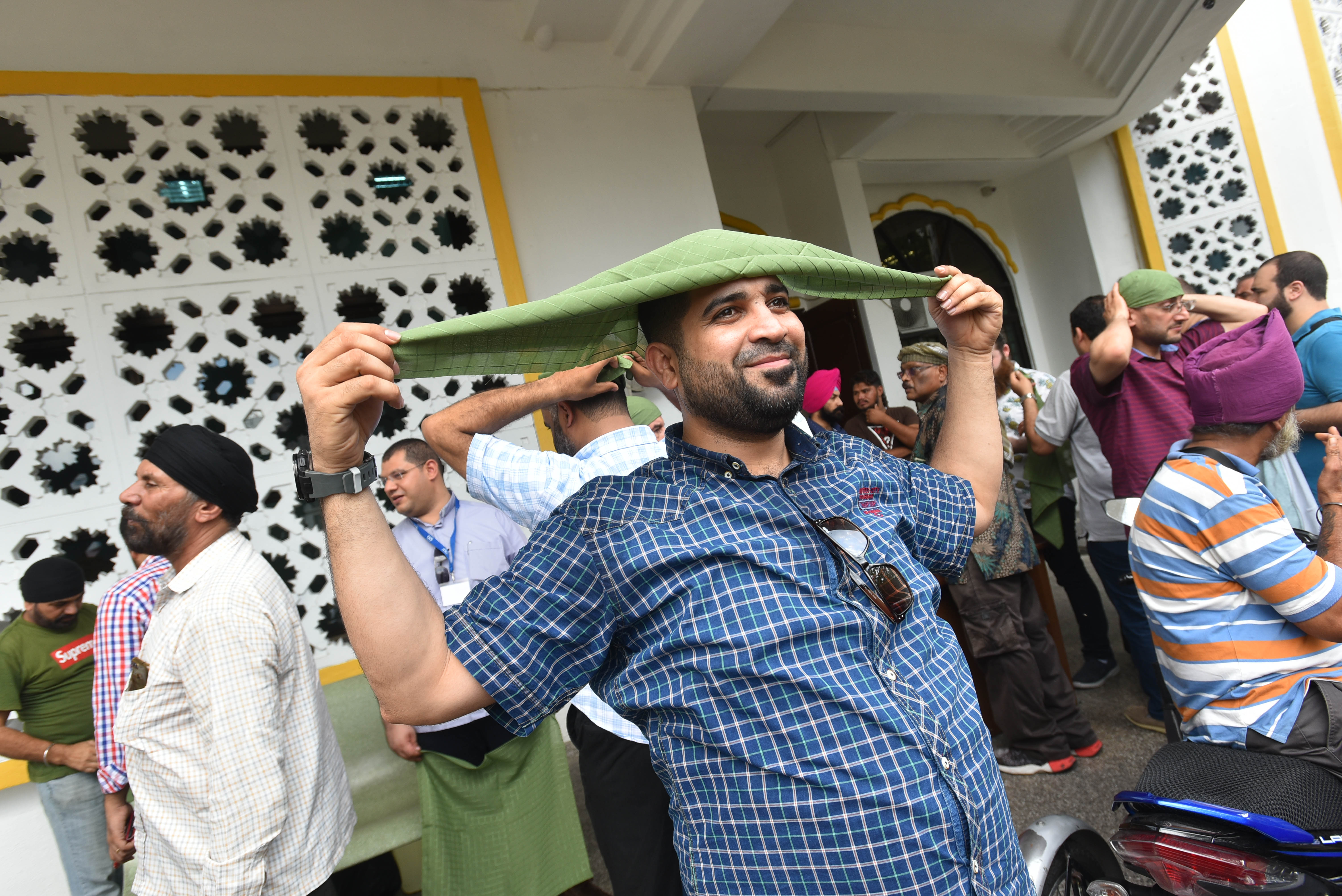 Kuala Lumpur, Malaysia. In January, KAICIID launched the fifth year of the Fellows programme, welcoming regional cohorts from the Arab Region, Europe and South-East Asia, in addition to the International cohort. As part of the programme's commitment to introduce Fellows to diverse spiritual traditions, the Arab Region cohort headed to Malaysia, visiting Sikh, Buddhist, and Hindu houses of worship. For many participants, it was their first time leaving the Arab Region and encountering new religions and cultures.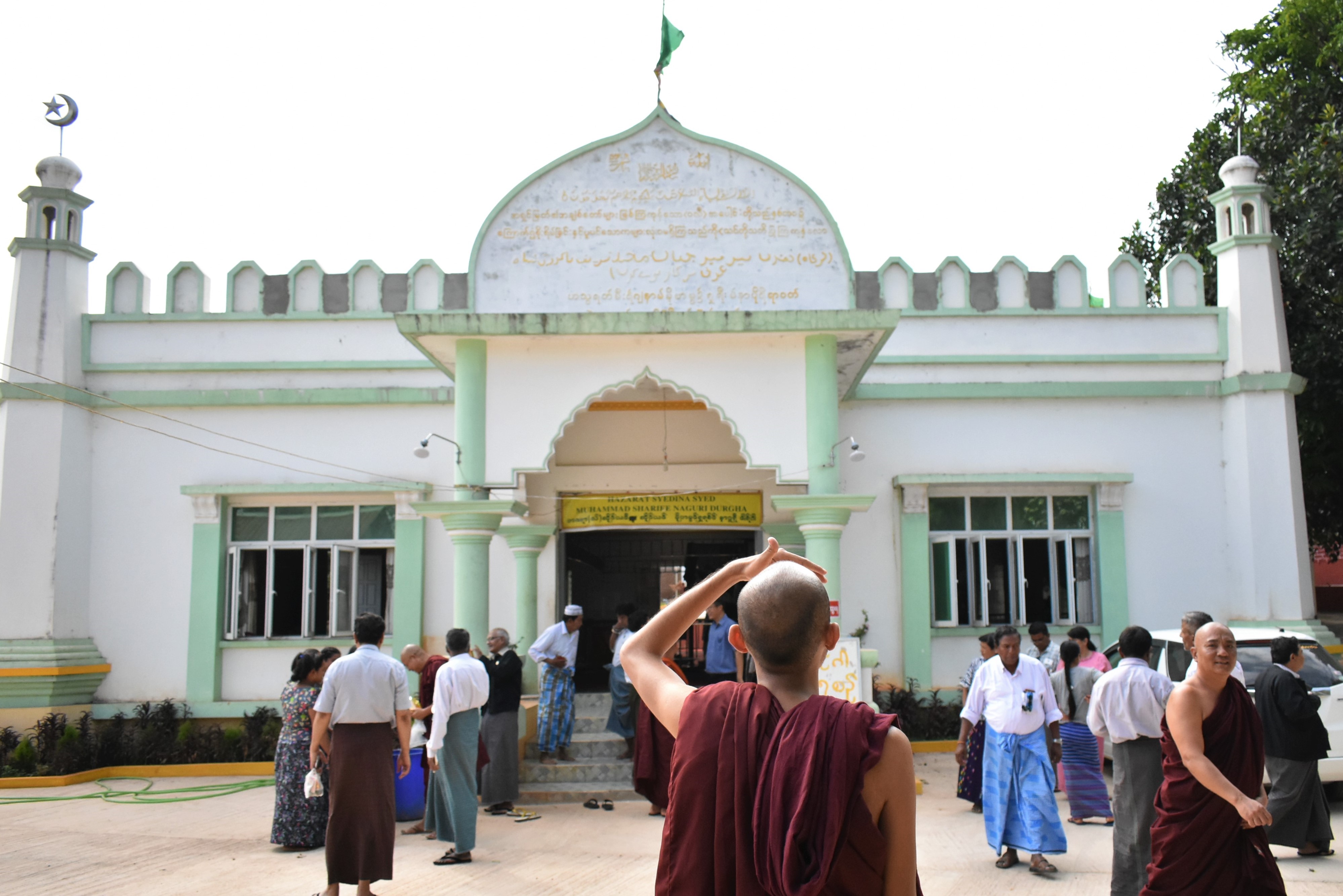 Mandalay, Myanmar. A young Buddhist monk visits a local mosque as part of a training in interreligious dialogue, intercultural communication and peacebuilding for young changemakers.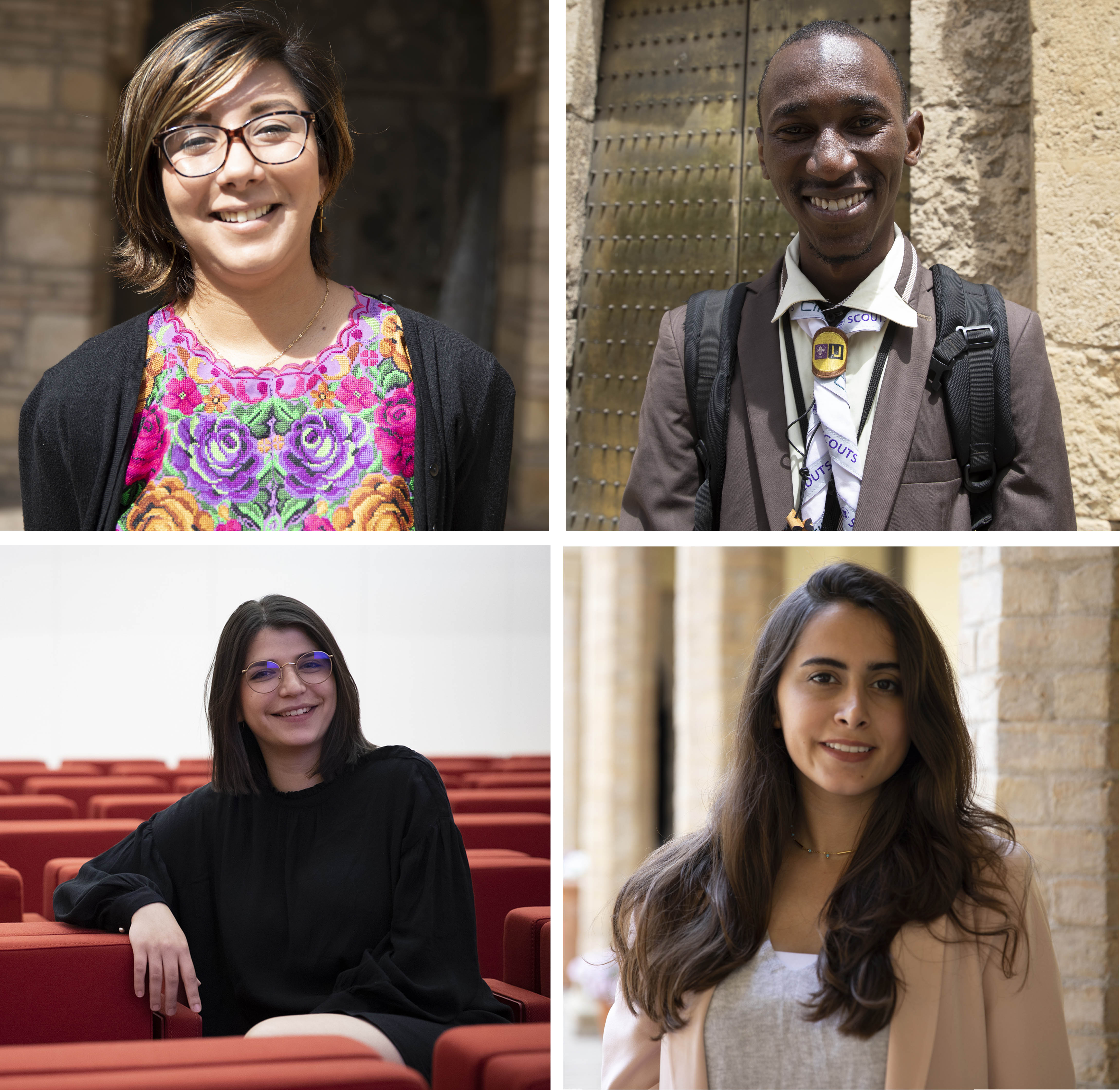 Cordoba, Spain. As part of the annual Cordoba Forum in May, KAICIID experts invited 30 young leaders from 17 countries for an intensive training in dialogue, mediation and facilitation. Young people are disproportionately affected by violence and conflict, but they are also at the forefront of efforts to rebuild their communities.
KAICIID profiled several young leaders at the Cordoba Forum including Mahaman Bassirou Adamou Dade Raphael - a young leader within the Scouting movement working to address issues in his home country of Niger such as displacement, conflict and farmer-herder disputes. Raphael trains people in leadership, nonviolent communication and migrant support and leads projects to prevent radicalisation and terrorism among youth.
"I think the reason we are here in this world is to make it better. The best way to do this is to bring young people to work together through dialogue."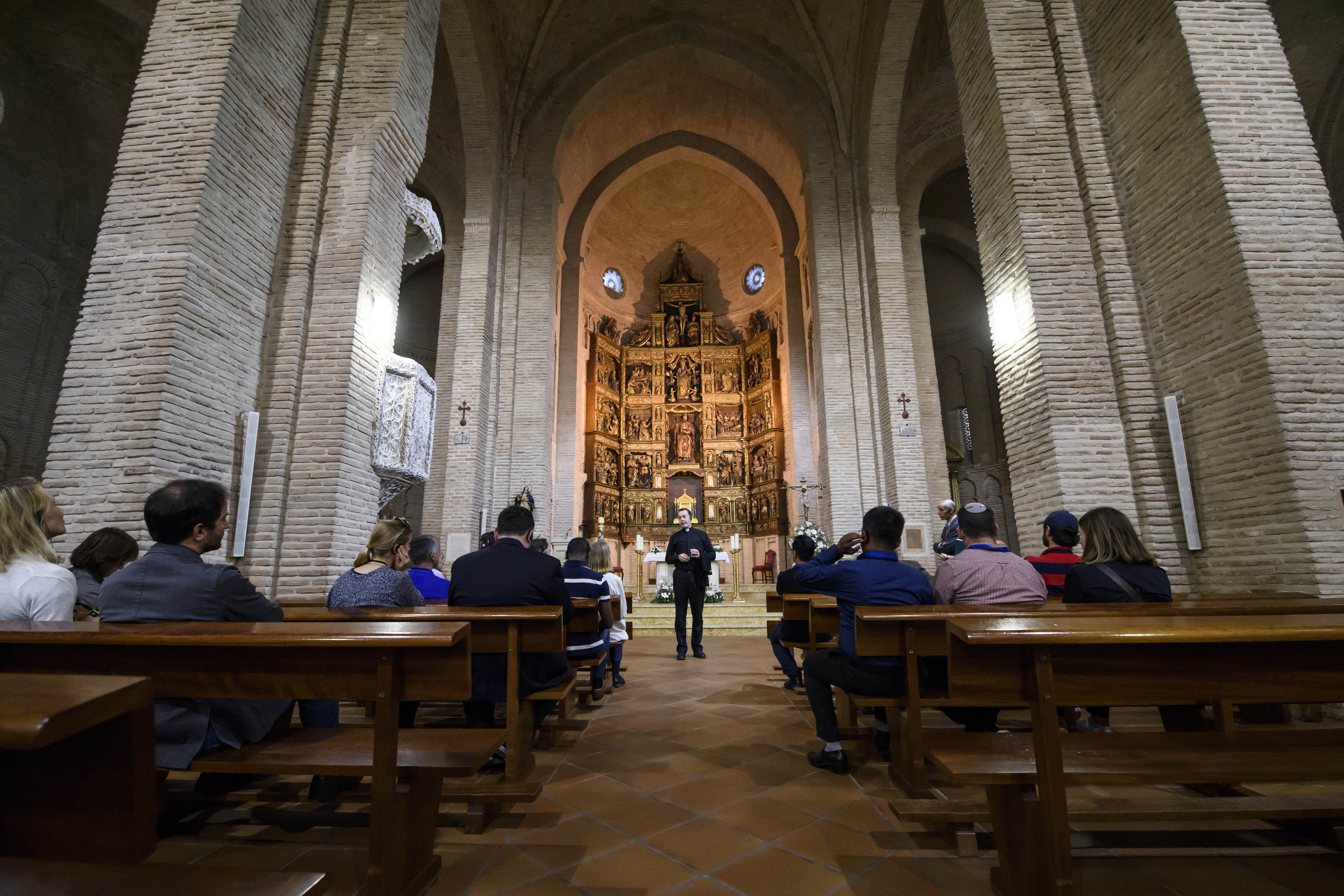 Madrid, Spain. This year marked a number of notable achievements for our International Fellows Programme, including the launch of the first European cohort. In March, the European Fellows headed to Brussels, Belgium where they met with EU representatives to discuss religious freedom and pluralism. In May, they visited diverse houses of worship in Madrid, Spain and participated in trainings on diversity management and intercultural communication.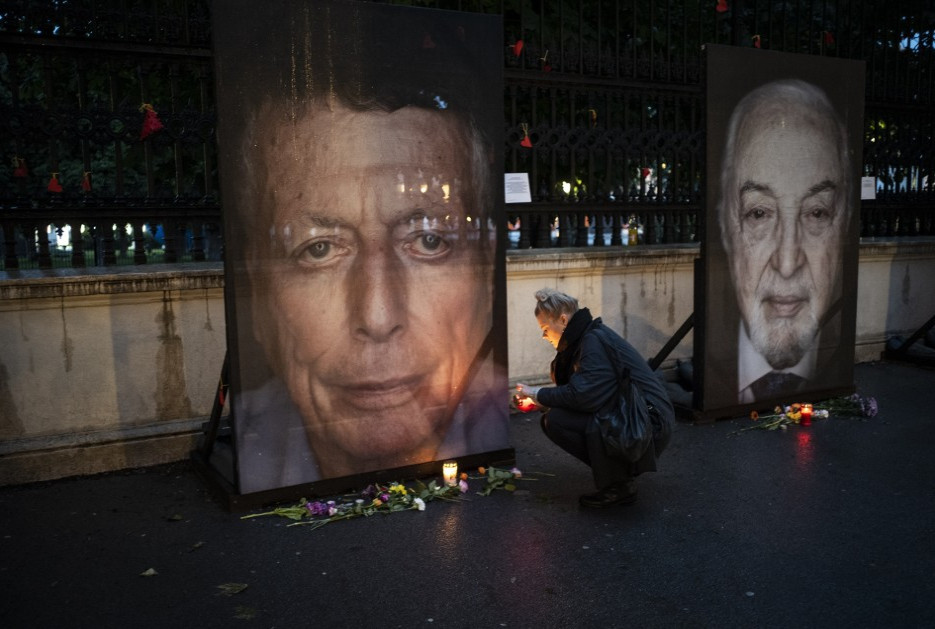 Vienna, Austria. In May, an attack on an exhibition of portraits of Holocaust survivors in KAICIID's host city became a rallying cry for multi-faith resistance to antisemitism.
Young people huddled under umbrellas along Vienna's Ringstrasse, standing watch day and night over portraits of Holocaust survivors. During its one-month exhibition, vandals attacked the art installation three times – leaving swastikas and racial slurs and slashing gaping holes with knives.
"When we saw the destroyed portraits of Holocaust survivors, we had to do something. We didn't want to let this happen again. We wanted to send a strong message that this hate can't divide us as Austrians". - Nesrin El-Isa, member of Muslim Youth of Austria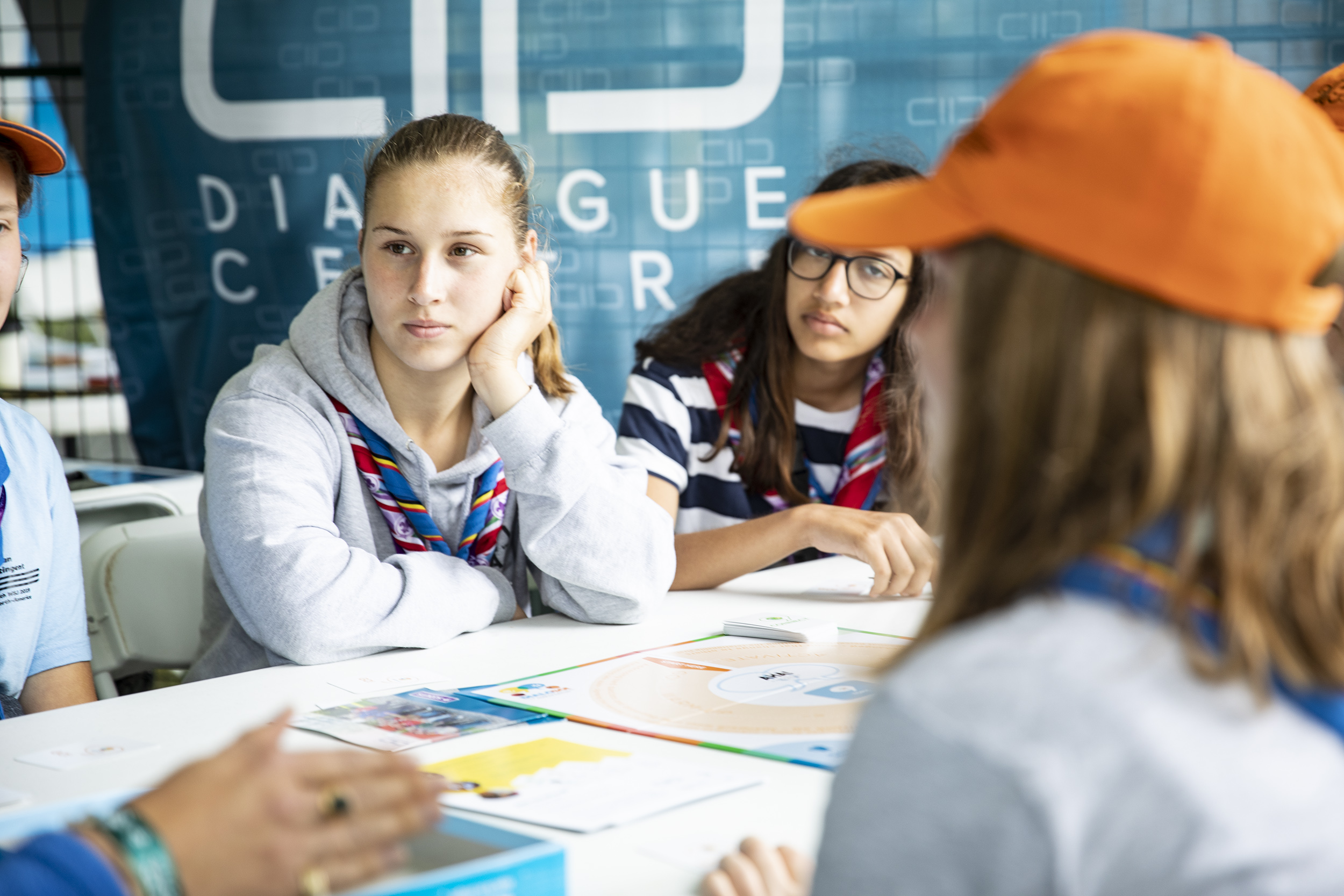 West Virginia, United States. In July, KAICIID joined 45,000 Scouts from 167 countries at the World Scout Jamboree in West, Virginia. The Centre also celebrated five years of collaboration with the World Organization of the Scout Movement on the Dialogue for Peace Programme, which provides youth with the skills to participate in peace processes and serve as agents of positive change in their communities.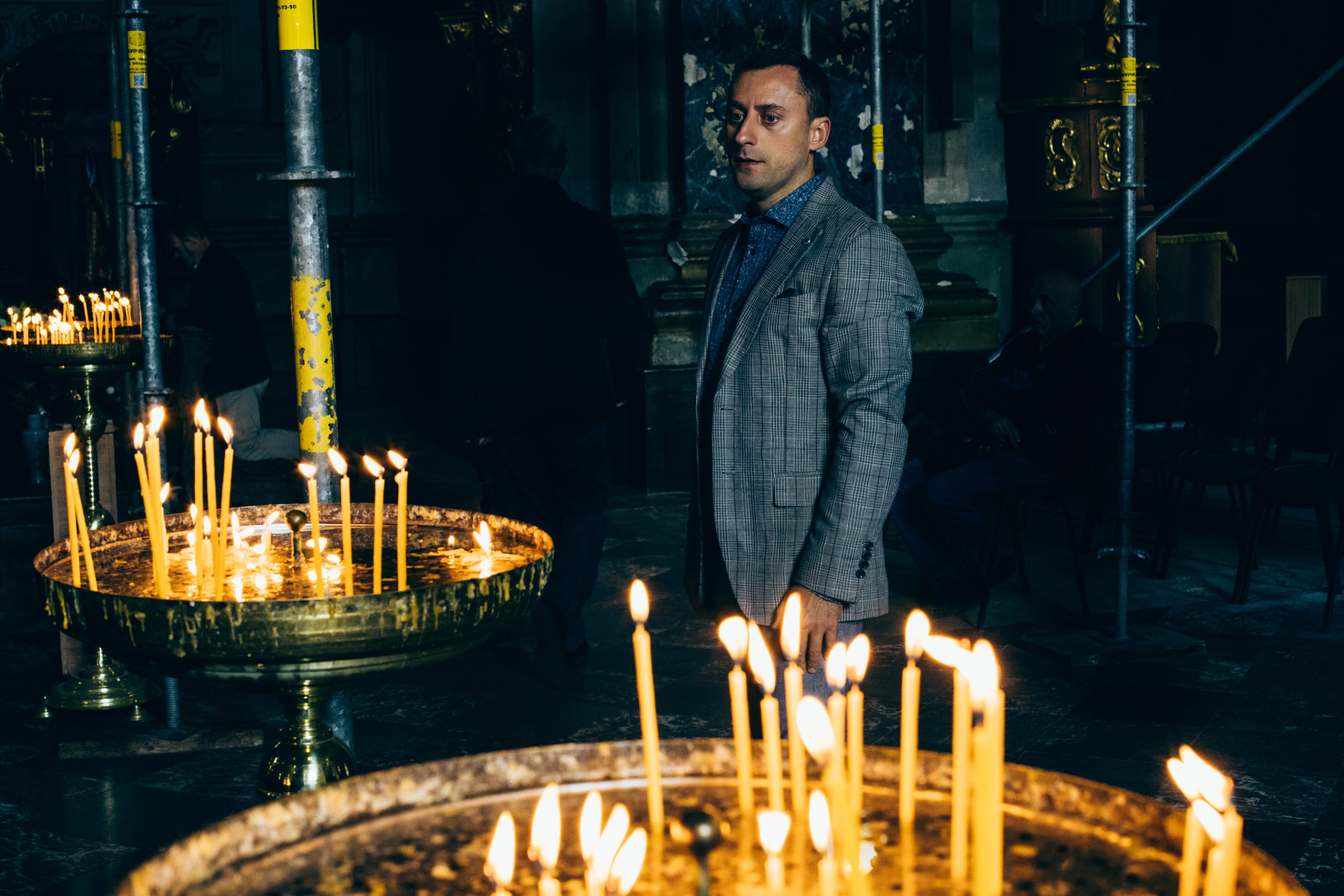 Lviv, Ukraine. In an effort to spotlight the everyday dialogue heroes among us, KAICIID profiled 20 young Heroes of Dialogue – individuals dedicated to building safe, inclusive communities through interreligious dialogue. (Photo: Olena Polishchuk) 
After 3,000 Muslim Tatars arrived in Lviv due to conflict in Crimea, dialogue hero Taras Dzyubanskyy reached out through his foundation, The Libertas Centre for Interconfessional and Interreligious Dialogue. The Centre helps displaced Crimeans find housing and job support through partnerships with local Protestant and Catholic churches.
"Originally, I just wanted Ukraine's different religious communities to get to know each other, but when you're at war, that's not enough. Working together for peaceful ends is now our main focus", Dzyubanskyy said of Libertas' evolving mission.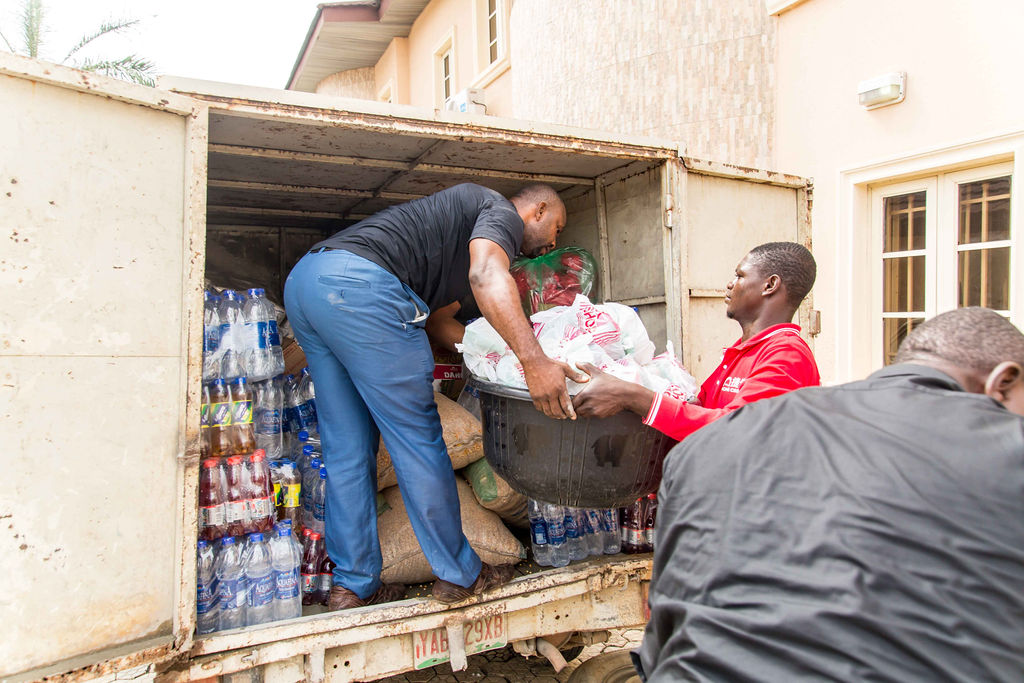 Abuja, Nigeria. In August, the KAICIID-supported Interfaith Dialogue Forum for Peace (IDFP) visited internally displaced person (IDP) camps in Abuja in honour of the United Nation's International Day of Commemorating the Victims of Acts of Violence Based on Religion or Belief. The Forum provided food, water, and other essential items. In Northeast Nigeria, the devastating conflict with Boko Haram has left thousands dead, while millions have fled to IDP camps for safety.
"We have no alternative means of livelihood as a result of the Boko Haram crisis. All of us here once had houses and inheritance. But the Boko Haram crisis has changed everything." - Alhaji Usman Adamu, the assistant leader of an IDP camp in Kuchingoro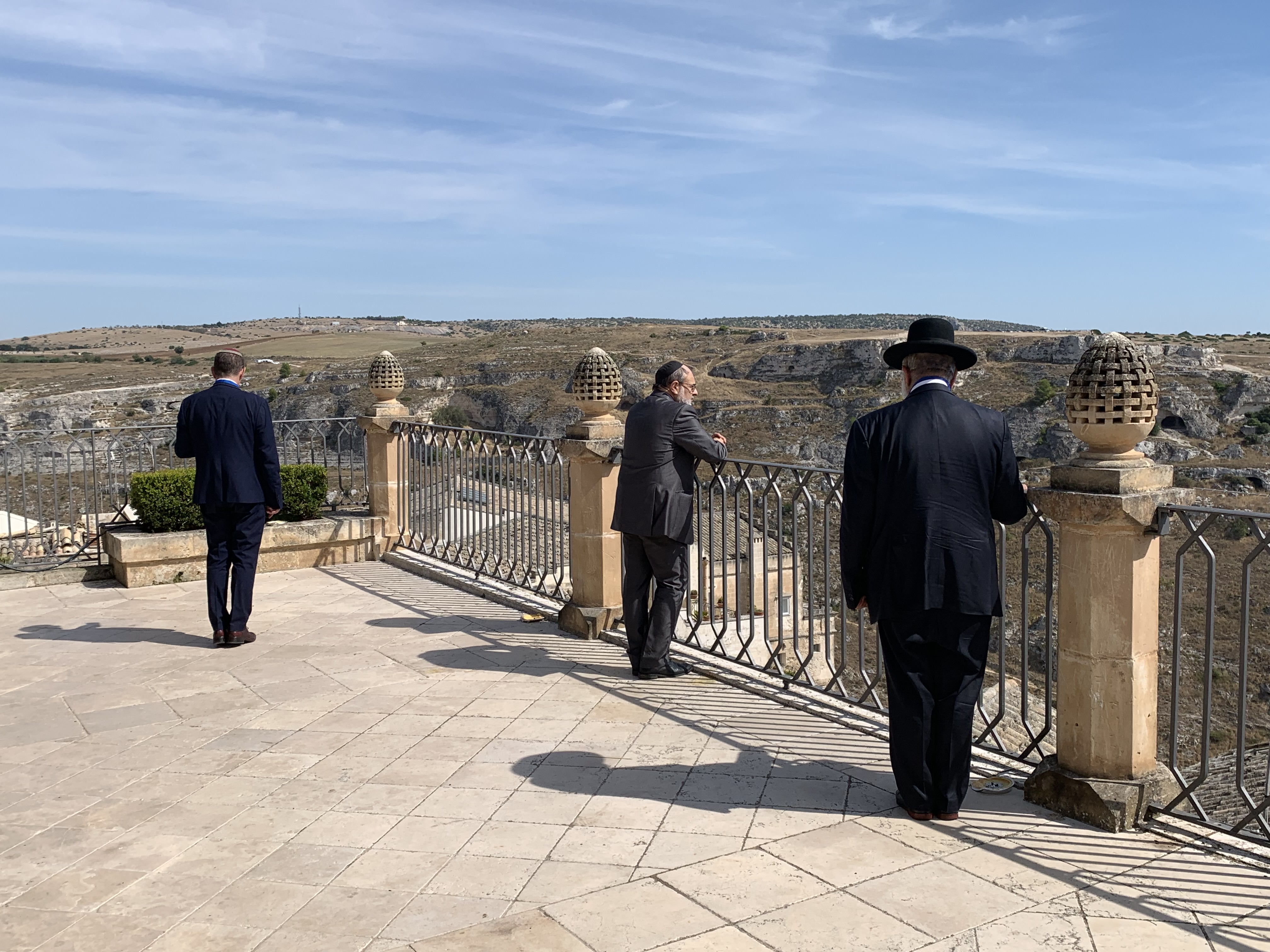 Matera, Italy. Convening in Matera, Italy in September, the KAICIID-supported Muslim-Jewish Leadership Council issued a joint statement urging European institutions and authorities to be vigilant and to "take steps to stop divisive and discriminatory discourse and hate speech." Founded in 2016 in Vienna, Austria, the MJLC advocates religious freedoms, which are anchored in European law, through joint campaigns to defend the rights of religious minorities across the continent.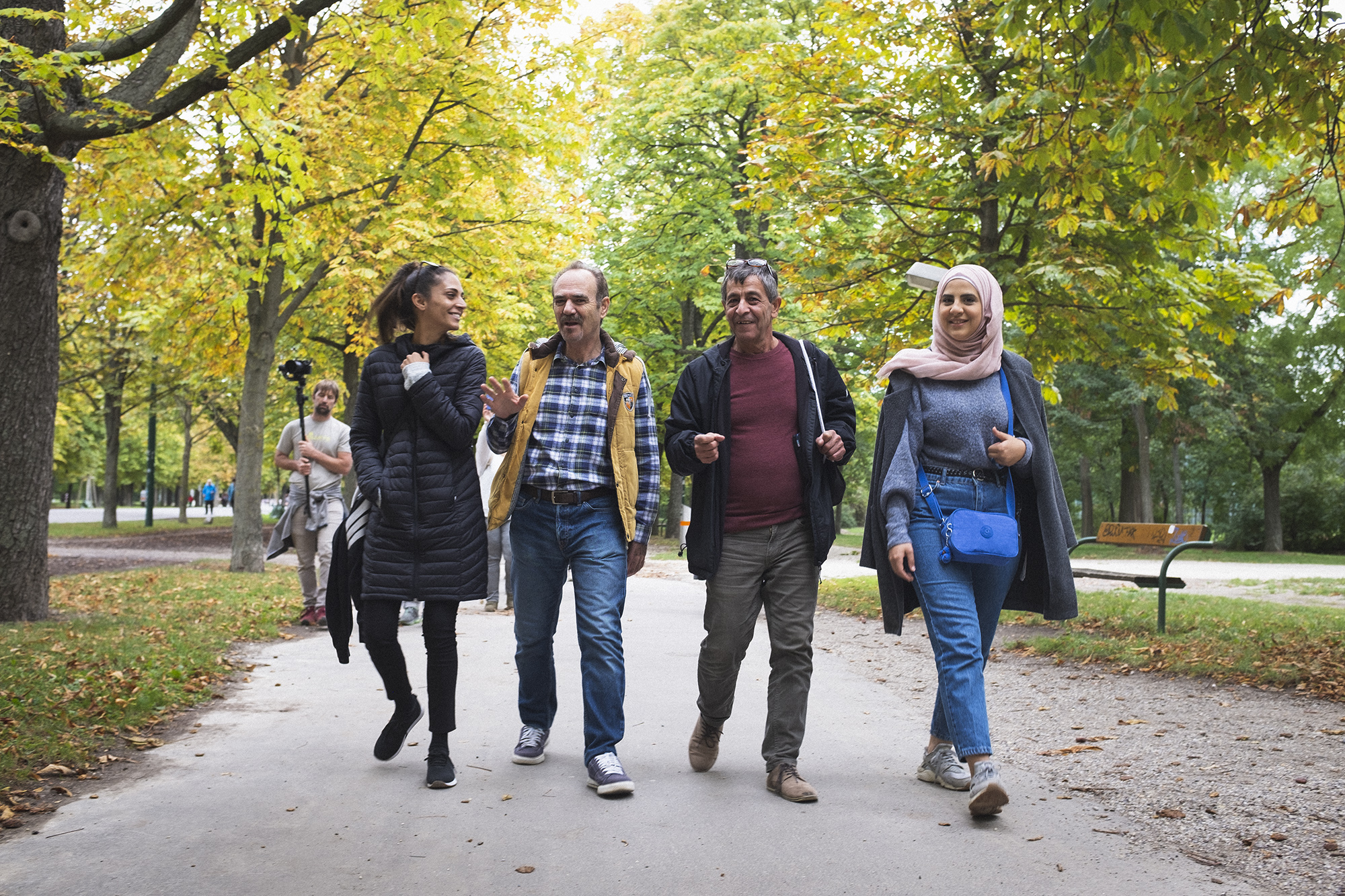 Vienna, Austria. In October, KAICIID staff and friends joined the Caritas Global Walk of Solidarity, which challenged communities and organizations to walk a collective 1 million kilometres to raise awareness for the numerous difficulties and challenges faced by refugees and migrants.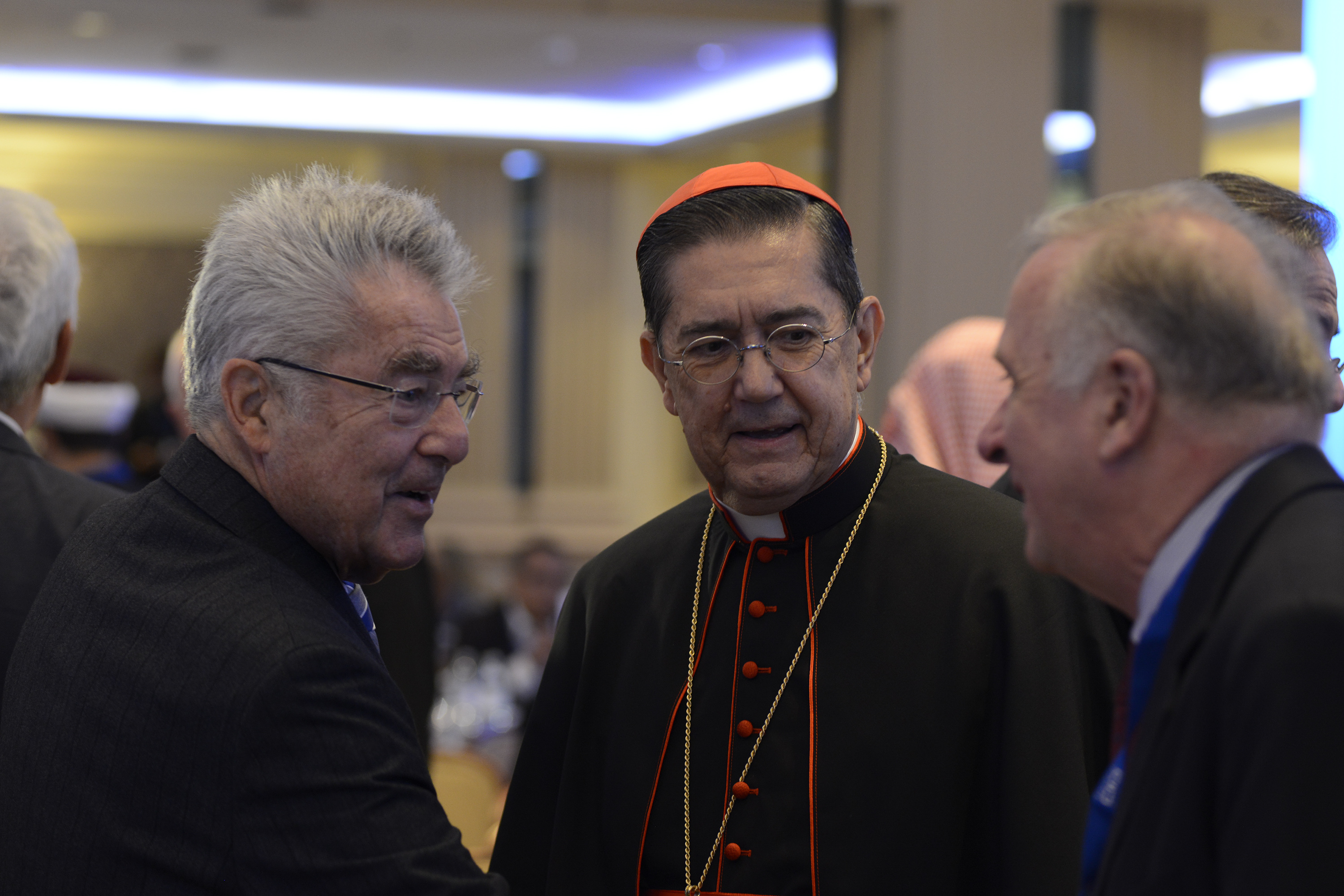 Vienna, Austria. Also in October, KAICIID welcomed more than 190 international delegates and guests, including former Austrian President Heinz Fischer and His Excellency Cardinal Ayuso, to Vienna to discuss the role of religion, media and policy in countering hate speech. The Centre plans to spend 1.5 million Euros on initiatives targeted at hate speech prevention across its programming in 2020.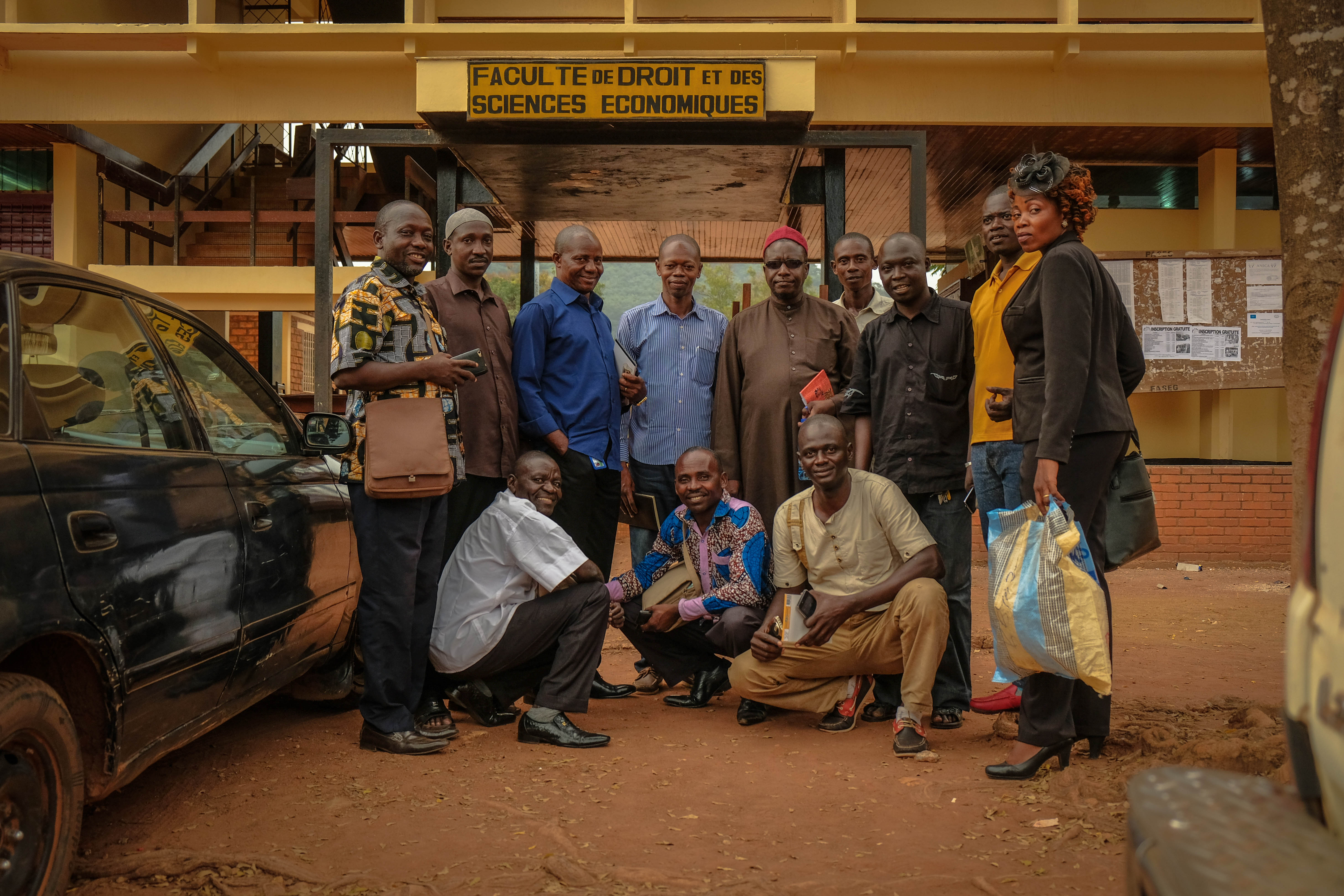 Bangui, Central African Republic.  In 2019, we were proud to support local partners and platforms in CAR to sponsor a national awareness campaign against hate speech and incitement to violence and to support a new network of journalists with training in conflict sensitive journalism. We also launched new master classes in conflict management at the University of Bangui.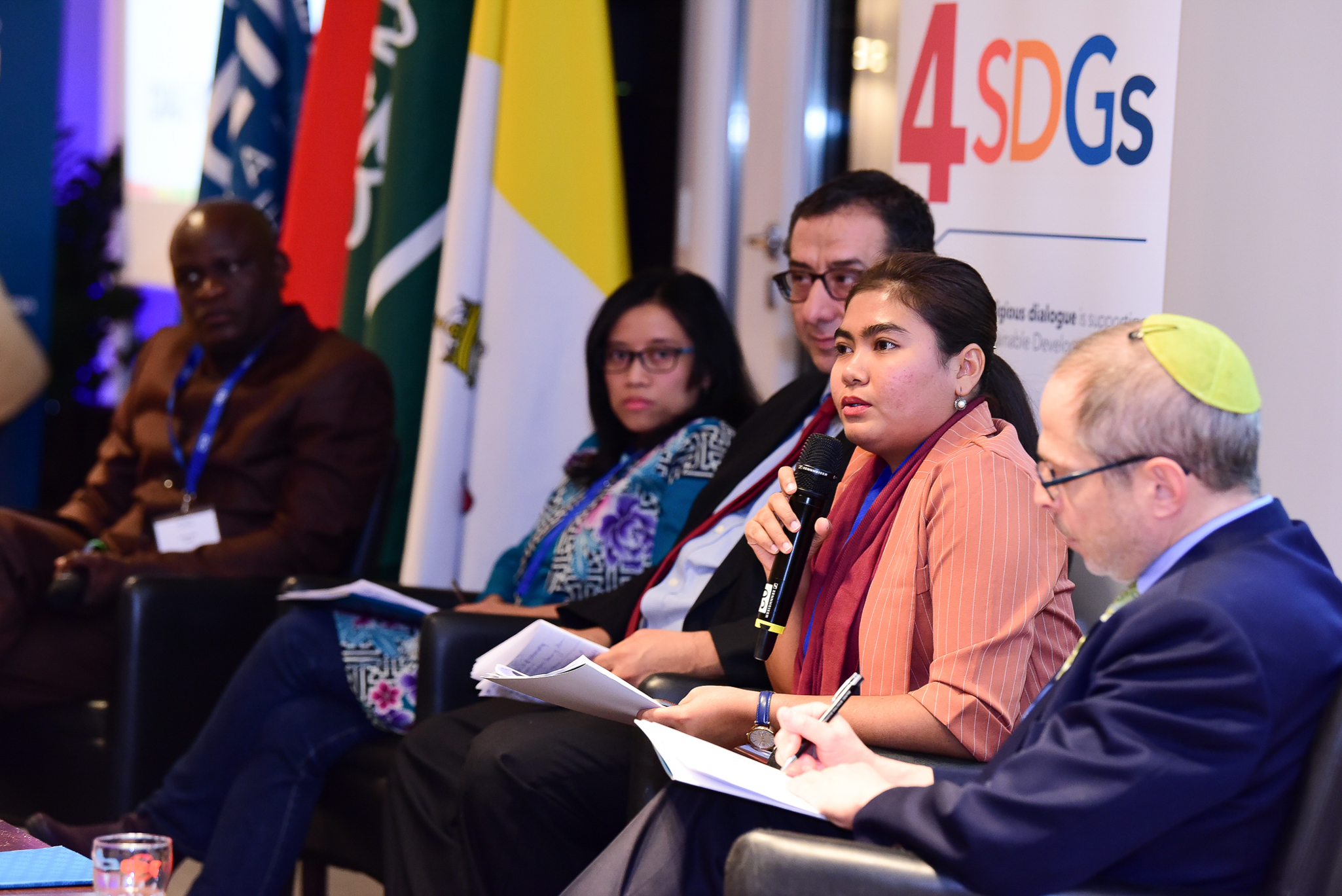 Vienna, Austria. In December, over 120 KAICIID Fellows from more than 40 countries and 9 religions committing to use dialogue to implement the United Nations Sustainable Development Goals. Discussions focused around practical ways for religious communities to contribute to education, gender equality, peace and justice. As young ambassadors of dialogue, Fellows pledged to address inequality and discrimination and foster respect for human dignity.
"It is dark and it is getting darker. Only if we are concerted in our efforts and bring our lights together, we can win over darkness." – Stephen Shashoua, KAICIID Fellow 
Jakarta, Indonesia. The year at KAICIID closed with a workshop that dealt with Buddhist-Muslim relations in South/South-East Asia. Bringing together 65 Buddhist and Muslim religious leaders from five different countries, the event addressed hate speech, protection of holy sites and inclusive education. Photo: Ed Wray
"We all have a common understanding, the same mindset and the same goals", an Indonesian participant said. "We, as a diverse community, can achieve the same goals for all of us."