The successful integration of migrants and refugees is essential for the future well-being, social cohesion and prosperity of societies in Europe and around the world.
What is the impact of strong anti-discrimination policies on public attitudes, trust and awareness? How responsive is the education policy of a particular country to the needs of pupils with an immigrant background? How does one country's citizenship policy compare to that of another, and how can some policies affect an immigrant's sense of belonging and trust?
The "Migration Integration Policy Index" (MIPEX) is a global benchmark for tackling these questions. Produced by the Brussels-based Migration Policy Group (MPG), it is a comprehensive tool that measures how well different policies implemented by different governments either support or hinder newcomers as they settle into new societies.
Used by policymakers, civil society, journalists and academia, MIPEX now reviews 8 policy areas in fields such as health, the labour market, or education, in more than 50 countries around the globe.
A European project that has become global
"When MIPEX started in 2004, it was a pilot project. Our initial idea was to monitor the development of different integration policies and their effect within the European Union," Dr. Giacomo Solano, Head of Research at the MPG, states. The first edition of the index focused entirely on the "EU-15".
"For quite some time, the EU stood at the centre of our work. However, our intention is to make comparison between different countries possible, taking into account their level of development and other parameters. The differences between one region and another made it important for us to widen our scope of analysis and to go global," Solano says.
MIPEX soon added Canada, New Zealand and Australia to the index, traditional immigration countries outside of Europe. In their last edition (2020), countries from the "global South", including India, Indonesia, China and a number of Latin American countries, were also scrutinised.
Integration: A two-way process
"We quickly noticed that there is a positive relationship between strong integration policies and integration outcome," Dr. Solano emphasizes. The higher the MIPEX score of a country, the higher the public support for immigrants and the less pronounced are anti-immigrant attitudes, findings show.
Integration policies have emerged as one of the key factors in shaping the public's willingness to accept and interact with immigrants. There have been 23 studies using the MIPEX which linked integration policies with public attitudes. These studies were based on surveys that included 800,000 people across Europe. All results showed that a country's integration policies are strongly interconnected with public attitudes and identities.
 "Integration works both ways. It is a 'two-way process'. Migrants in countries that are characterized by favourable policies feel happier and more accepted. They develop a sense of belonging and they sense that they have real opportunities to participate in society. At the same time, the native population of that country is more willing to develop a positive opinion of migration and immigrants," Solano points out.
"We see that refugees, asylum seekers and undocumented migrants often face obstacles regarding access to health services, and sometimes they are not entitled to health services at all. However, this crisis may have a positive impact, as governments are now putting additional efforts into improving health policies as a result of the pandemic," Solano adds.
While integration and inclusion were important issues for policymakers before 2020, reports show they have grown in significance since the COVID-19 pandemic took hold. The pandemic has exacerbated and highlighted profound inequities and barriers faced by refugees and migrants. Migrants struggle with barriers to public health services and are at a higher risk of contracting the virus. They often live in inadequate accommodation and can find employment only in informal industries.
Education: A powerful tool to strengthen intergenerational mobility
Education policies play an especially powerful role in fostering cohesion, Solano emphasises. He argues that education is a key pathway to intergenerational mobility, referring to the change in the social status of family members that takes place from one generation to the next, argues.
A parents' socio-economic background remains one of the strongest predictors of success in school, both for immigrants and non-immigrants. However, despite its importance, education remains the weakest policy segment not only in Europe, but around the world, research has shown.
"Strong education policies must be seen as a long-term investment. By fostering education policies for migrants, you don't just help what we call a 'first generation immigrant', but also the generation that comes next," Solano explains. "Strong education policies help migrant pupils achieve a higher level of education, including a university degree, even if their parents never completed high school," he adds.
Alongside other experts, Solano points out that policies in the field of migration and integration are highly politicised. In Europe, far-right populism is sowing fear and distrust and migrants and ethnic minorities are often portrayed as outsiders and threats.
"Sometimes people argue that better integration policies mean that a society will become less welcoming to migrants out of economic fears, for example. Based on our data, we cannot confirm that at all. It is rather the other way around," Solano says.
Thomas Huddleston, a policy analyst at the MPG, agrees and cited education policies as an example in a recent webinar hosted by KAICIID: "Education doesn't just happen through our education system. It happens also through society and public debate. That's why national policies are so important. Governmental policies send a very clear message to the public on how they should behave towards immigrants. They also send a message to the immigrant population as well."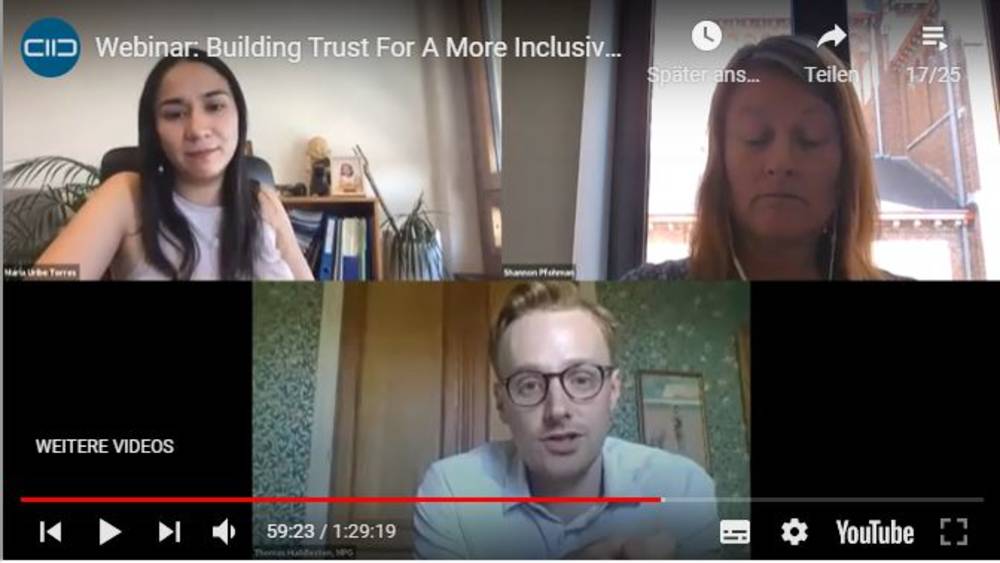 Faith-based organisations (FBOs), key supporters of refugees and migrants
Although the MIPEX only looks at governments, Solano highlights the importance of civil society institutions and their efforts to integrate migrants and refugees. "FBOs play a vital role in supporting the state to foster the social inclusion of migrants and refugees and to protect them," he says, citing community-based sponsorship programmes as an example.
"In Italy, France and Belgium, the Community of Sant'Egidio and other FBOs, created humanitarian corridors for refugees in cooperation with the national governments. Through such corridors, refugees are protected from human traffickers and a legal entry into the EU is made possible through humanitarian visas," he says.
Such "community sponsorship programmes" are not just a tool for safe admission of refugees, but can also be vital for integration.  FBOs play an important role welcoming and supporting them upon arrival, he explains.
"In Genoa, where I am originally from, there are migrants from Peru and Ecuador. They are Catholic and religion often plays an important role in their lives. We see that the religious aspect is important concerning their integration. It is often FBOs that establish the initial ties and provide them with a warm welcome", Solano concludes.